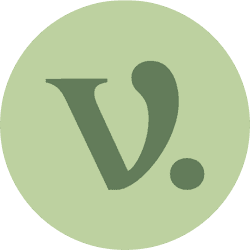 Type: Retail
Total Round Size (min): AUD$250,000
Total Round Size (max): AUD$3,000,000
Price per share: AUD$1
Vitable
Fees Paid by Issuer

: 6% of funds raised

Cooling-Off Rights

: 5 working days

Minimum Parcel Size

: $250
Company Overview
Vitable is a HealthTech company dedicated to simplifying consumer health and wellbeing. Founded in 2019 by Larah and Ilyas, the Company's mission is to provide personalised health solutions that help individuals achieve their health goals.
At Vitable, we understand that the abundance of health information, products and solutions can be confusing and overwhelming. We also understand that everyone is unique. That's why, following a simple online assessment about individuals' unique health goals, diet and lifestyle, Vitable users receive a personalised vitamin and supplement recommendation based on their unique profile. Through our convenient subscription model, our customers receive monthly deliveries of personalised vitamin packs, directly to their doorstep. Through our innovative mobile app, our customers can track their progress, receive ongoing support from our nutritionists and get personalised diet and lifestyle tips - so they can get optimum health benefits.
Since its launch, Vitable has experienced rapid expansion, serving customers across Australia, New Zealand, and the Asia-Pacific region. In a short period, Vitable has served over 100,000 customers and has reached $9.9M in revenue in the last 12 months only. A testament to the meaningful brand and experience that we have built, we have a very loyal customer base and a high referral rate, with 40% of customers referring Vitable at least one friend or family member.
The team at Vitable takes great pride in its thoughtfully formulated range of vitamins, minerals, herbs, probiotics, and specialty products. All our products are formulated based on our customers' unique needs, using high quality ingredients in the appropriate dosage and in their most absorbable form for optimum results. All the products are also manufactured and packed in Australia, and adhere to the highest standards such as Therapeutic Good Administration (TGA) and Good Manufacturing Practice (GMP) standards.
With the support of leading venture capital investors, including Global Founders Capital, Brenteca, Commencer and Artesian, Vitable is poised to continue its expansion domestically and internationally.
Investment Highlights
Subscription-Based Revenue

The company has built a business model based on 100% subscription revenue. In the month of January 2023, 72% of revenue generated was from recurring customer subscriptions, with the remainder from new customers acquired. The Company has also seen over 40% of customers refer their friends and family to use Vitable. This provides a predictable and recurring revenue stream.

Strong Domestic and International Traction

Since 2019 the company has already acquired over 100,000 customers across 5 countries and has grown revenue to over $9.9M in the last 12 months. International orders account for 20% of the monthly revenue, demonstrating the strength of the company's international expansion strategy. The company has also doubled gross margins since launch in 2019, which sit at 70% as of March 2023, with room for further improvement.

Competitive Unit Economics

The company has consistently optimised unit economics over the last 3 years. The payback period for a new customer now sits at 3 months, thanks to competitive unit economics including LTV. The company believes there is still significant room for growth, and the foundations have been set for the company to scale and move towards long-term profitability.

High quality, Australia-Made Products

At Vitable, we are committed to the highest standard of quality. Our products are thoughtfully formulated by our team of health experts leveraging the latest science, and are manufactured in Australia using high quality ingredients. We choose ingredients based on their bioavailability (how well they're absorbed by the body) and always research the dosage that has scientific backing to provide a health benefit.

Proprietary Technology and Rich Data

Vitable have developed proprietary AI and machine learning technology to tailor the optimal product plan for each customer based on their unique needs, while continuously learning and improving conversion, basket size and retention. This is coupled with millions of data points captured by Vitable regarding consumer behaviour helping Vitable address unmet needs. The Company's unique mobile App has seen improved measurable health outcomes for clients, and increased considerably customer stickiness and retention for Vitable.

Trusted and Engaging Brand

The company's commitment to quality and superior customer experience has seen it achieve an NPS of 55 and over 40% of customers having referred at least 1 friend via email. Hundreds of 5-star reviews on Trustpilot with an average of 4.9/5 is a testament to the strong brand the company has built.

Experienced Team and Advisors

Founders Larah and Ilyas combine extensive management consulting experience with high-growth brand and marketing expertise acquired during their time at Rocket Internet and HelloFresh. They are backed by seasoned investors and advisors including the founder of Life Space Probiotics and the former MD of Blackmores Asia, and an expert health advisory board.
Team
Larah has a deep passion for health, nutrition and wellbeing. She started her career in France where she spent 4+ years in finance consulting at Deloitte. Upon moving to Australia she spent 3+ years working at HelloFresh Australia from early stage through to IPO. As the Head of Customer Experience at HelloFresh AU, and having spent significant time in product development, she carries this passion for customer experience into Vitable.
Ilyas is a brand and marketing guru having spent most of his career in growth marketing at high growth companies. After working for Deloitte in France in their M&A team, Ilyas moved to Singapore where he was the Chief Marketing Officer for a venture backed by Rocket Internet. He brings his passion for growth marketing and brand daily into his work at Vitable.
Ben is an experienced health-tech entrepreneur with 20+ years of experience in the sector. He was the Founder of Life-Space Probiotics which sold to By-Health for $700m in 2019 and is currently a Partner at Brenteca Investments which is an investment fund focused primarily on early-stage, high-growth healthtech investments.
Financials
For further detail please see section 2.13 of the Offer Document.
Use of Funds
For further detail please see section 3.2 of the Offer Document.