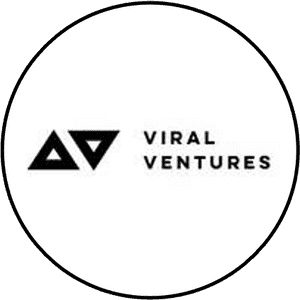 Type: Retail
Total Round Size (min): AUD$100,000
Total Round Size (max): AUD$1,000,000
Price per share: AUD$1
Viral Ventures
Viral Ventures is now accepting investments!
Fees Paid by Issuer

: 6% of funds raised

Cooling-Off Rights

: 5 working days

Minimum Investment Parcel

: $250

Company

: Viral Group Holdings Pty Ltd
Who are Viral Ventures?
Viral Ventures is a leading hospitality and pop up event company that has a portfolio of over 30 event brands hosting viral events, pop up bars and venues in over 35 cities across the world. The company is best known for its pop-up events such as The Brick Bar, The Alice, The Big Bake, Bumper Cars on Ice, Bed Cinema and Dining In The Dark. Viral Ventures also operates longer-term venues such as The Wonderland Bar in Potts Point & The Wizard's Den across multiple cities nationwide.
Viral Ventures uses media coverage and its social media presence to gain traction and advertise its unique upcoming events to drive high ticket sales. Viral Ventures bases its events around current trends to maximise hype and coverage. Each event is unique, allowing the company to capture extensive media attention and organic growth. Viral Ventures was able to effectively pivot into virtual events during the peak of the pandemic, in addition to continuing to open new venues globally. This allowed it to continue to thrive during one of the worst periods for events in history. With the pandemic coming to an end, the company is ready to aggressively grow its presence further across the globe.
The company's venues and events are unique; they provide something different, immersive and never seen before leading to huge media opportunities, ticket sales and engaged customers. 
Investment Highlights
Broad portfolio of much loved global event brands

Based out of Australia, Viral Ventures has a portfolio of over 30 brands generating uniquely themed experiences to customers in over 35 cities worldwide. Each immersive brand is unique and generates a loyal and repeat following.

Proven track record of event delivery

In the past 3 years, Viral Ventures has sold over half a million tickets to more than 2,000 events across the globe. During the pandemic, we quickly pivoted and introduced new services including alcohol delivery combined with virtual events, and focused on hospitality markets that were still open.   

We have opened multiple profitable venues in the last 12 months, and have a targeted pipeline of 19 new fixed venue openings, plus pop ups, over the next 24 months.

Strong financial performance to date

In the past 3.5 years, we have generated total revenues in excess of $22 million from over 500,000 tickets sold, sponsorships and food & beverage sales with strong profit margins from day one. Despite the pandemic, Viral Ventures is on track to hit $10 million for the 2021 calendar year.  

Consumer preferences shifting to immersive event experiences

Viral Ventures benefits from the growth of the "experience economy" - the shift in consumer spending on experiences rather than goods. This spending on experiences is growing 4x faster than spending on goods. 

Driven by this, landlords are also looking to reinvent their tenant mix as traditional bricks and mortar retail declines. As an example, we formed a recent partnership with property group Mirvac, at the Big Bake venue at MetCentre in Sydney's CBD.

Entrepreneurial management team, with track record of exits

Co-founders Aden and James have a combined three and half decades of experience between them in the events industry. Aden previously led one of the UK's largest travel and festival companies through funding on Dragon's Den, the UK equivalent of Shark Tank, and through to exit. The founders are supported by a talented team of over two dozen people across three continents.

Significant global marketing reach

We have amassed a global network of over 2.5 million people with over a million subscribers to our regular newsletters. This extensive network, in addition to press and media contacts, allow us to validate potential events before generating virality and sales with minimal advertising spend.
Viral Ventures Brand Portfolio
The company operates over 30 brands and continues to develop and release new concepts regularly. Some of its most popular brands include:
Market Opportunity
There exists a substantial lack of innovation in the immersive and interactive events and hospitality space. Traditional venue opportunities are becoming outdated, particularly among younger consumers. Globally, there exists significant opportunity for events companies such as Viral Ventures to provide new and exciting experiences. There are few companies operating on the global scale that Viral Ventures has reached.
According to research conducted by Eventbrite, one of the primary trends in the events industry is that fans expect more choices and personalised experiences. Consumers demand greater choice and variety, with expectations that events will more closely match their passions and pursuits. This suits Viral Ventures' business model as a company that creates niche events that are directly targeted to suitable consumers. These events are particularly suited to the growing purchasing power of Millennials and Gen Z, generations that place a high value on experiential and immersive events.
Expansion Plans
With global lockdowns being lifted, Viral Ventures is primed to continue on its original growth trajectory and expand across further cities around the world. The company plans to grow into new markets while also increasing the volume of pop-up events in existing locations. New venues, events and partnerships will be key drivers of growth across the many brands.
Viral Ventures is on track to achieve $10 million in revenue for the 2021 calendar year, and has already planned 350 pop-up events with over 100,000 tickets sold for the coming year. The company plans to open 20 new venues over the next 24 months. It also plans to run around 45 pop up event brands in cities across Australia, the USA, Europe and Asia.
Why Equity Crowdfunding?
Viral Ventures is built around its customers and audience, underpinned by a loyal and substantial community of passionate event attendees. The company has chosen to raise capital through equity crowdfunding with Equitise to allow its customers to become shareholders in the business, helping to shape direction while allowing them to share in any success. This will in turn help the business to generate further virality by creating a highly engaged network of stakeholders to help propel the business forward.
Key Team Members
For more information please see section 2.7 of the Offer Document.
Originally from Nottingham in the UK, Aden has a wealth of experience in the event space with over 15 years' experience in the event industry. 
On graduating university Aden co-founded Mainstage Festivals LTD a UK travel and festival firm, once featured on the Dragon's Den (Shark Tank UK) as one of the most valued companies on the hit show. After successfully exiting that business Aden moved to Australia where he met James and they together co-founded Viral Ventures.
Aden's role in the business is to help Viral Ventures constantly innovate and ensure they are ahead of the curve and competitors with strategic partnerships and ambitious growth targets.
Born in London, James moved to Australia from the UK over 8 years ago. With over 20 years of marketing experience in a previous life he was a former Creative at top PR and Advertising agencies, Publicis New York, Freud Communications London and JWT London. 
Having always been involved in the creative and events space, James also launched an event entitled 'The Biggest Band' in 2011 which saw 10,000 people attend Wembley Arena in London in a sold out event to record a hit single which entered the music charts and finished in the top 30! It also broke a Guinness World Record for the 'Most People Singing Live on a Radio Broadcast'.
After moving to Australia in 2012 he became a successful growth marketer working with a series of successful start-ups including ASX listed CashRewards to grow their user bases and exposure to the Australian market. In 2017 James and Aden launched Hot Tub Cinema which was the early birth of Viral Ventures, selling out within 24 hours. 
James moved to Melbourne to help the growth of Viral Ventures later that year and over the next 4 years helped the company achieve over 1 million subscribers to the network and over $22m in revenue globally during that period. 
"We launch events we'd want to go to ourselves and bars we'd want to drink in, life's too short not to have fun everyday"    
Demi Montgomery is a Sauder School of Business Bachelor of Commerce Graduate from the University of British Columbia and was born and raised in Canada. Demi has been working with Viral Ventures for 3 years and focuses on Marketing Partnerships and Event Production. She has travelled to over 12 cities globally and worked across over 15 of the company's brands. 
Demi has a great deal of diverse experiences which have included excellent communication skills, qualifying leads and partners, social media, PR, logistics, venue scouting, planning, managing brand implementation and partnership relations. Partners include brands, venues, vendors, ticketing partners, local and national media, celebrity and influencers.
Aaron has worked in the event industry for many years, he joined the Viral team in 2017 and since then has looked after all events over Europe. From the planning and organising the structure, Aaron has a fine eye to detail and likes to make sure all experiences on event days are ones to remember.
Aaron has built up media partnerships with top publishers over Europe, this means all events are marketed incredibly well and seen by many people. Aaron has a team based over in the UK who look after the social and customer communications for Europe.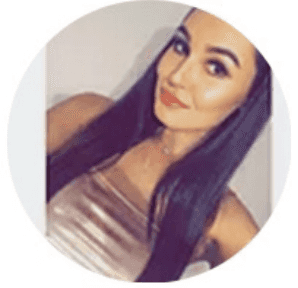 Shelley Allen
PR & Communications
Shelley's love for PR & communications initially started when she undertook a Masters in Marketing before coming to Australia in 2018. Originally from Ireland, Shelley started working for Viral Ventures in February 2019 after moving to Sydney. Since graduating, she has spent her time working on multiple campaigns for Viral Ventures, both alone and in partnership with other PR agencies.
Shelley works closely with media to deliver inspiring pitches for all events and has been published within Concrete Playground, Urban List, TimeOut and other significant millennial publications. Working with influencers and planning media events is all part of the job too. As well as this, she overlooks the social media team and works within customer communications.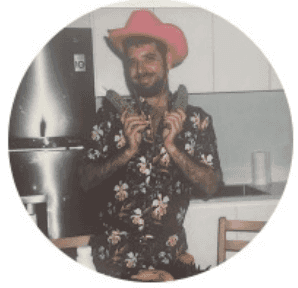 Aaron Robuck
Event Producer
Aaron has worked as a Performer, Educator and Creative for a number of projects across Music Performance, Theatre, Dance, Film, TV and Event Management. After moving to Sydney from Cleveland, Ohio, he began studying at The Australian Institute of Music, later working as a lecturer and instructor for their Bachelor of Music (Music Theatre) course. He now works for international events company Viral Ventures as an Event Producer. He writes, directs and manages the cocktail making immersive experiences at The Wonderland Bar in Potts Point, including The Mad Hatter's Tea Party, The Wizards Den, Candyland and Saloon 24. 
His performance credits include performing the opening number from 'Hamilton' for The American Australian Association, Big Tim in 'Rags': A creative development workshop (dir. Tyran Parke), Julian in 'Dear World' (Neglected Musicals/Hayes Theatre Co, dir. Nicholas Hammond), Swing in 'Bring It On' (Sydney/Gold Coast Tour), Sonny/Dance Captain in 'The Original Grease' (Squabbalogic, dir. Jay James Moody), Musical Director/Singer in Working Management/Live Ideas' Immersive Cabaret, 'Hidden Sydney: The Glittering Mile' at The World Bar, Peter Simmonds in 'Bare' (Depot Theatre and New Theatre) and originating the role of 'Tim' in 'Three in the Bed' (King Street Theatre/New Theatre/Album on iTunes).
Historical Financials
For more information please see section 2.10 of the Offer Document.
Use of Funds
For more information please see section 3.2 of the Offer Document.
Key Risks Facing the Business
For more information please see section 2.12 of the Offer Document.