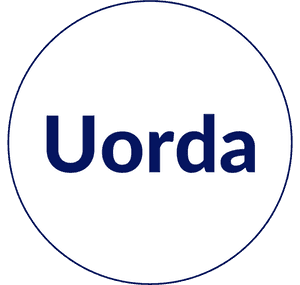 Mobile ordering & payments technology.
Powering the digital transformation of the hospitality industry.
Uorda
Register your interest for this equity crowdfunding offer to be the first to know when it goes live!
What is Uorda?
Uorda is an end-to-end platform for the entertainment and hospitality industry that combines fintech mobile payments, data collection and marketing technology into one simple platform. The company's mission is to help shift the ways consumers traditionally order and pay in venues and deliver value to both the customer and the business.
Uorda allows customers to order and pay for their food and beverages directly from the table on their own phone via a web-based platform, accessed by a QR code. This provides customers with a new and improved method of ordering, removing the need for splitting the bill. Unlike competitors in this space, the company goes further than order processing by providing businesses with marketing strategies derived from the customer data collected from online orders. By leveraging data analytics and marketing technology, Uorda aims to boost venue efficiency and profitability. Founded and launched just prior to the onset of the pandemic, Uorda is poised for growth and expansion.
Investment Highlights
Strong traction to date

Uorda has processed over $4.5m in transactions in just over a year of operations, from over 50 venues. The platform has had 61K accounts created and over 151K orders have been placed, with a focus mainly on Queensland to date. Uorda has a strong pipeline of over 50 venues in discussion, in addition to several major hospitality groups.

Ready to scale

With its core technology in place, Uorda is shifting its focus to expansion and development. While its technology continues to improve, the company's sales team will be focused on driving customer acquisition and market share for the existing platform across the country.

Competitive advantages through technology

Beyond table ordering, Uorda is investing heavily into technological development to set itself apart from the pack. This includes more powerful marketing tools, data analytics, integrations and end-to-end features to improve venue margins.

Disrupting the hospitality industry

Uorda's technology is helping to drive a major shift in consumer behaviour and disrupt practices in the hospitality industry. As a result of COVID-19 restrictions, table-based ordering has gained significant traction having proved its viability and superior offering to traditional methods. Combined with Uorda's additional marketing features, the company is well positioned for growth.

Recent activity in the space

Largely driven by COVID-19, table-based ordering and data analytics in hospitality has seen interest from both payments companies and hospitality. For example, Sydney-based me&u has been backed by Tyro and Merivale Group. Uorda has already had initial discussions with some international payments groups.

Highly ambitious management team

Led by founder Chris Toovey, the Uorda team has big plans to create genuine value for venues and customers. The team has strong sales experience to help bring on new clients, in addition to robust backgrounds in technology development, marketing and product design.
The Problem
The hospitality industry has faced increasing difficulties and inefficiencies over recent years, further compounded and highlighted by the recent pandemic. Profit margins continue to shrink largely driven by a rise in food costs, utilities and increasing wages for casual service staff. In the last decade, margins have fallen from 14% to often between 2%-6%. And yet, passion for service itself has continued to decline, with high staff turnover rates rather than long-term loyal employees. These factors have impacted the sustainability of a hospitality business, placing the industry in need of digital disruption. 
Technology and marketing stacks also create unnecessary complexity, with patchwork solutions to cover order collection, point of sales, customer data management and marketing initiatives. Uorda positions itself as an "all in one" solution for the industry, becoming the single digital marketing and operations partner for venues.
The Uorda Solution
Uorda has been developed to improve outcomes for both hospitality businesses and their customers. The platform provides an end-to-end solution for hospitality management, combining table ordering with additional technology features across marketing and data analytics. Customers simply scan a QR code on their table to access the progressive web app, in which they can browse, order and pay through a digital menu.
Wages
Uorda is able to significantly reduce the labour costs in operating a hospitality venue, with some clients saving up to $2,000 per week in wages through mobile table ordering. Uorda effectively allows hospitality businesses to use less casual service staff and save on wages.
Efficiency
Through its table ordering and payments system, Uorda eliminates incorrect order-taking by staff members and allows customers to order when it suits them, rather than waiting for service or lining up. It also means that in busy periods, customers are not faced with poor service quality, nor do venues need to hire additional staff members. This means that existing staff can focus on customer experience rather than taking orders and processing or splitting payments.
Marketing
Uorda is able to collect large amounts of customer data through its ordering system and customer data management backend. Not only does Uorda increase average spend by 25%-35% in the moment, it allows venues to develop a deeper understanding of their customers and their consumption habits through data analytics. This empowers often under-resourced businesses to more effectively target and market to their customers. Using this data, venues can also easily customise their digital menus to meet the demands of their patrons.
The Market Opportunity
Uorda is addressing a significant market opportunity both domestically and internationally. Driven by shifts in hospitality practices stemming from the COVID-19 pandemic, table ordering technology has only just scratched the surface of its potential. In Australia alone, there is over $25 billion in annual spend in the hospitality industry across over 85,000 venues such as restaurants, bars, pubs and clubs. 
According to recent surveys by Lightspeed, 54% of diners prefer venues who offer QR code table ordering, 56% of diners would prefer to order and pay on their phone, and 61% of young diners base their choice of venue on whether it offers contactless table ordering. Overall, in a world disrupted by technology, the hospitality industry is lagging far behind. With margins getting increasingly slim, the industry is in need of technological disruption.
With a handful of table based ordering companies operating in Australia, Uorda also aims to differentiate itself through its additional features such as marketing and data analytics technology. The company wants to provide an end-to-end full solution, rather than just the table ordering and payments aspect. Recent activity in the space locally further validates the company, with Sydney-based me&u receiving backing from Merivale Group and Tyro.
Why Equity Crowdfunding?
Equity crowdfunding was the preferred funding arm for Uorda because all of us as venue owners or consumers will benefit from QR code table ordering over the next 5 years. Uorda wants to help drive this revolution and give its users a stake in the business by inviting everyday investors to share in any success. Uorda wants to be partly owned by its industry and stakeholders, helping to underpin company value and direction to build the best possible platform and service.
Uorda is raising capital to grow the team and rapidly increase its market share. Funds will be used to expand the technology development team to deepen the underlying capabilities of the platform. Uorda also wants to increase its marketing and sales capacity to rapidly acquire new clients across the country and accelerate business growth.