Type: Retail
Total Round Size (min): AUD$500,000
Total Round Size (max): AUD$2,000,000
Price per share: AUD$1
Ultimate Driving Tours
Register your interest for this equity crowdfunding offer to be the first to know when it goes live!
Fees Paid by Issuer

: 6% of funds raised

Cooling-Off Rights

: 5 working days

Company

: This offer is for direct equity in Ultimate Lifestyle Group Pty Ltd (trading as Ultimate Driving Tours)
Ultimate Driving Tours Overview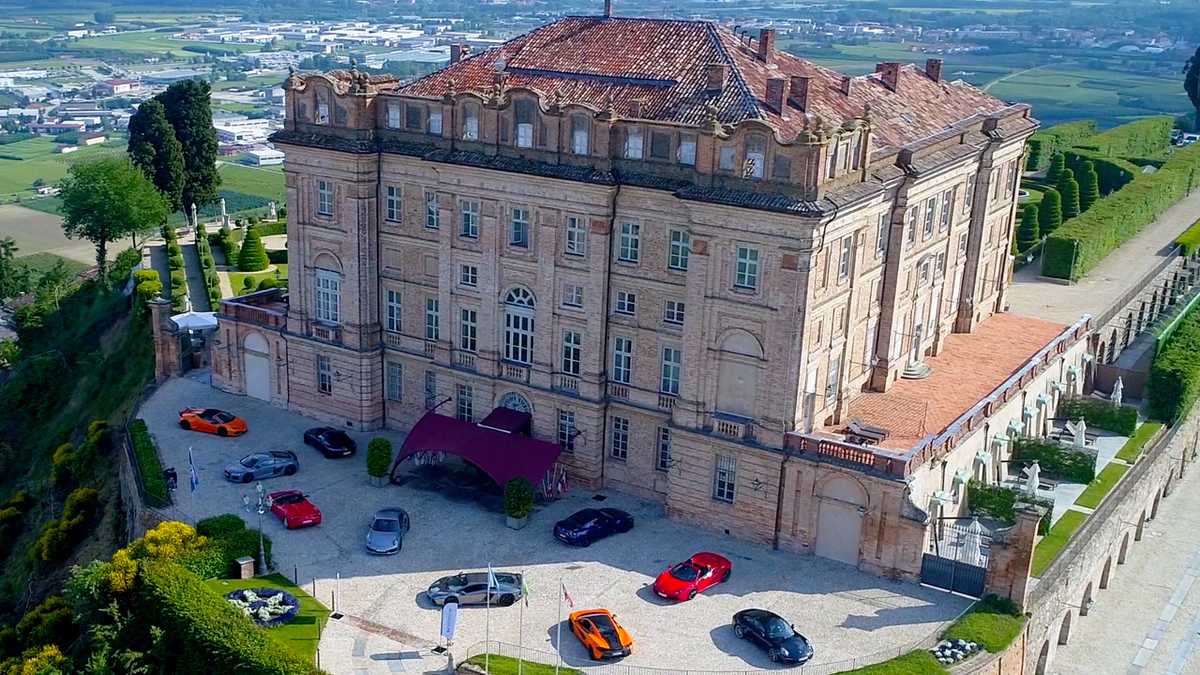 Ultimate Lifestyle Group, based in Melbourne and trading as Ultimate Driving Tours ('UDT'), creates unforgettable luxury motoring holidays, including supercar tours, 'drive your own' car tours, self-guided driving holidays, F1 hospitality packages, and exclusive track events. 
From a single tour in 2008 to a full calendar of diverse experiences across three continents in 2019, UDT's portfolio offers guests the opportunity to tick-off their motoring bucket-list in the most luxurious ways possible. Whether guests would prefer to experience a fleet of supercars on the world's best driving roads, watch the Grand Prix of Monaco aboard their superyacht, get behind the wheel of a real F1 car at a private track day, or dine with motorsport legends like Sir Jackie Stewart, their events cover all the 'must do' experiences associated with motoring and motorsport. Guests spend an average of $20,000, with many guests returning in subsequent trips.
UDT's driving experiences range from their signature supercar tours on which guests drive their full fleet back to back on the world's most renowned roads, to 'Drive Your Own' car tours on which guests bring their favourite car, and self-guided drives for those looking to escape on their own in the supercar of their choice. The drives are complemented with luxurious accommodation in boutique properties, ornate castles and private villas, gastronomic dining in award-winning restaurants, private jet, helicopter and yacht charters, and other unique lifestyle experiences.
UDT is now recognised within the luxury travel industry as the world's premier driving holiday provider of unique and exclusive travel experiences. Guests range from individuals booking places on their scheduled events, to those looking for bespoke experiences, including private and public companies, car and motorcycle manufacturers, event agencies and high-end travel providers and tour operators. 
Investment Highlights
Well Established Market Leadership

Ultimate Driving Tours has been operating for close to 15 years and has an unparalleled understanding of what clients – both leisure and corporate – are seeking. In addition to an established client base, they have developed long-term relationships with suppliers and industry partners creating significant competitive advantage.

Loyal and Repeat Client Base

UDT has an exceptional level of customer engagement and retention, seeing an average 25% repeat rate amongst guests. Repeat guests typically go on to do another tour every two years, with some guests now up to their eighth tour. UDT's growth and high retention rate is further complemented by strong year-on-year growth in guest spending, which has doubled since 2015.

Multi-Million Revenue Base, Growing at Double Digits

UDT generated $3.4m in revenue in 2019, and had grown a minimum of 25% each year for the preceding 3 years. Over the last 12 months UDT has successfully minimised expenses and managed guests and suppliers to mitigate the shock of COVID-19. Being a boutique and agile company, it has also been possible for UDT to pivot quickly, as necessary, to launch new experiences and target new markets. All of these factors ensure they are in the best position to act and rebound quickly once restrictions ease.

Positioned for Growth

With overwhelming demand from clients and outreach from complementary luxury tourism operators, UDT is positioned for growth across the business. In 2021, UDT intends to capitalise upon opportunities to expand their client-base, geographical reach and experience offerings. This will lead to a greater inclusion of corporate events and collaborations with cruises and luxury hotel groups to curate new experiences throughout Europe and America. 

Luxury Travel Market to Continue pre-COVID Boom

UDT's driving experiences are uniquely positioned within the luxury travel sector, as they cater to the unique expectations of affluent travellers. Whilst 2020 was an unprecedented year for the travel industry, it has been possible to transfer all scheduled events to 2021 or 2022, with their loyal client base ready to embark as soon as restrictions permit. They are also already receiving a high number of booking requests for 2022 events, with some tours selling-out over a year in advance.

Experienced Management Team

Partners Anthony Moss and Julie Hunter lead the team as CEO/COO. Anthony has over 20 years of experience in owning and directing motoring and motorsport events, as well as founding and exiting companies. Julie has a decade of experience in events, and luxury and experiential travel. Together, they have run over 50 events in Australia and internationally and are supported by a worldwide team of staff and drivers. 
Tourism Market Overview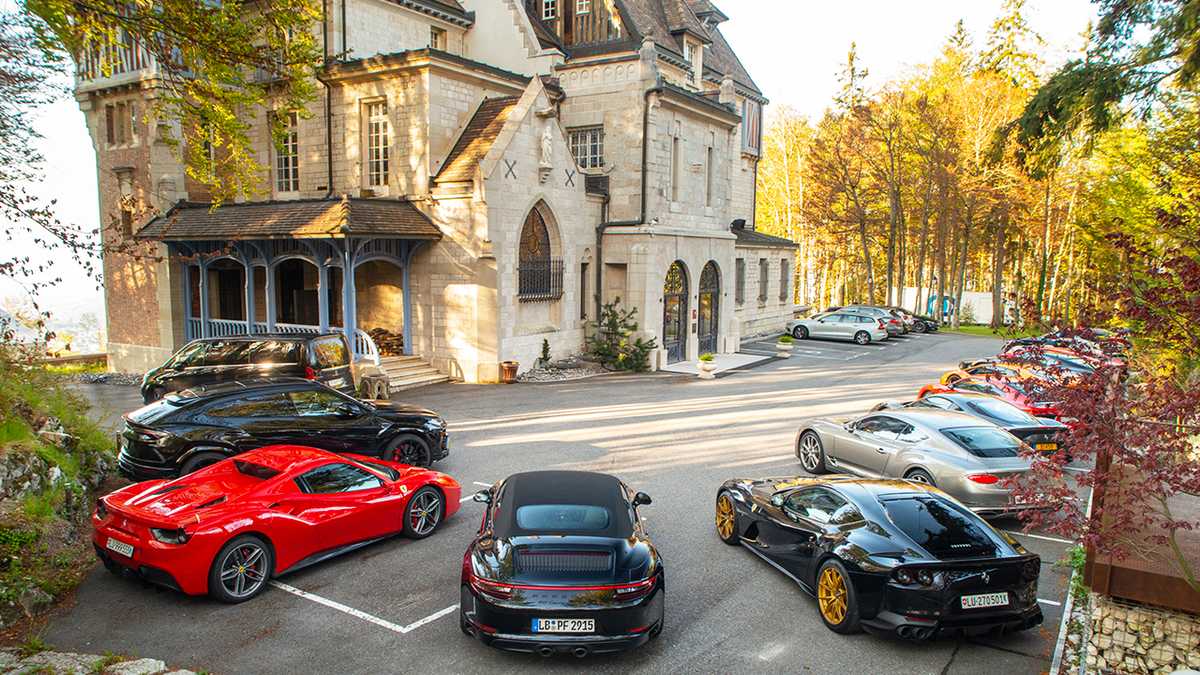 International tourism is one of the largest industries in the world, and is worth approximately $US 5.9 trillion while accounting for around 10% of global GDP and one in ten jobs.
Within the international travel industry, UDT operates within the luxury travel market, which is characterised by unique, immersive and exclusive experiences, where guests' every need and desire are anticipated and actively managed. In 2019, the global luxury travel market size was valued at $US 945 billion, and calculated to have a cumulative annual growth rate (CAGR) of 4% from 2015. Pre-COVID, the market was projected to grow to $US 1.2 trillion by 2027, growing at a CAGR of 11.1%, from 2021 to 2027.
Within the luxury travel market, there are a number of categories, with UDT best falling under the "Adventure" arm of the "Safari and Adventure" category. This category alone accounts for $US 416 billion (approximately 44% of market share). The company and its experiences form a new sub-category within the luxury travel market, creating a unique hybrid where lions and tigers are replaced by horse power and exotic machinery. In the 50-75 year demographic, or "Baby Boomer" generation, which forms the majority of UDT clients, luxury driving holidays are quickly growing in popularity as an alternative to riverboat or ocean cruising and coach or group tours.
The drivers of the luxury travel market can be broken down into a number of socio-economic and demographic factors, as well as shifts in consumer demand:
Increasing Middle and Upper-Class (and High Net Worth) Populations 
The world has experienced a global increase in the proportion of the population who are categorised as middle and upper classes, particularly in emerging economies across the Asia Pacific. In addition, the population of high net worth (HNW) individuals - whose investable assets excluding personal property are worth at least $US 1 million - has grown at a rate of 9% in 2020, increasing the spending power for luxury travel. 
Shifting Population Demographics
Baby Boomers were the largest contributor to global luxury travel spend in 2019. This generation has a comfortable personal wealth, and typically enjoys more free time (while usually planning longer holidays). Baby Boomers are increasingly looking to relax and enjoy the fruits of their labour, while seeking out travel experiences that combine both luxury and adventure. Their spend is expected to continue to dominate the luxury travel market with a 10.7% CAGR to 2027.
Demand for Experiences in the Post-COVID Era
Travellers are increasingly in search of unique and exclusive experiences, driven by exposure to social media and the ease of global travel (pre-pandemic). Feedback from UDT's affluent client base and their peers indicates a heightened demand for innovative experiences that go beyond traditional luxury offerings. Latent demand for travel is expected to compound the pre-COVID growth in the luxury travel market as the world reopens to tourism, particularly in the case of experiences that are viewed as "safe" in the post-COVID era.
Growth of the sector has led to the emergence of specialised luxury travel tour groups, such as Scott Dunn and Abercombie & Kent, as well as more specialised players focused on niche experiences, such as UDT. A number of luxury hotel groups such as Aman, Ritz, Belmond and Four Seasons have also diversified their offerings to offer more unique experiences for guests.
The sector has seen significant M&A activity in recent years, from both corporates and private equity, with companies such as Scott Dunn and Journey Beyond being acquired respectively by Inflexion PE and Quadrant PE. The sector has also seen a number of joint ventures and partnerships form, including UDT in relation to large luxury tour operators and hotel groups seeking niche experiences.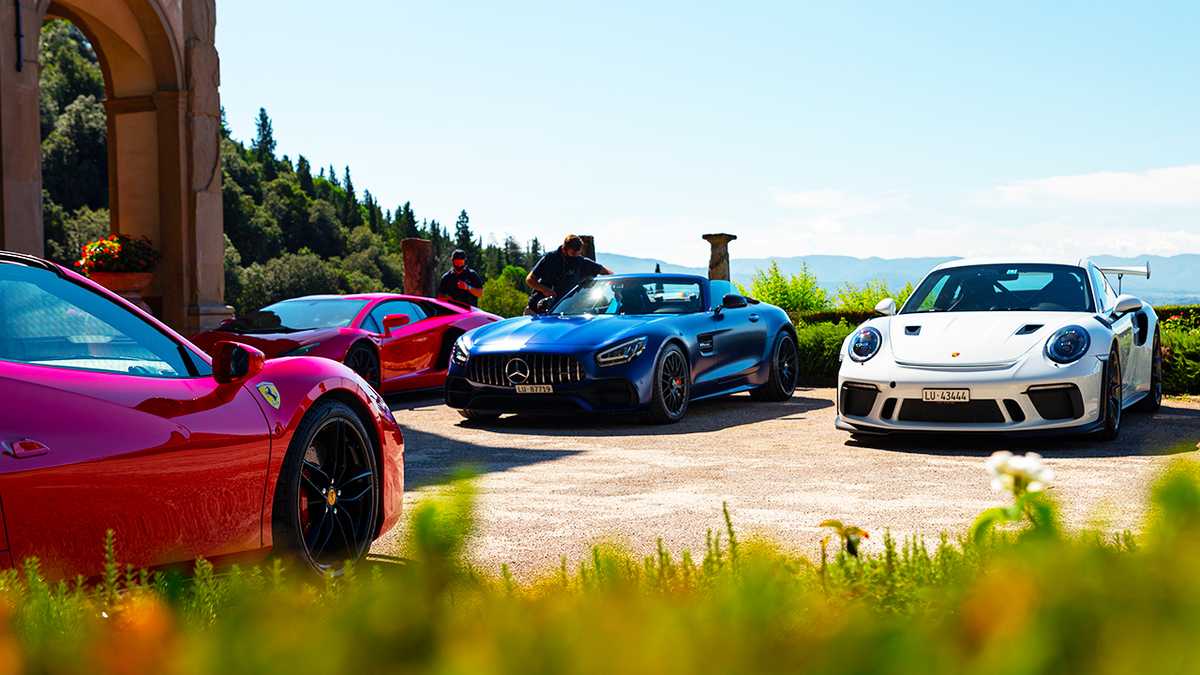 Luxury Travel & COVID-19
The travel industry was forced to navigate unprecedented border closures and travel restrictions in 2020, with international tourist arrival numbers down by 60-80% across the globe.
Despite the challenges presented by the pandemic, it is anticipated that the luxury sector of the travel industry will be the first to recover, with demand for unique and exclusive experiences greater than ever before. This is due to several factors:
The budget and spend of most affluent travellers has not been affected by COVID and demand remains, whereas 'discount travel' will likely suffer
After having their travel plans impacted or cancelled, many travellers are planning to make the bucket-list trips they may have been putting off
Demand for experiences that are managed, and offer the safety of limited numbers, exclusivity and private access or use is expected to increase significantly.
Through a combination of vaccination programs and management strategies, international travel in many regions is anticipated to resume by the northern hemisphere's late spring/early summer. For many countries domestic tourism has already begun to rebound, and will continue to recover quickly. Already countries like Australia are reporting over 3% economic growth for the last quarter as well as now being out of recession, while US domestic airline travel is also recording higher volumes and a recovery from the 60% drop in traffic experienced in 2020. Furthermore, ongoing monitoring of the luxury market throughout the pandemic indicates that in the short term the market should return to around $US 213 billion between 2020-2024, with a CAGR of almost 4% forecasted for that period.
Growth Ambitions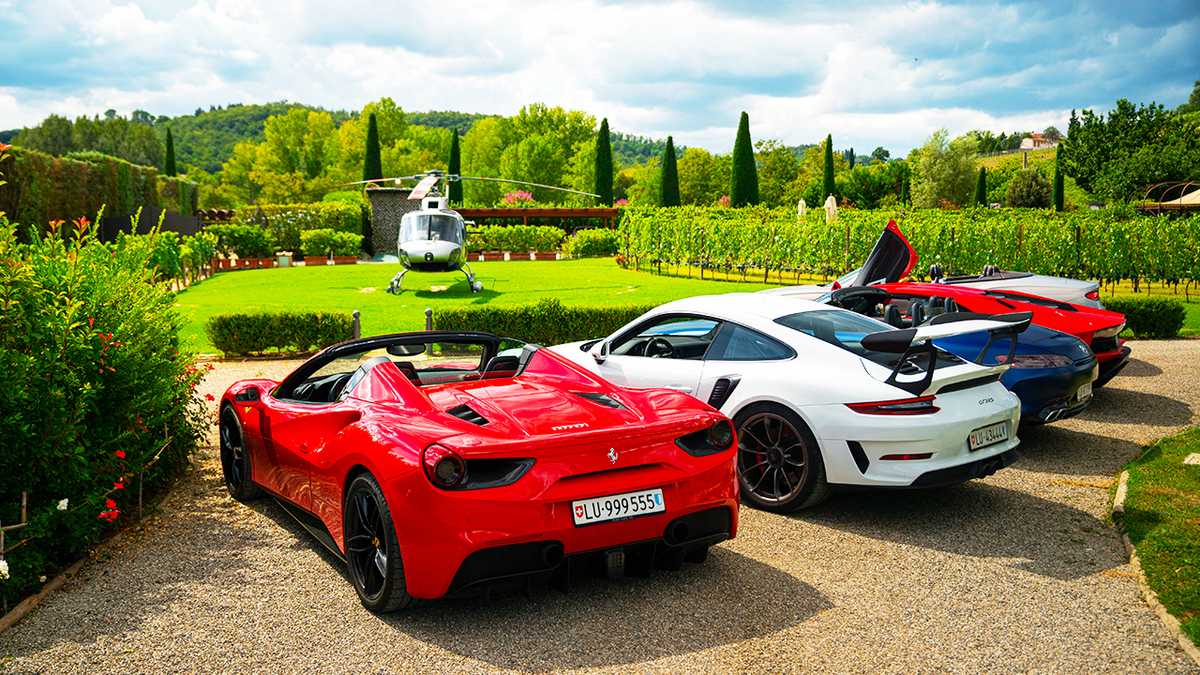 UDT is uniquely positioned within the luxury travel sector to take advantage of anticipated post-COVID travel trends, to capture the rebound in luxury travel from mid to late 2021, and to continue to grow in the next three to five years. 
In the short to medium term, opportunities will lie in domestic tourism within their key regions - Australia, the US and the UK - which account for 90% of their current guests. Beyond the experiences newly launched in 2020 to meet demand and opportunities for travel during the pandemic, UDT is well placed to continue to launch events as required in each of these three regions if or where restrictions continue, continuing to satisfy travel demand and generate revenue. 
Enquiries and bookings have already begun to surge, with places on tours from July 2021 filling quickly and a number of events in late 2021 and 2022 already reaching capacity.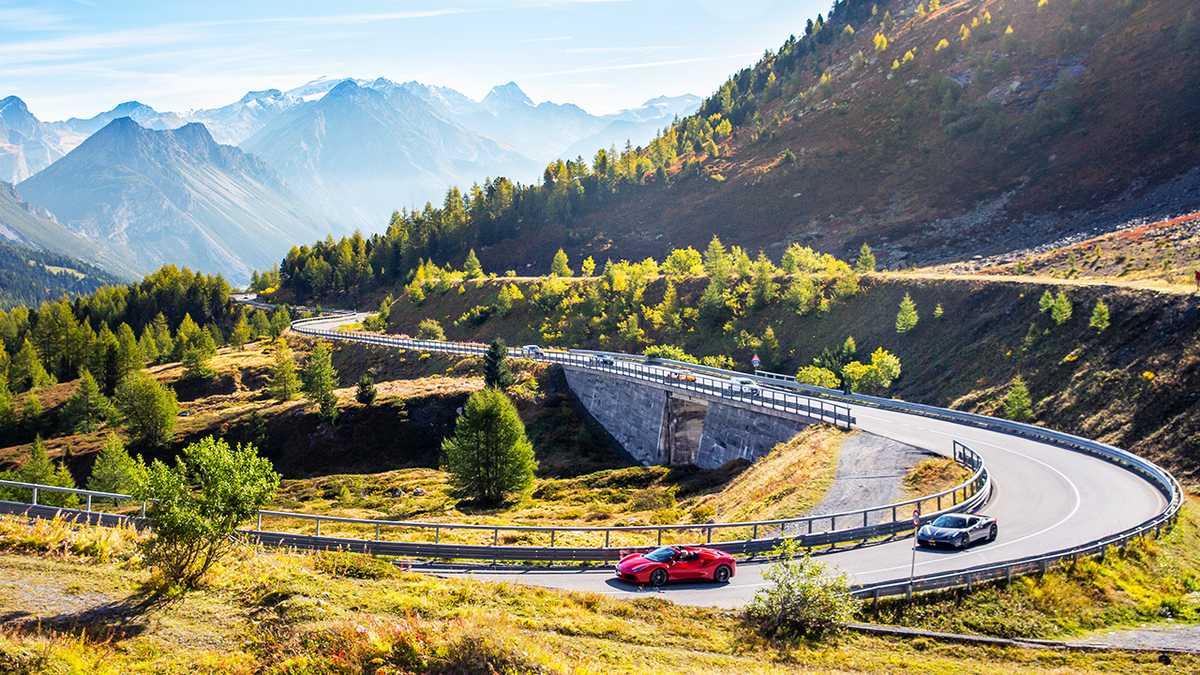 The Road Ahead for UDT
Beyond the pandemic, and in the medium to long term, UDT's growth strategy is founded upon simultaneously:
Expanding Experience Offerings 
Guests looking to join a UDT event can now choose from an array of diverse experiences across three continents. Moving forward, the plan is to continue to expand the coverage of these offerings, both in terms of the experiences on offer, and the regions in which they can be enjoyed. 
Increasing Geographical Reach and Market Penetration in Key Locations
Beyond the expansion of existing experience offerings, UDT has planned a series of all-new experiences specific to two key regions of operation: the US and UK. 
Expanding Bespoke Tours Offering 
Despite experiencing year on year growth in demand for bespoke tours over the past eight years,  UDT believes they are just scratching the surface of potential opportunities to service corporate groups and car manufacturers with this offering. The company plans to expand marketing and advertising budgets for this area of the business, and increase awareness via both digital and offline channels including expos, launches and events. Funds will also be allocated to hiring a business development specialist in the US with the remit to create opportunities and pursue enquiries.
Leveraging Complementary Partnerships 
UDT has existing relationships with a number of complementary partners including luxury hotel groups, tour operators, and other industry providers. They see this area of the business expanding to become a key revenue driver in  the coming years. 
Why Equity Crowdfunding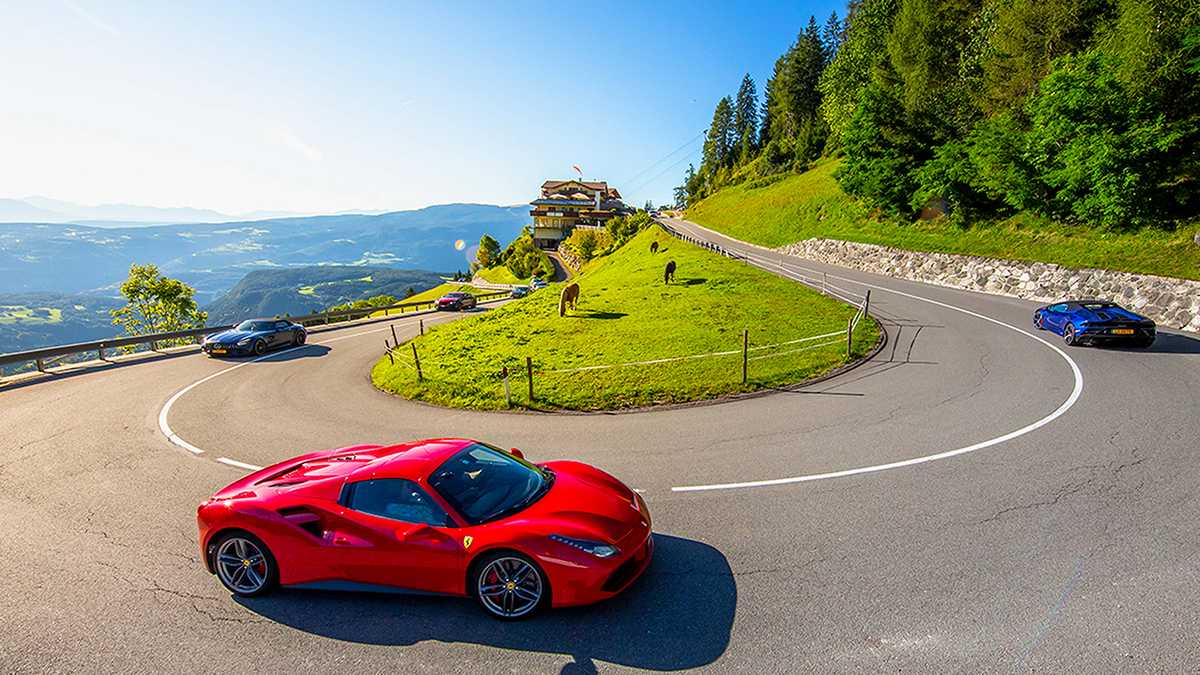 The Ultimate Driving Tours concept was born from our community's passion for cars and driving and an appreciation for travel and adventure. Since then, we have grown to become the world's leading company for extraordinary driving, motorsport and track experiences, for the discerning enthusiast. 
Sharing the journey is at the heart of UDT and launching an Equity Crowdfunding campaign aligns strongly with our ethos. Having had many requests over the years from guests wanting to 'get involved' in the business, we are now in the unique position to offer our community, and motoring enthusiasts and travel lovers in general, the opportunity to invest and share in our growth. 
Funds from the raise will be used to grow the platform into new geographies, expanding the experiences and partnerships on offer, and increasing the client base.  
Key Team Members
Anthony founded UDT in 2008. He holds a Diploma in Business (Marketing) and for the last two decades has founded and been involved with multiple start-ups and businesses in the technology, wholesale, retail and hospitality sectors, including co-founding and being a current partner of the award-winning Sydney restaurant group, Zushi.
Entrepreneurial ventures aside, Anthony has always had a passion for cars and driving. He helped establish and manage the motor-vehicle division of Australia's biggest online auction business, and has participated in, directed, owned and sold numerous motoring events ranging from rallies to tours. Anthony is now focused full-time time on Ultimate Driving Tours and is committed to its international development and expansion.
Julie is a Director of Ultimate Driving Tours and head of International Operations for UDT. She holds a Bachelor of Urban Planning with Honours and a Masters of Environment and Development.Prior to joining UDT, Julie worked in project management for major infrastructure, and was part of a select team that led the environmental and social impact assessment of multi-million dollar transport and mining projects.
For the past eight years she has led the team at UDT and been  instrumental in developing and overseeing all aspects of the business from marketing and advertising, to sales, guest management, and tour creation and execution. Through this time she has steered the business to grow from a small client base and one tour a year, to an award-winning multi-experience business that has hosted over 1,000 guests on more than 70 events across Europe, the UK, Australia and the USA.
Adam is an award-winning entrepreneur, and  in just seven years has built Luxury Escapes into one of Australia's most successful and beloved businesses. Luxury Escapes has more than 250 team members across four continents and is one of the few travel businesses globally to increase its team during the pandemic.
Luxury Escapes was named the fastest growing company in Australia by BRW in 2013 and by the Australian Financial Review in 2017. It was also ranked #1 in Deloitte's Technology Fast 50, while Adam was the Young CEO of the Year in 2015 and was nominated for the EY Entrepreneur of the Year 2014 (Southern Region). Adam has been on the BRW Young Rich list since 2014 and in 2015 and was named a Young Business Leader by CPA.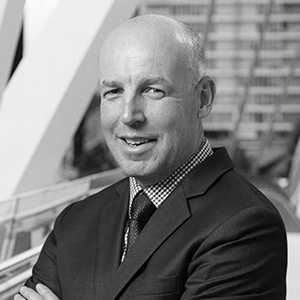 Brett Gallagher
Advisory Board Member
Brett is the Non-Executive Chairman of the Board of ASX listed company Service Stream. 
Brett has extensive commercial and operational expertise, and strategic leadership gained in the telecommunications, utilities, infrastructure and technical services industries, having spent over 25 years as a senior executive, director and owner of businesses within these sectors. He is also Chairman of The Bays Healthcare Group, a community owned not for profit organisation based on the Mornington Peninsula. 
Brett is an avid motorsport enthusiast, driver and vehicle collector. He was a guest on UDT's first ever event in 2008 and since then has attended multiple events in Europe, the USA and Australia and has been a personal advisor to the Directors of UDT.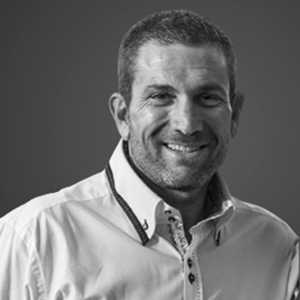 Howard Aron
Advisory Board Member
Howard is a global entrepreneur, who has founded and built many successful businesses over the past three decades, including Youi Insurance (Australia) and OUTsurance (South Africa). 
Howard has a strong background in technology and a solid track record in establishing and scaling successful global businesses. He was inducted into the World Entrepreneur Hall of Fame in Monte Carlo in 2010, and officially retired from corporate life in 2017. Since then, Howard has directed his energy into two exciting tech-based startup companies in the agriculture and driver safety space. 
Howard is a self-confessed car lover, collector and enthusiast, and has joined UDT on multiple events in Europe and Australia since 2016. He has also been a personal advisor to the Directors of UDT for the last five years. 
Paul is a highly respected director and corporate advisor, and a sought-after mentor for business owners in Australia. His executive career extends over 25 years, having occupied multiple CEO and/or CFO roles, including Aussie successes Catch Group and 2XU, and executive roles in high profile listed organisations JB Hi-Fi Limited (ASX) and Kraft Heinz Company (NASDAQ). 
Paul commenced his professional career at Big 4 advisory firm PricewaterhouseCoopers within their Entrepreneurial & Business Services team, and in recent years returned to his consulting roots as the founding CEO of Accension, a group of experts committed to unlocking the full potential of emerging and high growth businesses.
He is a keen car enthusiast and supporter of UDT with his organisation having an advisory role in the business for the past three years.
Historical Financials
For more information, please see section 2.11 of the Offer Document.
Use of Funds
For more information please see section 3.2 of the Offer Document.
Key Risks Facing the Business
For more information, please see section 2.13 of the Offer Document.