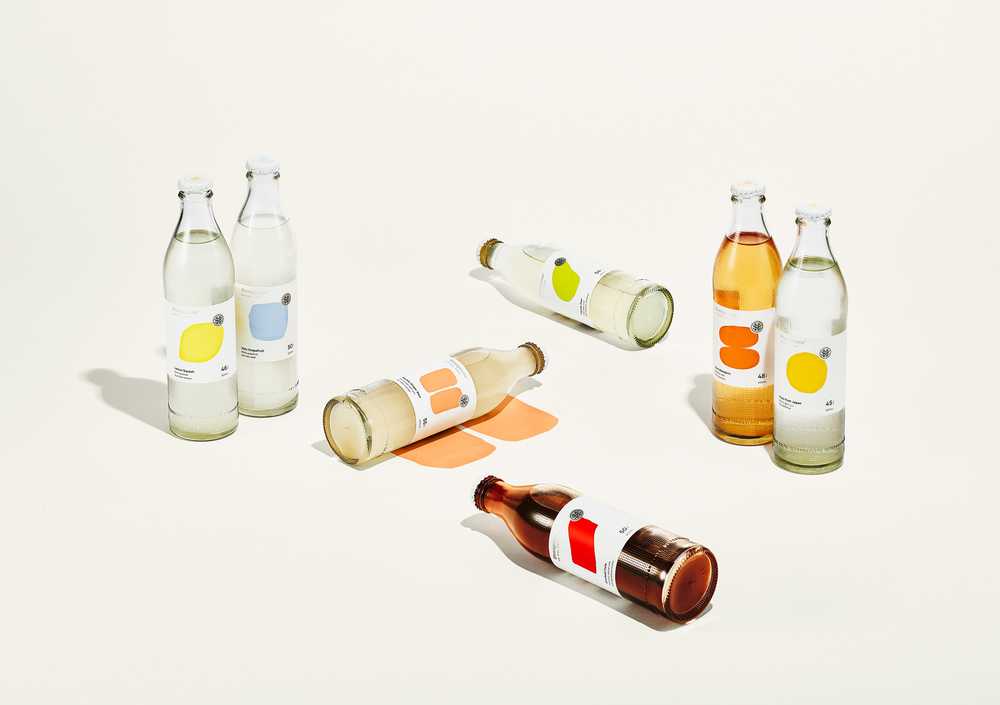 Making impossibly good drinks possible.
StrangeLove
Australia's leading premium mixer and beverage brand.
About StrangeLove
StrangeLove is revolutionising the Australian beverage industry. With eclectic, adult flavours made from real and local ingredients, it is the leader in a sector that has seen strong growth, success and investor returns in other parts of the world.
At the time of StrangeLove's inception back in 2013, the soft drinks sector was still dominated by the likes of Coca-Cola - despite the beginnings of a consumer shift away from excess sugar consumption. Mainstream brands were getting lazy with unimaginative flavours and the industry had been lacking innovation for a while. 9 years later and StrangeLove has now grown to be one of Australia's most exciting and innovative independent beverage companies.
The StrangeLove product range now features over 25 products that span three distinct categories - each with their own unique identity, positioning and go-to market strategy, in addition to its strong product development pipeline
Premium Mixers (55% of revenue)
Lo-Cal Sodas (9% of revenue)
Mineral Water/ Seltzers (36% of revenue)
Other: New products include Tipple Topper range (launched Nov 2021) and range of premium premixed cocktails 
Since its inception, Strangelove has delivered industry-leading growth and robust and growing profit margins. Revenue in FY21 was $4.9m (growing 99% YoY) and  forecast to hit $8m in FY22 and $14m in FY23. The business is profitable, and on track to hit 15%+ EBITDA margins over the forecast period.
To date, StrangeLove's overall business strategy has primarily focused on the on-premise channel- anywhere people meet, eat, sleep, interact, have fun or play. This strategy was built around providing a peak experience at brands such as Merivale, The Lucas Group, Attica and Quay, that would have customers coming back for more. With the incredible growth the company has experienced in this channel, (despite COVID), StrangeLove is bolstering its off-premise channels with national distribution agreements with Woolworths, Endeavour Group and other major retailers. 
In 2022, the team signed a pivotal contract with Woolworths, worth $5m, as retailers move to a more premium offering.
The team has also seen strong growth through its online channel, with its direct-to-consumer sales increasingly becoming a focus for FY22/23.
Investment Highlights
Leadership Position in a Fast Growing Category

In Australia, the total mixer market grew by 29% in 2020, with the premium segment outpacing the total category with 51% growth. This is driven  by a consumer shift to spirits, and the premiumisation of the spirit market. StrangeLove has consolidated its position as Australia's leading premium mixer brand, with strong multi-segment positioning and growth.

Multi Channel Distribution

To date, the primary distribution has been through on-premise, accounting for ~45% of total sales in FY21. However, as mainstream grocery chains implement further premiumisation initiatives (such as in Woolies Metro) there is a longer-term opportunity to extract value in this channel by being in the right stores, at the right price. Covid has also seen us strengthen our D2C presence and sales channel with a database of >7,000 customers and forecasted revenue of $1m in FY22 (accounting for ~12% of total sales).

Impressive Growth To Date with Strong Profit Margins

StrangeLove's growth has accelerated in FY21 with revenue of $4.9m. Industry-leading growth of 99% YoY far outpaces competitors such as Fever Tree that saw growth of ~30% over the same period. Strong expansion opportunities across new products and additional channels will continue to fuel revenue growth and profitability.

Broad Product Range, Under the Same Premium Umbrella

The StrangeLove range now includes over 25 products that span three distinct categories – Premium Mixers, Lo- Cal Sodas and Water - each with their own unique identity, positioning, and go-to-market strategy. The team's product philosophy is focused on providing imaginative, innovative and adult flavors that are better for you and made from real, sustainably sourced ingredients.

Strong New Product Development Pipeline

The team are currently executing a range of exciting new product development initiatives with strong strategic value. 'Collab Lab' is a new initiative that will see the delivery of limited edition, seasonal non-alcoholic beverages created in collaboration with industry leading bartenders, chefs, brands and growers. Our Tipple Topper range of dried packaged garnishes was launched in November 2021 and is already being extensively ranged by Coles Liquor.

Pivotal Time for Growth and Investment

The company has recently signed a pivotal $5m deal with Woolworths and has a range of strategic expansion opportunities in the near-term horizon with other major retailers.This is coupled with other growth initiatives such as improving margins and profitability through our D2C channel, new category expansion (e.g. Tipple Topper, 'Collab Lab'). Now is an opportune time to raise capital and fuel this step change in the growth.

Multiple Near Term Exit Routes

Driven by the premiumisation of the sector, high end mixers and premium soft drinks have seen some hugely impressive funding and M&A activity. UK-based Fever Tree is one of the best performing stocks on the FTSE, growing from a market capitalization of £150m at IPO in 2014 to £2.5bn in 2022. There also has been a number of notable trade and private equity investments including Double Dutch (investment from Heineken) and QT Mixers (acquired by Eurazeo PE). Given the strong track record in Australia for M&A in the drinks sector, there are a number of potential acquirers, and even a listing is possible.
Why Equity Crowdfunding
StrangeLove has chosen to raise capital through equity crowdfunding to give its customers and partners a chance to become shareholders and participate in its success.
The growth of the business year after year would not have been possible without loyal, dedicated and committed customers that share the company's vision to revolutionize and revitalize the Australian beverage sector.
Overseas the sector has seen strong examples of companies delivering great investor returns and exits following a crowdfund. As the team approaches a critical phase of growth, it's a unique opportunity to allow StrangeLove customers and partners to come along for the journey and hopefully realise similar returns down the road.