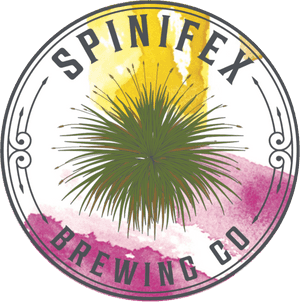 Type: Retail
Total Round Size (min): AUD$500,000
Total Round Size (max): AUD$2,000,000
Price per share: AUD$1
Spinifex Brewing Co
Spinifex Brewing Co is now accepting investments!
Fees Paid by Issuer

: 6.00% of funds raised

Cooling-Off Rights

: 5 working days

Minimum Parcel Size

: $250
What is Spinifex Brewing Co?
Spinifex Brewery Pty Ltd ("Spinifex") is a veteran-owned craft beer brand headquartered in Broome, Western Australia. 
Incorporated in 2019 following two years of research and development, Spinifex dared to be different by creating a range of beers infused with native Australian Botanicals. Spinifex currently offers two brands - The Spinifex "Taste of Australia" brand and the "F88" brand. Our "Taste of Australia" range has won Silver and Bronze medals in one of the world's most prestigious competitions, the 2020 and 2021 London Beer Competition. Meanwhile, our "F88" brand has been developed to support veteran charities, where 50% of profits from the sale of F88 Lager are donated to the F88 campaign.
Our beer range has a rapidly expanding off-premise and on-premise presence and is sold in over 460 distribution outlets across Australia, including Vintage Cellars, BWS, and Dan Murphy's stores. We also have a strong distribution network across pubs, RSLs and restaurants. Likewise, the F88 Lager and the F88 Campaign have been recognised internationally and the company is in discussions to supply the 2023 Invictus Games in Dusseldorf.
Spinifex has seen a rapid trajectory to date, in spite of COVID, and is averaging monthly growth of 30% with revenues of $530K for FY21 (annualised $1.1m, based on Q4 revenue of $277K). In July alone, we had $87K in revenue. Based on the performance to date, and growth strategy.  The forecast (domestic only) revenue for FY22 is $3.2m, growing to $6.7m in FY23.
Our unique story around the inclusion of Aboriginal producers within our supply chain, our support of Australian veterans and our ability to produce award winning beers has resonated strongly with customers. To date, the reception and customer feedback has been incredible, and is expected to continue. We are committed to achieving our goal of bringing the "Taste of Australia" to the world.
Investment Highlights
Beer of Choice for Australia's Veteran Community

Spinifex's leadership and commitment to veteran wellbeing by establishing the F88 Campaign has established the Spinifex brand as the prime choice for serving ADF members and veterans across Australia. Whilst COVID has slowed the rollout to tap venues, the continued demand for packaged in the off-premise has skyrocketed and our brand is building an exceptionally strong following in Australia's veteran community.

Championing Australian Ingredients and Indigenous Supply Chains

Spinifex is built around our usage of a range of native Australian ingredients and botanicals in the unique flavours of our beers. Our goal is to take these ingredients to the world stage and give them the international recognition they deserve, all through key Indigenous supply chains. Spinifex has also launched the first of our non-alcoholic range.

Wide Distribution Presence

Spinifex has established a broad distribution presence across WA and nationwide. For packaged sales, we are sold in over 290 off-premise stores nationally, including BWS, Dan Murphy's Vintage Cellars, Liquor Barons, Cellarbrations and many independent Liquor stores. In total, we distribute to over 460 outlets across Australia including RSLs, pubs and restaurants. To date, we have been primarily limited by supply constraints.

Major Partnerships Established

Spinifex has built key network partnerships nationally to underpin a rapid on-premise growth strategy, and create further brand awareness for off-premise sales. These include relationships with the ADF at unit and Brigade level, The Returned and Services League, Veterans Motorcycle Club, The ALH Group, Prendiville Group and hospitality groups. Internationally, the brand has entered negotiations to be the official beer supplier to the 2023 Invictus games.

Pivotal Moment in Strategy

We have a range of growth opportunities on the horizon, both domestically and further abroad. Using the funds from this campaign, we will fit out our 24HL world class brewery and soon to be announced flagship Spinifex Ale House to expand our on-premise activity. We will also be able to grow our national distribution presence, and formally enter our key initial export markets.

Strong Export Market Opportunity

To date, Australian craft beers have had a limited presence on the broader export market. We aim to utilise our unique native botanical ingredients to champion Indigenous flavours on the world stage. We aim to replicate the extraordinary success of Fosters and truly create a globally recognised Australian brand by taking the "Taste of Australia"  to the world. We are currently establishing exports to markets in Northern Europe and South America, with discussions to increase distribution globally.

Experienced Management Team

Spinifex is led by a talented team, with both Indigenous and veteran co-founders across management. With brewing, leadership and business experience, alongside a strong social impact focus, we are well positioned for rapid growth.
What Makes Spinifex Brewing Co Different?
The craft beer, veteran community and export markets have responded positively and are inspired by the Spinifex story, as we have crafted a premium craft beer that is different, delicious, and "Doing Good with Great Beer".
Our "Taste of Australia" brand has inspired many with its story of supporting Aboriginal producers, driving engagement and adoption of the brand across WA amongst the state's premier luxury hotel chains, retail chains, small bars, clubs and liquor outlets.
In addition, our "F88'' brand has been embraced widely by RSLs, serving ADF members and veterans across Australia. Spinifex will achieve a significant milestone for our "F88"  brand if we succeed in becoming an official beer supplier for the 2023 Invictus Games, in Dusseldorf, Germany.
Beyond our commitment to Aboriginal economic advancement and support to veteran wellbeing, our Indigenous and veteran ownership and innovation through botanical fusion has allowed us to grow rapidly and develop a strong following. To prove this point, Spinifex's unique story is showcased in the Innovations Gallery of the Western Australian museum.
Our Charity Partners
The F88 Campaign is dedicated to the memory of SIG Geoffrey GREGG (Afghanistan) who sadly took his life on 23rd September 2006 because of his severe PTSD. The campaign was created to raise and direct funds to support the healing and mental wellbeing of returned service personnel. 50% of the profits from every single F88 beer sold is set aside in a trust, with a grant process established to support various military charities. 
Current charity partners include:
- Connected By (WA)
- Trek 2 Health (QLD and NT) 
- Sydney Combined Forces RFC (NSW) 
- Walk for a Veteran With PTSD (SA) 
- VETROK (VIC) 
Product Range
Spinifex has two beer brands - The Spinifex "Taste of Australia" brand and the "F88"  brand. Our "Taste of Australia" brand consists of 6 craft beers made using native ingredients sourced from Aboriginal producers. Our "F88" brand, consisting of the F88 Lager, has been established to support the veteran community, with 50% of profits being donated to veteran charities. 
Business Model
Spinifex is involved in the development, contract manufacturing, and sales and distribution of craft beer to the domestic and international markets. We have an omnichannel revenue stream, across wholesale sales in on-premise (hotels and pubs), off-premise (bottle shops), and online (third party) channels.
Beer Production
Currently, we work with third-party contract breweries to produce both of our craft beer brands. With this fundraise, we will bring this in-house with the construction of our own brewery.
Supply Chain
To craft our Taste of Australia range, we utilise native ingredients sourced from Aboriginal producers in regional WA. Our Head Brewer supervises all aspects of the fusion of botanicals into each Taste of Australia batch.  
We are working with supply chain partners to expand our supply of native botanicals. We are also exploring native botanical supply with Aboriginal producers on the East Coast of Australia.
We have established security of supply for all non botanical fusion ingredients, including a partnership with veteran-owned Diggers Rest for the supply of oats needed to produce the Spinifex Low Alcohol Lager for the "F88" range.
Distribution Network
We have a network of national distribution partners, and have entered discussions with exporters.
Current distribution partners providing coverage outside of WA include ALM nationally, Paramount in NSW, Victoria, SA and Queensland, and the Beer Cartel. Shipping is arranged through the Machship Portal. Distribution to WA metro customers is undertaken via a combination of Spinifex direct deliveries and distribution by ALM or Liquor Traders and CTI Logistics.
Spinifex is currently in the early stages of developing an export strategy. We currently have 4 export partners that provide us access to markets including Japan, South America, Northern Europe, and South East Asia. We are in discussions with a fifth to gain access to Germany.
Sales Channels
Both of our brands are currently available at c.460 wholesale outlets (both on-premise and off-premise) across Australia, as well as in third-party online outlets such as Beer Cartel. Internationally, we are trialling shipments, with plans to rollout a robust export channel.
Off-Premise (Wholesale)
We have established supply to over 290 off-premise locations nationally, through both independents and chains. These include Liquor Barons, Cellarbrations, Dan Murphy's, BWS, Vintage Cellars, BottleMart, and SipnSave.
On-Premise (Wholesale)
We are now featured at 170 venues across Australia, where we are ranged on both permanent taps and rotational taps that are shared with other craft breweries. We are currently working with these venues to ensure we grow organically within them, increasing sales per tap. These venues include hotels, high-end tourist resorts, restaurants, and bars.
For our F88 Lager, we also sell wholesale to RSL licensed venues, ADF licensed venues, and non-veteran affiliated hotels and bars. We have initiated engagements with RSL clubs including the Coburg RSL, United Services Club Newcastle, Caulfield RSL, Elizabeth RSL on the East Coast, and the recently opened ANZAC House in Perth. We are also onboard various Navy vessels and are available at the HMAS Stirling Naval Base and HMAS Kuttabul in Sydney.
Online (Wholesale)
From August 2021, our full range will be available on leading craft beer online e-commerce platforms, Hairy Dog and Beer Cartel.
Export Markets (Wholesale)
We are in the early stages of our export strategy, initially targeting 5 markets. A significant number of samples have been sent to Sweden and Peru for marketing scoping, with the intention to begin export in November 2021. Distribution partnerships have been established or are in discussion for Japan, Singapore, and Germany
Growth Strategy
At Spinifex, we have developed a robust, near-term growth plan to develop our own brewery, expand into retail sales channels with new venues, and drive wider wholesale sales. This will occur both in Australia and internationally. This funding round is a pivotal moment for us as the new brewery will both increase output and allow for greater control over our production process.
The next phase of the Spinifex growth plan, over FY22 and FY23, is focused around the following key pillars:
New Production Capacity. The establishment of the Spinifex 24HL brewery within the WA State Government Food Innovation Precinct will enable the in-house production of up to 2.4 million litres of beer per annum. It will be a milestone shift from our current contract brewing model and will achieve a 30%-40% increase in our profit margin, with the additional benefits of greater control and reliability over our production process. The Precinct will provide exposure to innovation that enables further expansion and new product development of the Spinifex range.

Permanent Tap Fixtures & Venues. The construction of the proposed Spinifex Ale House at North Beach WA will serve as the flagship venue, and spiritual home of Spinifex. This will be open to the public in March 2022. This would be joined by additional tap venues at Wildflower, Broome (opened Aug 2021); Exchange Hotel, Pinjarra (opening Oct 2022); Indigo Blues, Denham (opening Oct 2021) and at the Urban House of Brews, Sydney (opening Q3 2022). These channels provide an experience-driven, nation-wide platform to showcase the beer, foster stronger brand loyalty and appreciation. Most importantly, it would serve as a "try before you buy" contact point, educating new customers about the Spinifex story and building our brand awareness. 

New Wholesale Channels. We will continue to expand our domestic footprint across key channels such as hotels, restaurants and bars. We will endeavour to increase demand from existing off-premise and on-premise distribution channels, whilst onboarding new distributors. We will also build our online presence through third party retailers, such as Beer Cartel. This will increase access to the Spinifex brand nationally.

Export. We are looking for opportunities to build out an initial export presence, starting with Peru and Sweden (Q2 FY22). Upon increasing our production capabilities and developing strong brand recognition internationally (Q1 FY23), we will expand into bigger markets such as Japan, Germany, and Singapore. 
The Market Opportunity
The craft beer market in Australia is booming, achieving annual growth plus of 10% and is showing no signs of slowing down. It is characterised by passionate craft beer makers and home brewers, together with more discerning beer drinkers and consumers who are demanding a more distinct, flavourful and higher quality product. This has increased focus on drinking for flavour and authenticity as well as drinking local and building personal relationships with preferred brands.
While there are over 1,000 craft breweries in Australia, Spinifex sets itself apart by focusing on a distinguished segment of beer drinkers, Australia's veteran community, with the high product quality also attracting a broader fan base domestically and, in time, internationally.
At Spinifex, the focus on infusing beer with native Australian Botanicals provides a distinct taste and unique opportunity in the craft beer industry. The trend is evidence of a long term shift in consumer tastes, which is driving an expected increase in the craft beer market at a CAGR of 7% over the next five years to $1.2bn by 2025.
Why Equity Crowdfunding?
For us at Spinifex, the business has always been about our community and customers and that's why we have chosen to partner with Equitise. Spinifex maintains continuous communication with our founding shareholders. In fact, many of them have a Spinifex business card even as a small investor. The power of people is well recognised as our greatest strength. 
Our original investors are made up of family and personal connections, and we know that word of mouth has contributed to our rapid success as a brand. Spinifex has chosen crowdfunding as a way of leveraging as many people as possible to support the brand and ethos of what we are trying to achieve from right across the country. 
Spinifex has actively turned away institutional investors in favour of much smaller value investors at much greater numbers to maximise the future growth potential of the brand. We want to give our early supporters the chance to get it on the ground floor and share in any future success. These are the people that have helped us get to where we are today, and will help us continue our growth journey. 
Historical Financials
For more information please see section 2.12 of the Offer Document.
Use of Funds
For more information please see section 3.3 of the Offer Document.
Key Risks Facing the Business
For more information please see section 2.14 of the Offer Document.