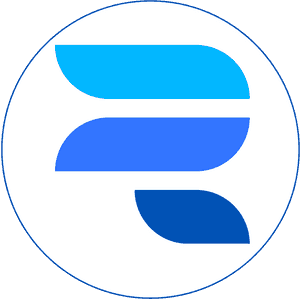 Type: Retail
Total Round Size (min): AUD$500,000
Total Round Size (max): AUD$1,500,000
Price per share: AUD$1.165
Readiitel
Fees Paid by Issuer

: 6% of funds raised

Cooling-Off Rights

: 5 working days

Minimum Parcel Size

: $1,001.9
What is Readiitel?
ReadiiTel Pty Ltd is a 100% Australian-owned telecommunications and Managed Information Technology (IT) Services company providing our clients with a fast, flexible and reliable private network, Australia-wide.  
Each and every client's business deserves the same level of care regardless of their monthly spend - simply because, in a lot of cases, their businesses succeed or fail because of Internet access and IT support. This is how and why ReadiiTel was born. 
We focus on serving the small to medium businesses who have slipped through the cracks of the larger telecommunications companies (telcos). In order to achieve this, ReadiiTel's customer service model has been designed around the ability to individualise our solutions, giving our customers genuine one-to-one care with personalised business team looking after small groups of customers to genuinely understand each customer, their needs and business.  
During covid lockdowns we also diversified into the B2C market with our ReadiiNet NBN offering. This allowed us to work with our business customers sending their employees to work from home. This grew the IT portion of the business whilst also allowing us to create a B2C arm. 
Products & Services
Internet Service Provider (ISP)

ISP activities simply comprise the provision of Internet connectivity to business clients for initial installation fees and ongoing recurring costs. ReadiiTel currently generates ISP revenue as a provider of optic fibre Internet connectivity and recently incorporated NBN Co services into our network.

Voice over IP (VoIP)

VoIP also called IP telephony, is a method and group of technologies for the delivery of voice communications and multimedia sessions over Internet Protocol (IP) networks, such as the Internet. The terms Internet telephony, broadband telephony, and broadband phone service specifically refer to the provisioning of communications services over the public Internet, rather than via the plain old telephone service.

Managed Service Provider (MSP)

ReadiItel's MSP offerings enables us to leverage existing connections and substantially increase ongoing monthly revenue by providing a higher level of service and client care than the traditional telcos. Readiitel's range of MSP offerings include (but are not limited to):

- IT Support both Remote & Onsite – Simple day-to-day IT help

- Endpoint Security – Proactively monitored anti-virus

- Remote Monitoring & Management (RMM) – Monitoring and maintenance of hardware and software in computers

- Platform as a Service (PaaS) – Cloud based servers and storage

- Security as a Service (SECaaS) – Proactive firewall management and reporting etc
Investment Highlights
Strong growth trajectory

Readiitel's customer base has increased from 40 to over 350 during the past 3 years. Sales revenue has grown 4.8x from $539k FY19 to $2.6m FY22, with sales revenue forecast to increase over 100% in FY23 to $5.5m.

Highly Profitable Business Model

Readiitel is now delivering strong, consistent profit with $555k in EBITDA achieved in FY22 on $2.6m in revenue. Profit margins will continue to increase and grow as Readiitel achieves additional scale. 

Differentiated approach to customer service

Readiitel utilizes a "pod" based customer service system to provide dedicated customer service support to clients. This approach has been a large contributor to Readiitel maintaining a customer retention rate at 99%.

End to end service delivery

Readiitel provides total control of our customers IT and Telco environments by utilising a combination of software hardware and human technology. This simplifies and consolidates companies' technology requirements.

Key Strategic Acquisitions

We are targeting strategic acquisitions across the sector that compliment our current competency and services. We have recently acquired 32 Byte which specialises in IT services to the Dental sector.

Planned ASX Listing

Following our strong operational and financial performance, Readiitel is preparing for a listing on the ASX in 2024. This pre-IPO raise provides a tremendous opportunity for incoming investors backed by our strong track record in creating shareholder value.
Growth Strategy
Readiitel truly wants to overhaul existing players and become the number one service provider nationwide. To achieve this vision, we have established key strategic tactics that will bolster our growth.
Outlined below is a small snapshot of these growth streams, for further detail please see Section 2.5.2 of the Offer Document.
IT Manager as a Service (ITMaaS)
During the Covid lockdowns, businesses had to quickly adapt to a new way of working. ReadiiTel made a pivot to supporting businesses who had employees working from home. ReadiiTel identified this trend early and ITMaaS (IT Manager as a service) was created. This has turned into a key product of ReadiiTel's and we look to market this to more businesses looking to outsource their IT leadership but without losing the day-to-day human contact provided by someone who is hired "in house".
Industry specific growth
ReadiiTel enjoyed impressive successes with the acquisition of 32 Byte, hence we would like to continue our growth into specific market verticals giving us not only industry leading technology but industry leading IT expertise.
Established sales and marketing function
ReadiiTel to date has grown sales revenue and customer numbers with a very small sales team and on a 1:1 basis which is not scalable. Funding raised will allow a larger business development structure, supported by a focused marketing strategy that will be established to learn from prior ReadiiTel successes, leveraging the advocation of existing customer's and target similar SME's in need of a growth focused technology partner.
Technology Strategy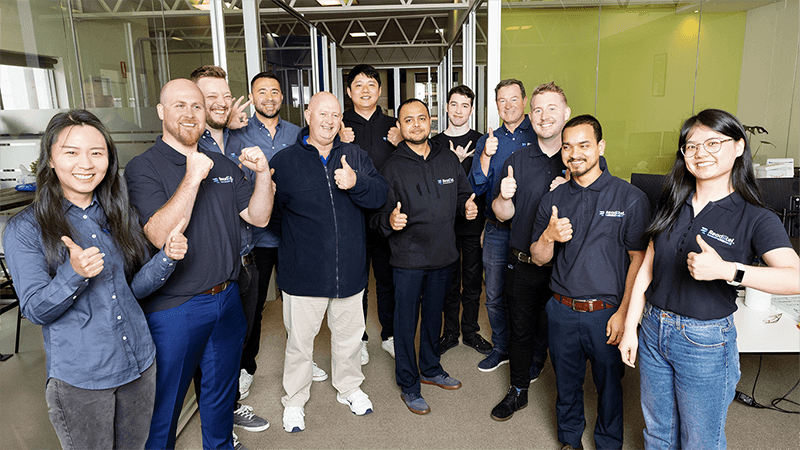 ReadiiTel's technology strategy was developed with three key criteria as a foundation. These criteria have been employed in each instance where ReadiiTel has selected an equipment or software vendor across the following areas:
- Core Network Switching and Routing Platforms
- Network Performance Monitoring System
- Customer Premise Equipment (Firewalls, Routers, LAN Switches) and Security Services
- MSP: Asset Monitoring and Management
Guiding ReadiiTel in the growth of our network and the adoption of further technologies as our focus on delivering the highest quality service at the best possible price point. This philosophy has been key in the design and deployment of our ReadiiNet NBN services – maximising customer experience whilst ensuring profitability.
Why Equity Crowdfunding?
Readiitel completed a successful Equity Crowdfund in 2019 via Equitise. Since then we have been able to grow shareholder value significantly.
However we are only just getting started.
There is tremendous opportunity ahead and we want to provide those investors that have supported us early, plus new investors, the opportunity to share in this journey.
Key Team Members
Daniel has put his Information System Degree obtained from Melbourne University to good use. He has leveraged his early career experience gained whilst working in Telstra to identify gaps in the market on how businesses could be better served. Being constrained by the rigid processes of a large organisation, Daniel decided he can 'do better', and decided to start ReadiiTel with a dream to humanise business IT. He is dedicated to helping keep Australian businesses connected and providing the service they deserve.
Daniel has over 12 years in the technology industry dealing with all level of clients from SMEs to enterprise customers. Daniel has experience working in the UK consumer telephony market before joining Telstra where he worked in consumer and business facing sales roles. Daniel helped found ReadiiTel back in 2017 and has been instrumental in growing the business through his strong customer focus and detailed knowledge of the Australian technology.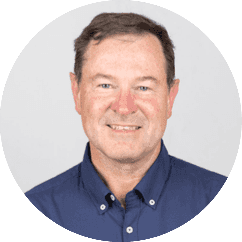 Tim is a board advisor and experienced fintech and financial services executive with over 30 years' experience working across multiple industries and geographies. Tim has a deep knowledge of business and financial management, technology and strategy for early stage businesses looking for that next level of growth.
Mile has a proven track record in IT project management, stakeholder management, driving process Improvements, problem-solving, development & delivery of technical strategy and improving operational efficiencies. Mile is a collaborative Manager who mentors with purpose and understands that strong working relationships create great teams and produce exceptional results.
Mike has over 10 years' experience within the IT industry and has led the team at 32 Byte since 2014. He has always ensured the team have the support they need, while also specialising heavily in dental technology with a keen focus on X-Ray and CBCT technologies as well as various practice management softwares such as Oasis, D4W, Core Practice and many more. With his famous Practice as a Service focus, Mike intends expanding his reach nationally within the dental sector.
Craig is an industry veteran having spent lengthy periods with Telstra, SingTel Optus and Verizon before coming to join ReadiiTel. For the past 20 years, Craig has been primarily focused on IP networking (both Public and Private) and security, working with large national and multi-national organisations. Craig has responsibilities for leading the company's technological advancement, managing vendor relationships to advising other internal departments and managing quality assurance.
Financial Information
For further detail please see Section 2.9 of the Offer Document.
Use of Funds
For further detail please see Section 3.2 of the Offer Document.
Key Risks
For further detail see Section 2.11 of the Offer Document.