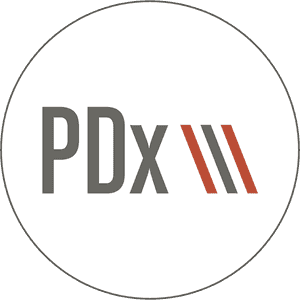 Round Max: AUD$1,000,000
Offer Live
People Diagnostix Wholesale
This offer is exclusively open to wholesale, sophisticated and accredited investors.
All investments will be held through the Equitise Nominee. The Equitise Nominee is a Bare Trust structure that holds securities on behalf of the investor. The Nominee is in place to handle administrative responsibilities on behalf of the company and to limit total shareholder numbers. Investors are entitled to the same rights as they would directly on the share register. More information can be found in the Investment Agreement, accessible at the final stage of investing.
The minimum investment for this offer is $10K. People Diagnostix is raising a target of $1,000,000 and up to an additional $1,000,000 in over-subscriptions via convertible notes as a bridge to an upcoming Series A capital raise. The notes have an 18 month term and 10% coupon, convertible to equity at a 30% discount to the next capital raise. $950K has already been committed in this round. Equitise has a limited allocation of the remaining capital. 
At maturity, if there is no raise investors will have the option to convert at a $10m pre-money valuation or redeem at face value plus coupon. If the next raise is above a $25m pre-money valuation, notes will convert at the greater discount rate of 30% or at a $25m pre-money valuation.
Valuation Cap

: $25m

Security Type

: Convertible Notes

Minimum Investment

: $10,000
Company Overview
People Diagnostix was founded in 2014 with the aim of addressing mental health in workplaces and schools. The company has two SaaS products, FlourishDx for workplaces and Flourishing at School for schools. Both platforms are focused on mental illness prevention rather than treatment. The products are data-driven and function to maximise wellbeing of employees while allowing enterprises to understand and mitigate risks to psychological health.
The platforms combine surveys and data analytics (to understand and improve conditions to support positive mental health) with education (more than three hours of video content) and self-care activities and is available via desktop/tablet or the mobile app. 
People Diagnostix provides the platforms needed to comply with legislated requirements and adopt the incoming global standard (ISO 45003: Psychological health and safety at work). With psychological health and safety purported to be elevated to the same level as physical health and safety, People Diagnostix has already raised the reputation of FlourishDx globally and now seeks to cement market leadership with significant tailwinds in 2021.
Investment Highlights
Unique and innovative solution

FlourishDx is a health and safety tool first and a wellness solution second. By helping clients apply a risk management approach to workplace stress (which is a legislated requirement in countries including Australia, UK and Canada), FlourishDx has more compelling reason for adoption compared with 'wellness' or 'resilience' platforms that are seen as a 'nice to have' and competition abounds. 

Strong traction and early interest

More than 50 schools and 3 enterprise foundational clients generated $437K through an FY20 beta year with clients including Woodside Energy and La Trobe University. The company has local and international pipeline sales of >$4m over the next 12 months at proposal/negotiation/pilot stage including BHP, Department of Education (WA), South32, énergie fitness (UK) and the NHS (UK).

Scalable SaaS solution

People Diagnostix's comprehensive software solution to mental health prevention is scalable unlike traditional services focused on face-to-face delivery. The company partners with leading health insurers, employee benefit providers and wellbeing consultancies to promote and distribute FlourishDx internationally. People Diagnostix aims to be the wholesaler of the technology and has already built in software features that enable partners to manage the sales process and onboard new clients themselves - reducing administrative burden and increasing ability to scale quickly.

Strong management and advisory team

People Diagnostix is led by exceptional directors and highly experienced executives with deep experience across healthcare, WHS management, psychology, technology and finance. The company also has a strong and well-connected Advisory Panel.

Mature technology stack and data security

Designed from the outset as an enterprise technology solution, FlourishDx is built on a solid and highly scalable Microsoft stack (.NET Core, Angular 10, Ionic, Capacitor, Azure Dev Ops) and is available via internet browsers or via the iOS/Android app. Given the target audience (large enterprise companies operating globally), People Diagnostix has also taken the mature step of becoming certified to ISO 27001:2013 for information security management systems and has also addressed GDPR requirements for European customers.

Clear validation of the business

People Diagnostix was the recipient of a share of $986K in funding from the Victorian government to deliver FlourishDx to 3,600 teachers (WorkWell Mental Health Improvement Fund). The company was also the winner of DXC Invitational ANZ for insurtech (August 2020) as the best workplace mental health technology solution to prevent psychological injuries. Additionally, Generali Employee Benefits (the largest provider of employee benefits to MNCs worldwide) chose FlourishDx as their digital mental health solution to promote to their multinational client base over any other solution in market.
How the Software Works
FlourishDx
The strength of the platform is the variety of uses. Employers can use customisable surveys to understand working conditions that affect mental health and receive suggestions to mitigate identified risks. The platform also acts to promote wellbeing, rather than purely focusing on preventing negative outcomes in order to boost productivity and workplace satisfaction.
Mental health and sleep/fatigue eLearning featuring high quality animated video (originally developed with Medibank and Rio Tinto) can be pushed to employees and monitored for completion with the built-in learning management system. Separate line manager training is also available. 
Unlimited administrators can be provided permission to access all admin functions. Line managers can be provided permissions to see survey and eLearning data restricted to their team. 
Employees can access any of the more than three hours-worth of unique video content at their own pace and unlock training certificates. They can also receive interactive training on positive mental health strategies from the integrated chat bot. Employees are encouraged to take periodic surveys and use the brief mood check in to better understand how to remain mentally healthy and optimise their wellbeing.
Flourishing at School
Flourishing at School is a light version of FlourishDx developed specifically for secondary school students. It contains the Student Flourishing survey (validated in a university-led study of 7,500 students at 15 schools), wellbeing check-in, and is integrated with the VIA Character Strength survey (via license). 
With teachers (who have a FlourishDx account) able to be provided permissions to see the survey results and wellbeing goals of students, Flourishing at School has developed into a world-leading positive pastoral care platform. 
Flourishing at School already has international sales (across UK, USA, Canada, China, Azerbaijan, Switzerland) largely through word of mouth and strength of the product and is primed for strong sales growth with dedicated sales/marketing resources to be appointed following this funding round.
Market Opportunity
The economic impact of mental illness is estimated to be US$1 trillion annually (WHO), with COVID-19 and lockdowns exacerbating the problem. Domestically, the ABS has estimated that 45% of Australians will experience a lifetime mental illness. The risk of mental illness is highest among teens and young professionals with around 25% of people aged between 16 and 34 having a 12-month mental disorder. The serious extent of the problem is illustrated in the fact that suicide is the leading cause of death for young Australians, with suicide related deaths tipped to outstrip deaths from the pandemic many times over. 
Psychological injuries are also rising in frequency and cost. SafeWork NSW identified in the four years preceding 2019 that workers compensation claims for psychological injuries increased by 53% (compared with only 3.5% for physical injuries). The average cost for a psychological injury was $85,000 versus $21,000 for physical injuries. 2019-20 was the worst year on record in the UK for work related stress, anxiety and depression with 17.8 million days lost (46% of all non-fatal work related illnesses or injuries). All of these statistics were pre-covid!
All the data points illustrate the need for mental health and wellbeing to be more acknowledged by workplaces and schools. People Diagnostix recognises the limitations of the popular reactive approach (treating mental illness), opting instead to deliver a service focused on eliminating the need for treatments in the first place. Not only does this provide a better outcome for individuals, it provides a monetary benefit to clients through increased productivity while also increasing WHS compliance and adoption of global best practice guidelines.
Revenue Model
FlourishDx and Flourishing at School are both subscription software (annual cost per user). This allows the company to have a recurring revenue model where institutions will be charged annually based on the number of users on the platform. The forecasted average revenue per user is expected to be $5 per student and $20 per employee in FY2021. This is expected to gradually increase to $6 per school student, $30 per employee and $16 for other user types (e.g. gym members/university students) in FY2022. The company expects substantial increases in the number of subscriptions in the short to medium term, and for existing customers to remain subscribers and expand roll outs in the longer term.