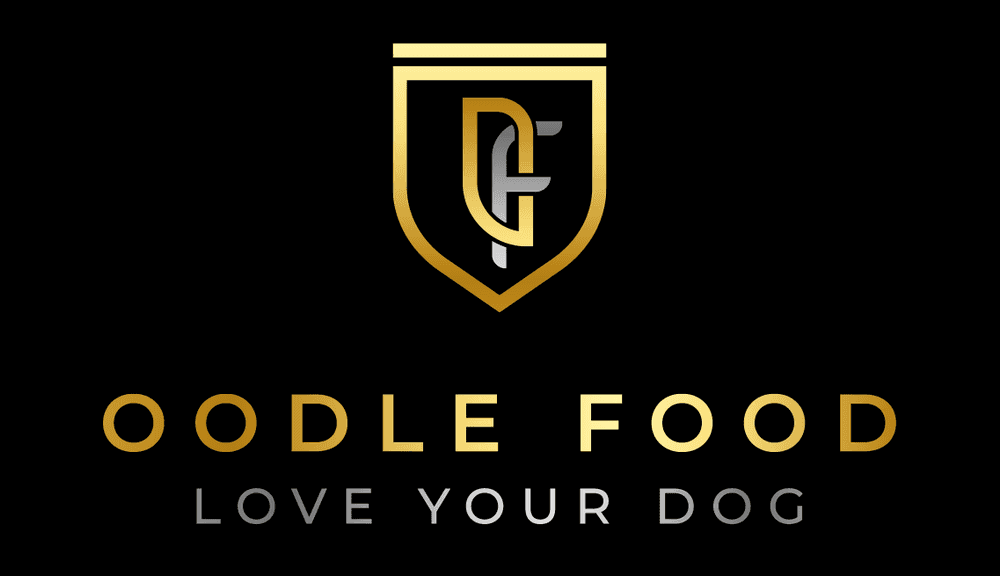 Premium pet food optimised specifically for "-oodle" breeds.
Oodle Food
The right food for your Oodle. Ensure you're providing your labra-doodle, cavoodle, groodle, schnoodle or any other Oodle with Australia's first breed-optimised, portion-controlled diet delivered straight to your door on a simple monthly subscription.
Register your interest for updates and exclusive first access to Oodle Food's investment offer.
Overview of Oodle Food
Oodle Food is a breed-optimised, portion-controlled dog food diet delivered straight to the owner's door, on a monthly subscription basis.  The business is pre-revenue and set for its first product launch in 2022. Paths to market will include direct-to-consumer online and third party sales (Amazon's Subscribe & Save).  
Oodle Food is the latest 'build to scale for sale' business of serial entrepreneur Neil Asher. Having sold his most recent business in September 2021 for AUD $4.5m, Neil is now building Oodle Food using his previous experience in building 7 multi-million dollar e-commerce businesses. Neil has built his success on his deep knowledge and research into the market sectors most-desired for acquisition by the burgeoning sector of online business aggregators. 
Online aggregators have gone from being a new sector in 2019 to raising over USD $13 billion for acquisitions in 2021 - and the sector is accelerating exponentially, with valuation multiples continuing to rise. They offer the opportunity for successful online businesses to be sold at 3 years of age or under - IF you're the right business in the right sector, rolled out the right way. This is Neil's 'wheelhouse'. With over 2,600 paid subscribers to his Aussie Online Entrepreneurs facebook group & 12.6k subscribers to his YouTube channel, Neil and his fellow Oodle Food Directors now want to give their members, and other Crowd Sourced Investors, access to a 'scaled for sale' business built live before them.
With 'teach by example' as their motivation the Directors will work without pay - for 'sweat equity' - AND the Investors will hold the majority of shareholding, with a strict $530,000 target to be raised for 70% of the equity.
Investment Highlights
Unique product backed by science

Our Oodle Food products have been researched to provide Oodle owners with the right food, the right portions, at the right time to keep their Oodle in perfect shape.

Immediate traction and profitability forecasted

Oodle's directors are experts at competing in their markets using emotionally driven online marketing campaigns & videos with the world's most adorable pets - oodles. We project to generate $500k revenue in year 1 and $700k net profit by the end of year 2.

Highly scalable with multiple expansion avenues

Our lean operation model makes us a highly scalable business with multiple growth avenues including product expansion and new market entry. Our initial market is Australia where we aim to become an acquisition target.

High customer satisfaction and strong referrals

Our products are not only backed by science, we have vast experience in rapidly driving strong customer reviews and high satisfaction rates and distributing this feedback rapidly through online sales channels to highly-targeted market audiences. We have identified within the 2700 membership of AOE, the Oodle owners as the starter market.

Australian based product

Oodle Food has in place an Australian based manufacturer, 3PL for delivery and unique packaging design. We are proudly Australian.

Stellar management team with a track record of scaling startups

Our growth is underpinned by our strong and diverse leadership team. This includes our co-founder Neil Asher and his Co-Directors Kate Ingham and Michael Oldroyd, all equipped with deep expertise in startups, marketing and business management across a range of industries.
Market Opportunity
Oodle Food operates at the intersection of two markets with significant broader opportunities: the building of 'online scale-for-fast-sale' businesses and the pet food industry. The global pet food market is expected to grow from USD $78.61 billion in 2020 to USD $111.27 billion by 2028, at a CAGR of 4.44 % during the forecast period 2021-2028, of which dog food is the largest single sector at over 37%.
Oodles are now Australia's most popular dog-breed.Their owners have disposable income (demonstrated by the fact that the average price of an Oodle puppy is between $5,000 and $8,000 dollars) and a desire to ensure their pet is properly cared for. Oodles are particular about their food and have certain dietary requirements that are best-catered for in a breed-specific formula eg: a high-rate of allergies to certain food.
In the 12 months to June 30, 2021, third-party sellers and businesses on Amazon.com Inc. have contributed significantly to it's annual revenue increase of 38%, and online rollup aggregators such as Perch and Thrasio have announced over USD$2.5billion in fundraising rounds, with more than 40 such firms emerging as a result. 
Operating at the intersection of these two growing markets, Oodle Food's product offering fills a market gap and is built by a team with deep hands-on experience in rapidly launching, scaling and exiting similar businesses.
Why Equity Crowdfunding?
Our customers are at the centre of our operations. We've chosen to raise funds through equity crowdfunding to give our subscribers and customers - our key stakeholders - a chance to participate in our growth journey and to see first-hand how online businesses can be scaled and sold in only a few years. 
We see this as an opportunity to give back to our large and loyal existing online community.