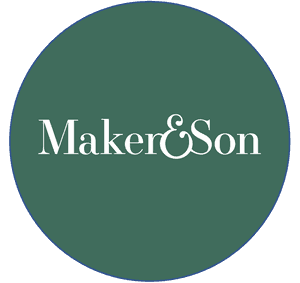 Round Max: AUD$1,790,000
Offer Live
Maker&Son - 2022
This offer is open exclusively to wholesale, sophisticated and accredited investors.
All investments will be held through the Equitise Nominee. The Equitise Nominee is a Bare Trust structure that holds securities on behalf of the investor. The Nominee is in place to handle administrative responsibilities on behalf of the company and to limit total shareholder numbers. Investors are entitled to the same rights as they would directly on the share register. More information can be found in the Investment Agreement, accessible at the final stage of investing.
Share Price

: $6.45

Pre-Money Valuation

: ~$48,758,786

FX Rate

: AUD/GBP=0.55814

Minimum Investment

: $5,005.2
Company Overview
Maker&Son is a high growth iconic British brand that is disrupting the luxury homeware market in the UK, US and Australasia.  Founders Alex and Felix launched the business in 2018 and since then, it's really grown.
Almost 3x revenue growth year on year since 2018
£24m global revenue in latest financial year
We create beautiful, sustainable products from natural materials that are hand made locally to where we sell them.
"We believe that a major opportunity exists for a global sustainable homeware brand to emerge in the next few years and that Maker&Son has the key foundations to become that brand"
Major Achievements
We're a highly scalable data driven business with an in-house marketing team who, together with our Founders, have built an emotionally engaging, authentic and well loved brand; we're super proud of what we have achieved over the past 4 years, on top of our significant revenue growth:
Average transaction value of £8,500 
Product range with proven appeal across the home
Highly engaged Instagram community with 329k followers
Loyal customer base of over 4,300 globally - we sell to customers across UK, Ireland, Australia, New Zealand and the US
Positive reputation for premium products and service with 4.97/5 average customer reviews
High profile PR in publications like the FT, Homes and Gardens, Wall Street Journal, New York Times - T-Magazine, The Australian
Backing from experienced investors including Magenta Partners LLP
Monetisation Strategy
We start by creating and distributing high-quality emotionally engaging content across social media channels.
We sell through:
Consultative sales:
Our in-house teams sell via tele-consultation and mobile showroom visits; we have almost 30 vans across the world
Our scalable model allows customers to experience our beautiful products in the comfort of their homes
About 45% of the people we visit go on to buy
Physical showrooms:
The success of our Sussex showroom has proven our ability to attract customers to rural locations where rent and costs are low
The average conversion rate of our Sussex showroom is over 50%
Direct:
Customers also buy directly from our website which positively impacts our margin
Our goal is to reach over 15% turnover from direct sales globally during FY 22/23
Business Strategy
Maker&Son has grown significantly, especially in FY22 and the company has recognised that the pace of growth has resulted in opportunities to improve efficiencies. As a result of recent geo-political and inflation dynamics, we produced a revised business plan to allow us to properly prepare for our next stage of growth over the next three years.
This involves:
1. Slowing down the pace of growth in 2023
2. Raising funds
3. Consolidating our infrastructure
4. Optimising our operational efficiency
5. Reducing our headcount by approximately 10% in the UK
6. Moving to group profitability via margin improvement
We anticipate accelerating growth from 2024 onwards.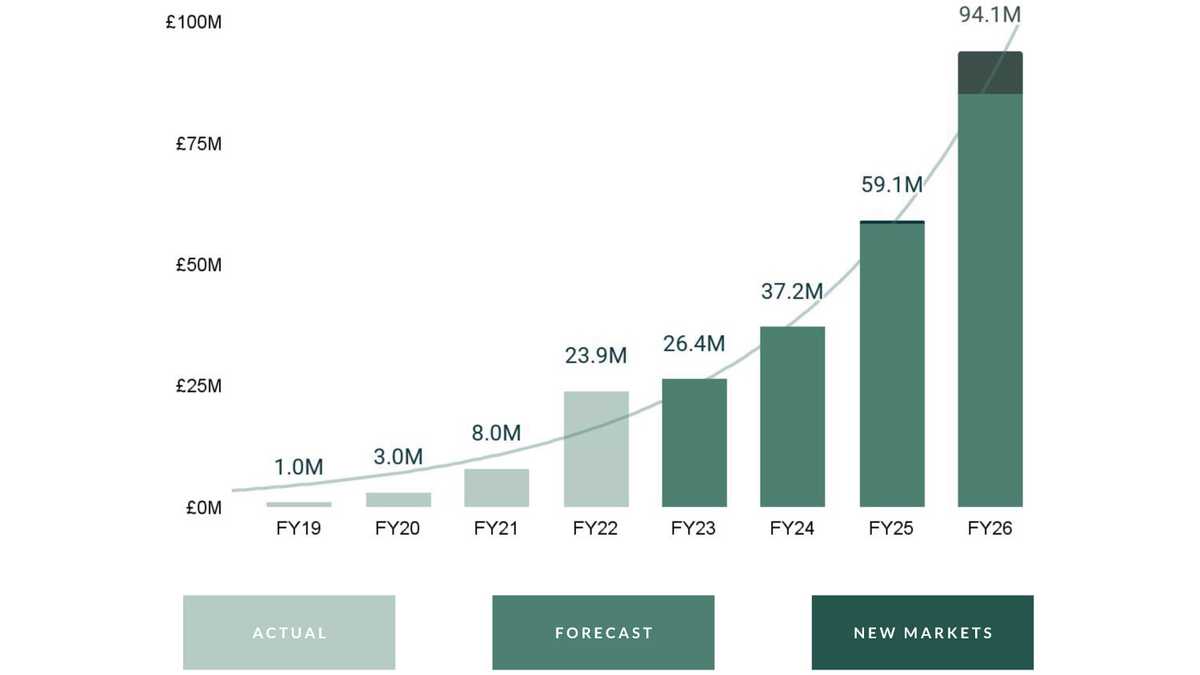 "Some cult sofas have been around for decades and others are modern icons (like the Maker & Son sofas that have captured our attention with their slow-mo leaping videos and promise of being "the world's most comfortable sofas"), but these are the pieces that are worth investing in now as they'll hold their value, and they make as much of a decorative statement in a room as a fabulous piece of art"