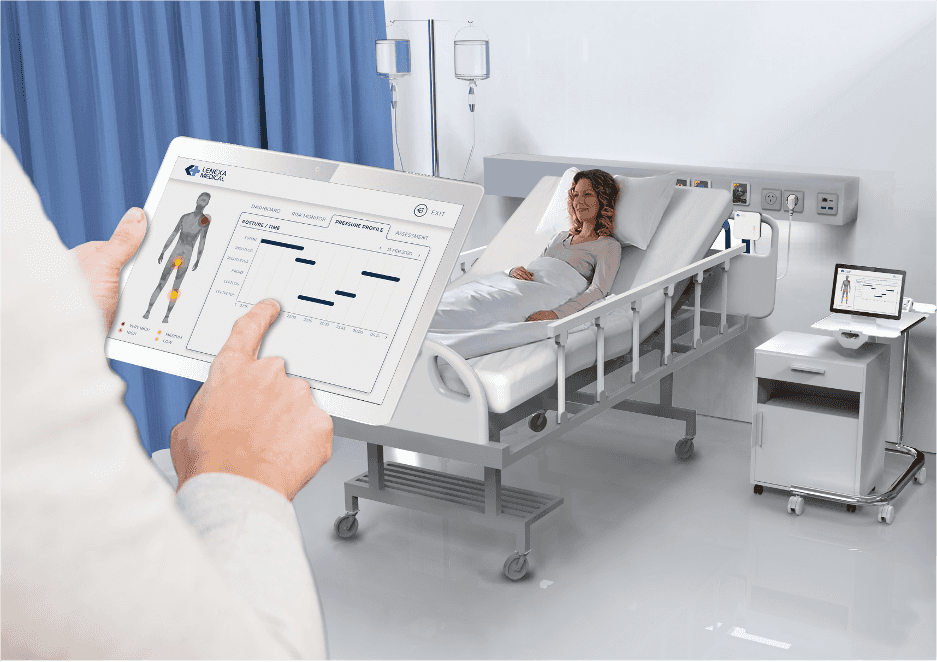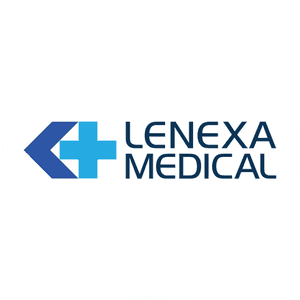 Round Max: AUD$500,000
Offer Live
Lenexa Medical Wholesale
This offer is exclusively open to wholesale, sophisticated and accredited investors.
All investments will be held through the Equitise Nominee. The Equitise Nominee is a Bare Trust structure that holds securities on behalf of the investor. The Nominee is in place to handle administrative responsibilities on behalf of the company and to limit total shareholder numbers. Investors are entitled to the same rights as they would directly on the share register. More information can be found in the Investment Agreement, accessible at the final stage of investing.
The minimum investment for this offer is $5K. Lenexa Medical has a limited allocation of $75K remaining via this SAFE note round as a bridge to an upcoming Series A. The company has already raised over $430K in this round through SAFE notes and grant funding. To date, Lenexa Medical has raised close to $1.5m across several rounds, including repeat investment from Artesian Venture Capital and Angel investors.
Security Type

: SAFE note

Minimum Investment

: $5K
Company Overview
Lenexa Medical Pty Ltd was established with the aim of providing superior care for patients at risk of pressure injuries (PI). The company is currently developing a portfolio of medical technologies aimed at transforming the standard of care for pressure injury management and patient monitoring. Pressure injuries, despite being easily avoidable, are a significant problem in acute health care, long term health care and aged care. Patients who have cardiovascular and respiratory illnesses are at increased risk of developing PI that can lead to a 5x higher mortality rate than patients without PI. 
Lenexa is developing an integrated hardware and software driven solution that collects and interprets data using a proprietary machine learning algorithm to provide more effective patient care. The company's patented solution, the Lenexa Smart Sheet, is a cost-effective way to identify the patients at risk of PI. The Smart Sheet is a continuous patient management system that monitors PI risk in real time and provides relevant data and recommendations to health care providers.
Competitors in this area are focused on developing treatments for PI, or are non-specific alarm-based systems requiring manual input. This presents Lenexa Medical with a strategic opportunity to develop a medical device focused on the prevention of PI rather than a cure.
Investment Highlights
Exciting upcoming milestones

Lenexa was recently invited to collaborate in the R&D labs of one of the world's largest medical technology and hospital bed manufacturers, based in the USA. The company is also set to commence clinical trials presently in major Victorian hospitals. It is planning to launch its first product to the Australian market in 6-12 months.

Strong traction and early interest

Lenexa has received significant interest from a range of metropolitan and regional Victorian hospitals to trial the Smart Sheet technology. The company has already secured an in-principle agreement to supply 500 units to a leading US distributor of hospital beds. Lenexa has raised $2m in grant and seed funding to date and is backed by Artesian Venture Capital and numerous Angel investors.

Innovation recognised

In addition to significant early interest for trials and orders, Lenexa has been chosen as one of Australia's 41 most exciting companies at the Australia Technologies Competition. This recognition further validates the unique and innovative work the company is undertaking.

Unique product and value proposition

The Lenexa Smart Sheet is a first mover in its category. Lenexa's software is able to identify potential PI before symptoms arise reducing the need for treatments or prolonged monitoring. This differs from the majority of existing products which are aimed at treating PI rather than prevention.

Strong technology and IP

Prototypes and software testing have been completed, and the company is currently undertaking user acceptance testing prior to clinical trials. A number of major Victorian hospitals have expressed interest in trialling the completed product and the company has received Ethics approval for the initial trial.

Strong team, board and advisors

Lenexa is led by an exceptionally talented and capable team of founders with deep experience across healthcare, engineering, business consulting and clinical research experience. The company also has a well-connected Board of Directors and Advisory Panel.

Regulatory pathway identified

Lenexa believes that there is a favourable regulatory environment which will drive adoption. Since the product is classified as a low-risk device, the company believes FDA approval will be granted by the end of 2021 followed by TGA and CE approval in 2022.

Large addressable market 

The addressable market includes both health care and aged care. The health care market will be targeted first with an addressable market value of $51 billion. The aged care addressable market is even greater with the US homecare market expected to reach US$225 billion by 2024 representing a CAGR of 10%. There is also an estimated health aide shortage of 446,000 validating the need for auto risk detection provided by the Smart Sheet. Preventable PI complications cost over $2 billion in Australia each year.
How the Smart Sheet works
The Smart Sheet comes secured on the mattresses of patients similar to a regular mattress cover. It is essentially indistinguishable from a regular mattress cover. A monitoring hub is connected to the Smart Sheet and placed beside the bed. Once turned on, the smart sheet begins to collect patient data and processes through Lenexa's machine learning algorithms. The analysed data is presented on the tablet to show the patient's risk factors, their positioning history, and likelihood of developing PI, including which part of the patient's body is most susceptible to injury. 
"We're [currently] just relying on our eyes … and if the light's bad you miss it."
Market Opportunity 
Lenexa aims to deploy its technology globally in the US, UK and Australia, with a total addressable market of $51 billion for health care. In the US, the treatment costs for PI are estimated to exceed US$26.8 billion, giving Lenexa a substantial serviceable addressable market. Locally, preventable PI complications cost over $2 billion every year.
If successful, Lenexa will target the aged care market in the same markets. Aged care presents an even more lucrative market where the federal budget in Australia for aged care exceeded $18 billion, or $65,000 per person, in 2016. Research has also shown that the prevalence of PI in long-term health care has been reported between 9-31%, indicating the need for an affordable and effective method of identifying PI before the onset of symptoms.
Revenue Model
Lenexa's revenue model will comprise two components that will independently generate revenues. The company operates both a hardware and SaaS model, providing strong upfront cash flows bolstered by ongoing recurring revenue.
Smart sheet sensor (hardware)
Software system and annual SaaS data subscription model
This diversified revenue model will allow Lenexa to avoid cyclicality of hardware sales and create a sticky ongoing revenue stream for long-term clients.