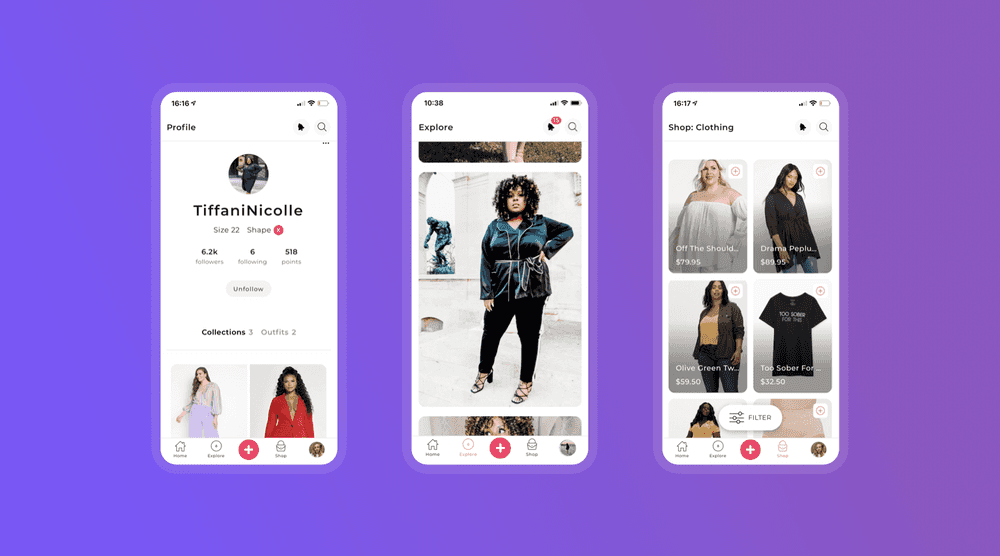 Round Max: AUD$220,000
Offer Live
Insyze
This offer is exclusively open to wholesale, sophisticated and accredited investors.
All investments will be held through the Equitise Nominee. The Equitise Nominee is a Bare Trust structure that holds securities on behalf of the investor. The Nominee is in place to handle administrative responsibilities on behalf of the company and to limit total shareholder numbers. Investors are entitled to the same rights as they would directly on the share register. More information can be found in the Investment Agreement, accessible at the final stage of investing.
Security Type

: Equity

Minimum Investment

: $10,000

Pre-Money Valuation

: $1,600,000
Company Overview
Insyze is a cross-platform digital home for the plus size fashion market.
There is a growing demand from plus-size women to have more clothing options and specifically cater for their size and body shape.
Insyze has aggregated third party products, plus size fashion editorial, a personalised style feed and a plus size social community.
The business generates revenues from third party commissions, advertising campaigns and the scope to develop our own plus size brand.
The business is initially targeting the US plus size market ($9.8bn market value), with Australia thereafter ($1.1bn)
Investment Highlights
Underserved Market Opportunity

70% of women in the US are plus size, but only 20% of apparel is made in plus sizes. Insyze's research indicates that plus size women are highly dissatisfied with how they currently shop online.

Traction Since Launch

Since Launch in only July 2020, Insyze has 17k signups, 7k active users globally. It is revenue generating and hitting $4m revenue in Year 2. This approach of building a community around a concept promotes strong retention rates and brand loyalty.

Data-Driven Fashion Tech

Use advanced data analytics and algorithm to inform product development decisions and increased returns and retention rate.

This has allowed the launch of a complementary owned brand which is designed in Australia (Dani Marie).

Strong Brand Equity

Inzye has a loyal and engaged social following with 11k instagram followers. Plans going forward include building an enhanced social community and connection features (e.g. chats, video uploads, polls etc)

High Calibre Management Team & Board

Led by Sylvie Wilson (Managing Director), husband James Wilson (Tech Lead) and sibling Danielle Hall (Content Coordinator), the team has ample experience across digital marketing, tech development and content creation.

The Board includes senior management and founders from the Iconic, True Global and Soul Fresh.

Join PE Investors

Insyze is backed by the founder of True Global, the leading consumer-focused Private Equity firm based in London.

Impressive Exits in the Sector

Fashion tech and ecommerce has seen some recent high profile raises ( for example Lyst, Farfetch etc.).

In the plus size and community-led space, there have been some impressive M&A exit (e.g. Eloquii - 4 yr old plus size start-up acquired by Walmart for $100m).