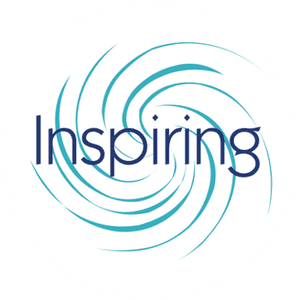 Type: Retail
Total Round Size (min): AUD$500,000
Total Round Size (max): AUD$2,000,000
Price per share: AUD$5.6
Inspiring
Inspiring is now accepting investments.
Fees paid by issuer:

: 6% of funds raised

Cooling-Off Rights

: 5 working days

Minimum Parcel Size

: $252
What Is Inspiring?
Inspiring is an innovative medical device company developing the next generation of inhaled drug delivery technology for treatment of respiratory diseases such as asthma. Developed by world-renowned paediatric respiratory clinician Prof. Barry Clements, and in collaboration with scientists at Australia's Telethon Kids Research Institute and the Wal-yan Respiratory Research Centre, Inspiring has developed the first significant improvement in inhalation technology for the average user in 5 decades – the Universal Spacer System (USS).
The USS is a revolutionary spacer system.
The system resolves the issues limiting the existing spacer technology used with metered dose inhalers (MDIs or puffers) and provides a novel, collapsible, reservoir (spacer) capacity for all three inhalation drug delivery systems for the first time - MDIs, nebulisers and dry powder inhalers (DPIs).
The USS' simple, low-tech design will change the way inhaled drugs are delivered to the lungs, improving the lives of millions of people world-wide.
Pre-clinical and clinical proof-of-concept testing has shown Inspiring's USS significantly outperforms current devices in all three delivery platforms in terms of efficiency (drug delivered to the lungs) and ease-of-use.
With international patent protection for each of the MDI, DPI, and nebuliser spacers in place, the company is well-positioned to commercialise this technology.
Investment Highlights
Revolutionary Product in an Underserved Market

With limited technological development over the past five decades, the USS offers potential benefits to the more than 600 million asthma and COPD sufferers where the device market servicing these sufferers is worth USD36 billion1 . It also has potential applications to millions more who use nebulisers and DPI devices to treat other chronic respiratory diseases such as cystic fibrosis, non-CF bronchiectasis, and infections such as tuberculosis and COVID-19.

State-of-the-Art, Proof-of-Concept Technology Protected by Patents

Inspiring has separate patents covering each of the three applications of the technology – MDI patent protection in eight international jurisdictions and nebuliser and DPI in nine, including the largest markets of Europe, China and the US. An additional patent will be lodged for Inspiring's COVID therapeutic delivered with the USS-Neb.

Strong Interest from Major International Manufacturers, Respiratory Device, and Pharmaceutical Companies

Initial discussions underway with several international and national medical device companies who have shown keen interest with respect to commercialisation of the Company's technology.

Potential Application in COVID Therapies

Significant interest in the application of the USS device for use with inhaled COVID therapies. A Phase One clinical trial using the USS-Neb with a novel inhaled COVID-19 treatment is planned to commence shortly.

Highly Experienced Management Team

Strong Board of Directors and management, with world leading clinical and scientific advisors.
MDIs, DPIs & Nebulisers and their Existing Problems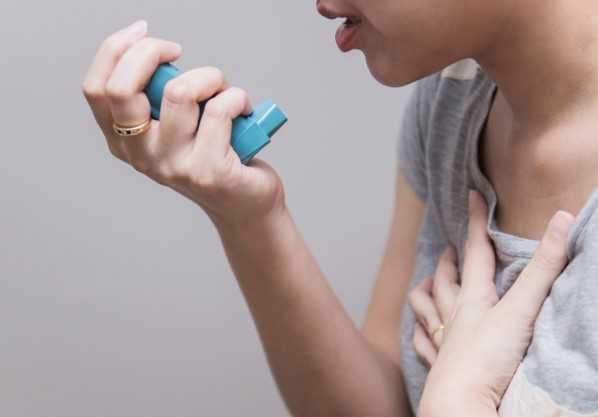 Inhaled medications can be delivered in three ways - an MDI (puffer) producing a spray of aerosol drug, a nebuliser using a flow of air to produce a mist, and a DPI where powder containing the drug is inhaled from a pierced capsule within the device.
in over 90% of users of each device, the average percentage of dose delivered to the lung,  is poor - 10% (MDI), 10-15% (DPI), to 10% (standard nebuliser) as confirmed in a number of research papers. This inefficiency impacts on patient outcomes and imposes a huge economic burden on society.
For the MDI, drug-delivery efficiency may be increased by up to 30% by attaching a spacer. However, despite spacers being universally recommended by healthcare professionals they are rigid plastic cumbersome devices which are unpopular, with only 50% of MDI users purchasing a spacer and only 10% using them regularly.
With the increasing incidence of respiratory diseases with population growth, especially in the elderly, there is an increasing need for improved inhalation therapy. Inspiring's USS has the potential to change the way inhaled treatment is delivered and to completely revolutionise the inhalation devices industry for the benefit of millions world-wide.
How the Universal Spacer System (USS) Addresses These Challenges
Paediatric respiratory clinician Prof. Clements, with over 40 years of respiratory clinical practice experience, knew there had to be a better way to treat his patients requiring inhaled therapy. The devastating consequences of children having asthma attacks and not being able to get enough of the drug into their lungs to relieve symptoms, are terrifying for both the patient and loved ones looking on. Since conceiving the concept, Prof. Clements has spent the past four years designing, developing, and testing a novel collapsible, closed-circuit reservoir (spacer) system that is simple, easy to use, compact, lightweight, and significantly improves ease-of-use and delivery efficiency of inhaled drugs to the lungs in all three delivery platforms. The outcome is Inspiring's Universal Spacer System.
The USS is a patent-protected solution to inefficient and outdated treatment technology which has driven prescriber and user dis-satisfaction at an all-time high. Restoring user confidence in their inhaled medication and delivery system, will lead to increased uptake of spacers, improved patient outcomes and reduced cost, while at the same time, represents a significant commercial opportunity.
Commercialisation Plan
With three types of inhaled drug delivery systems, the Company's first objective is to commercialise the USS MDI spacer through a licensing or acquisition of the technology. This development and commercialisation path, as well as the market conditions, are clear and well established and the projected time to market could reasonably be achieved in 2 to 3 years from the start of the program.
The COVID-19 pandemic has created significant opportunities in the inhaled delivery of new therapeutics and vaccines with demand for an efficient and safe Nebuliser delivery system. Inspiring has had a number of enquiries from pharmaceutical companies interested in using the USS nebuliser system for delivery of their inhaled product. In addition, Inspiring is about to start (November 2020) a Phase-one clinical trial with a novel inhaled COVID-19 treatment delivered using the USS Nebuliser prototype. These opportunities could lead to co-development of the USS nebuliser system in parallel with the USS MDI spacer resulting in two potential revenue streams, with a third product, the DPI variant of the device, still to be commercialised.
The pathway for each device, starting with the MDI spacer, has been carefully mapped with the development and manufacture of clinically suitable prototypes, running clinical trials, and gaining regulatory approval.
Gaining regulatory approval is a key exit milestone for medical device technologies, and achieving this milestone provides the Company with the option to either sell or license the MDI technology to a medical device company. The proceeds from the commercialisation of the MDI device will allow the Company to complete the development and commercialisation of the Nebuliser and DPI variants of the device without the need for a further capital raise in the future.
The Company having three separate products for commercialisation increases the potential for return of investment while simultaneously improving the lives of millions of people globally.
Business Strategy
Inspiring's strategy is to provide a drug-inhalation system that significantly improves the delivery of inhaled drugs to the lungs, meets the functional and experiential needs of respiratory disease sufferers, and is affordable. The key component of the Company's business strategy is the commercialisation of the product, whether through licencing arrangements or an acquisition.
Typically, a small medical device company would not seek to establish a sales, marketing and distribution network by itself due to the capital-intensive nature to get this up and running in global markets. This would require an on the ground distribution network, dedicated sales representatives, warehousing and logistics. Broadly speaking, there are two revenue model options for monetising the USS which are very common for a small medical device company:
 Acquisition - Acquisition would include sale of all the assets held by the MDI subsidiary company, including IP (MDI exclusive IP and non-exclusive license to the USS base IP). A "tech transfer" follows the acquisition, involving the transfer of all relevant technical documentation, software and hardware; or

Licencing arrangement – Retain ownership of USS IP and licence it to a pharmaceutical / manufacturing company for them to monetise. Inspiring would receive revenue under the licencing agreement which typically would include an upfront fee, milestone payments and ongoing royalties.

The primary goal of Inspiring's preferred commercialisation pathway is to seek an acquirer of the USS-MDI company. While the USS-Neb and USS-DPI are also potential acquisition targets, a co-development drug-device commercial path is a highly attractive alternative - at least initially. The aim would be first to establish the products and then licence them to the relevant companies. Entering a licencing agreement with a manufacturer/distributer would avoid this yet still provide revenue until an acquisition opportunity arises.
Around 1 in 3 med-tech acquisitions occur while a company is still pre-revenue. To achieve an attractive pre-revenue acquisition, the seller should have evidence of adequate technical performance to regulatory standards, documented willingness to adopt the product by key opinion leaders (using avenues such as public lectures and articles in reputable medical journals), and a sound economic value proposition
This licencing agreement can be achieved through engaging third-party medical device companies throughout the development of the clinical prototype and tooling manufacture to generate interest in the USS technology. Four international companies have already expressed interest in discussing this arrangement and we anticipate that a deal of this nature can be achieved within two years of receiving FDA clearance - a typical primary milestone to trigger acquisition/licensing.
Regulatory Overview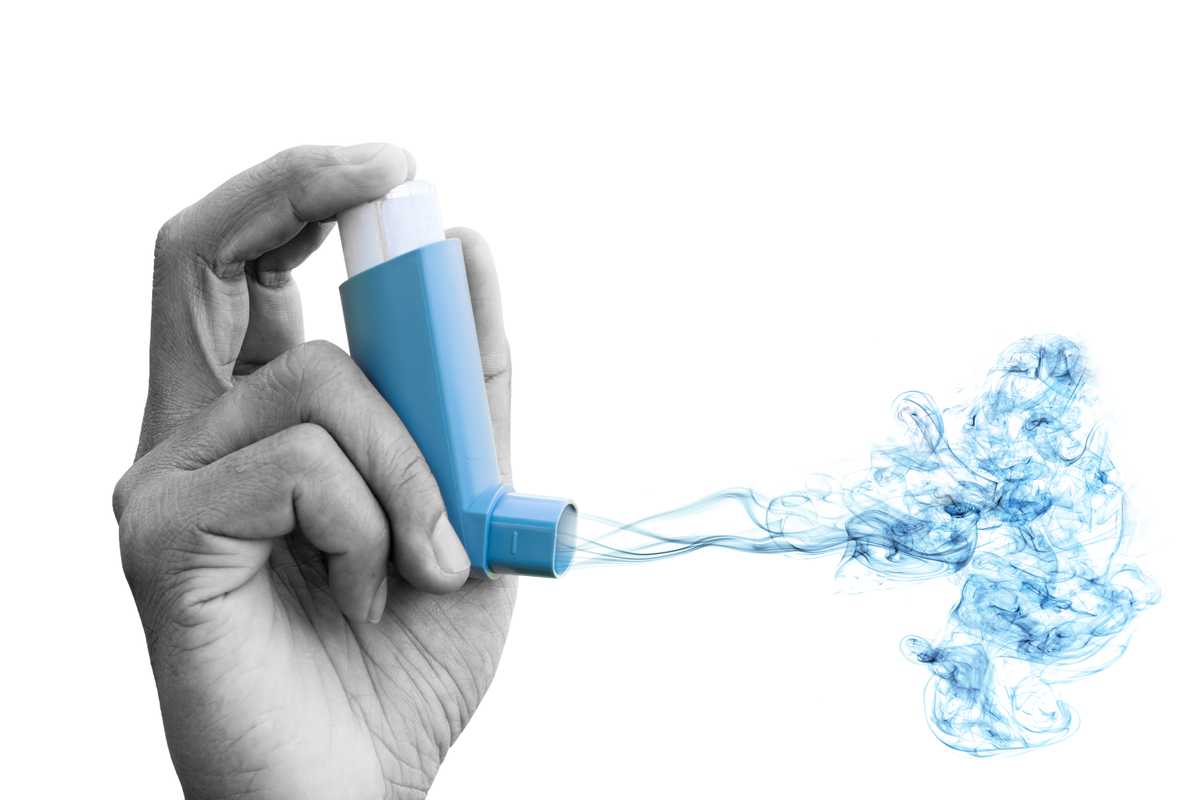 Inspiring will follow the standard route for approval of the MDI spacer device in the first instance through:
Therapeutic Goods Administration (TGA) in Australia;
Food & Drug Administration (FDA) in the USA; and
European Medicines Agency Approval in Europe.
Inspiring engaged the professional services of an international regulatory consultant to develop a report which provides a roadmap for approval with FDA and EMA with a path for the TGA to follow. The report foresees no obstacles for the standard approval along the 510(k) predicate device path for the MDI spacer.
FDA state approval applications are assessed within 90 days, therefore the timeframes to achieve regulatory approval for under the 510(k), but the overall time from submission to clearance may be longer.
Team
Dr Dallimore has more than 19 years' experience in research and management consulting, working with a range of large and small medical technology companies advising commercialisation strategies and funding, having previously worked with PwC, EY and most recently KPMG where she led the Australian firm's national Research Engagement & Commercialisation team. Dr Dallimore has a PhD in Neuroscience and an MBA in Technology.
Professor Clements has 35 years of respiratory clinical and research experience including previous device inventions and early phase drug development, including as the founder of Respirion Pharmaceuticals, which recently raised AU$24M in Australia. He is an experienced and well-respected clinical respiratory physician with many peer review presentations and publications and has membership with national and international respiratory, cystic fibrosis and inhalation aerosol and drug delivery societies.
Why Equity Crowdfunding
Inspiring has decided to go down the path of equity crowdfunding to complete its capital raise owing to the consumer-based benefits provided by its technology. The company has innovated a potentially life-changing product targeted to a market of real, everyday people.
Inspiring believes that the same people who might use and benefit from its product should also have the chance to invest and share in any potential success. It is also building an engaged network of stakeholders and partners that may strategically aid the company in its growth and future development.