 Type: Retail and Wholesale
Total Round Size (min): NZ$500,000
Total Round Size (max): NZ$3,000,000
Price per share: NZD$1.3
Huckleberry
More than just a grocery store, Huckleberry is a close community of individuals united by their passion for organic, healthy, and sustainable products.
Fees Paid by Issuer

: 6% of funds raised

Minimum Parcel Size

: $500

Issuer

: Huckleberry 2021 Limited

Security

: Ordinary Shares
Equitise Nominees Limited (The Nominee)
The Nominee is a Bare Trust structure that holds securities on behalf of the investor. The Nominee is in place to handle administrative responsibilities on behalf of the company and to limit total shareholder numbers. Investors are entitled to the same rights as they would directly on the share register. More information can be found in the Investment Agreement, accessible at the final stage of investing and page 42 of the Huckleberry Information Memorandum. Any investment of NZ$100,000 or more will not be held under the Nominee.
Oversubscriptions
In the event of excess demand, Huckleberry retains the right to raise more than NZ $3 Million.
What is Huckleberry?
Huckleberry is a leading New Zealand organic grocer, with a focus on wellness and sustainability. They've been dedicated to providing the best local, organic produce, sustainable meat and fish, and grocery staples for over 30 years.
Traditionally a brick and mortar retail operation, Huckleberry's multiple locations to date are spread across the Auckland area. 
Huckleberry is more than a grocery store - the brand represents a close community of individuals united by our passion for organic, healthy, and sustainable products. Their commitment to ethical sourcing, environmental responsibility, and promoting healthy living is at the company's core, fostering a unique and trusted shopping experience.
Since 2022, new owners Mathew Hughes and Darren Guo (2121 Group) have been dedicated to addressing several problems, including the lack of access to healthy and affordable organic food in our communities, the high cost of organic and natural products, the negative impact of conventional farming practices, harmful packaging and overproduction on the environment.   
The new management team has immediately impacted the financial health and growth outlook of the business. In securing the first ever wholesale deal with Woolworths New Zealand, they provide access to a greater product range, at better prices, at a time when Kiwi households are facing significant (+8% in 2022 alone) increases in the cost of living.
With a focus on a seamless shopping experience across all channels , Huckleberry has a comprehensive strategy in place to grow their footprint across New Zealand and the globe.
Huckleberry first opened in Auckland in the 1990s and has been a pioneer in promoting natural and organic products in New Zealand. Their values and beliefs have remained unchanged for over 30 years, and they continue to innovate and lead the way towards a better food future in Aotearoa.  Now, at this pivotal point in their growth journey, Huckleberry's ownership and management team are excited to share ownership of the brand with their community. Funds raised will support their expansion plans, investing in technology platforms, accelerate marketing initiatives, and ensure the necessary working capital to develop product range, people, and superior operations.
"The staff at Huckleberry are fabulous, it's always a pleasure to see Marisha and Agnes. Always friendly and helpful."
Investment Highlights
Iconic Brand Built over 30 Years

Huckleberry first opened in Auckland in the 1990s and has been a pioneer in promoting natural and organic products in New Zealand. The firm's values and beliefs have remained unchanged for over 30 years, and Huckleberry continues to innovate and lead the way towards a better food future in Aotearoa. 

As a well-established brand with a loyal customer base, Huckleberry boasts over 98,000 active customers, with a high repeat purchase rate of 64%, indicating stable customer satisfaction and loyalty. Online and social media presence is growing, with 34,000 followers, including 15,000 on Instagram, and a large email database of 52,000 subscribers. This gives us an effective and efficient way to reach and engage customers.

Thriving Industry with Strong Growth

New Zealand is in the grips of a cost of living crisis. To add insult to injury, a 2022 Commerce Commission review of the grocery industry highlighted a lack of competition, driving adverse outcomes for Kiwi consumers. As a result, the New Zealand government committed to a raft of initiatives to support greater competition in the space, to support the 1.8m Kiwi households who are at the heart of a $25b market and growing.

Cost aside, Huckleberry are aiming to solve a number of problems related to consumer health, including the lack of access to affordable organic food, the high cost of organic and natural products, and the negative impact of conventional farming practices, harmful packaging and overproduction on the environment.

Innovator in a Sector Ripe for Disruption

With government support for increased competition in grocery, there is an opportunity for an innovator with a fresh approach to take share. Huckleberry is in competition with niche retailers offering a differentiated, wellness-focused product range. As many as 81% of New Zealanders reported purchasing organic products at least fortnightly in 2020 as they sought more natural, healthier produce free from residues and sprays. With incumbents in the sector slow to adopt digital channels, Huckleberry aims to take share via a cohesive, omnichannel strategy leveraging a superior in store experience to drive repeat online purchasing activity.

Strong Early Performance Metrics

After acquiring the business in FY22, 2121 Group have had demonstrable success in bringing a beloved Kiwi brand into the modern age. Through a digital transformation, margin optimisation and a new operating model, the management team have successfully turned around the business from losing ~$120k/mth to being EBITDA positive in December 2022. In addition, the team was able to secure the first ever wholesale supply agreement with Woolworths New Zealand.

Having laid a strong foundation, Huckleberry forecast that their cohesive new strategy could drive revenue growth to $20m (and positive NPAT) by FY25 and beyond.

Multiple Levers for Growth

Huckleberry's strategic focus areas - developing a winning omnichannel customer experience and deep supply chain capabilities - are key to the growth forecasts. With NZ online grocery sales set to exceed brick and mortar by 2029, Huckleberry will aim to grow online sales to 57% of group revenue by FY27 to take advantage of this structural shift.

Expanding their direct relationships with growers and suppliers will allow them to directly impact local businesses, bring more value to customers and optimise their margin structure, as well as offer a range of quality products under the Huckleberry brand. Leveraging these new products, there is an opportunity to expand the Huckleberry footprint by exporting high-quality New Zealand products to new markets across the US, South East Asia and Australia.

Huckleberry's growth strategy is centred around an aspirational 5-year exit target via IPO or acquisition. Amazon's acquisition of Whole Foods for USD $13.7b and Apollo Global Management's acquisition of Fresh Market for USD $1.4b are examples of the type of exits that have been achieved in the space.

Experienced and Accomplished Management Team

Huckleberry is currently wholly owned and operated by the 2121 Group, led by experienced operators Mathew Hughes and Darren Guo. Mat was the co-founder of a leading Kiwi retail fit out business, while Darren, Huckleberry CEO, has a proven track record in implementing new technologies and digital transformation strategies.
"I began shopping at the very first West organic store in Glen Eden many years ago. I find the New Lynn Huckleberrys' store epitomises what the organic retail experience is. This was my experience of organic/health food shops in California back in the 1970's."
Achievements to Date
Reaffirmation of Mission and Strategy
Since the acquisition of Huckleberry in early 2022, the leadership team has been committed to the company's mission and strategy to prioritise sustainability, wellness, and creating better food options for New Zealanders and abroad.
Building a High-Performance Management Team
The new leadership team has also made significant progress in rebuilding an experienced and committed management team. They have brought on board professionals with extensive experience in their respective fields, including a Head of Operations, CFO, and an Organic Lead. This has resulted in strengthened capabilities across the company which has allowed Huckleberry to drive growth.
Operational Recalibration
Huckleberry has prioritised optimising operations to ensure that the business is running as efficiently as possible. This has included streamlining processes, investing in new technology, and improving supply chain management. These efforts have resulted in improved margins and better inventory management.
Comprehensive Rebranding
A key milestone achieved by the company is the comprehensive rebranding effort, which has helped to refresh the company's image. The new branding has been well-received by customers and will help to attract a younger, more diverse customer base.
Category Development
Over the last 12 months, Huckleberry has increased its product offering, stocking a wider range of food from small, local and multinational producers. The company's target product range aims to provide a competitive selection of products that allows customers to complete a full grocery shop while trusting that Huckleberry has vetted the product for health, wellness, and ethical considerations. Management has also taken societal issues such as the cost of living crisis into consideration, working with key product suppliers to lower prices offered to Kiwis across Huckleberry's core fruit/ vegetable and pantry staples range.
Exclusive Supply Agreements
In response to the cost of living crisis and Commerce Commission pressures, Huckleberry recently signed NZ's first independent supply agreement with Woolworths (Countdown), the country's largest grocery chain. This strategic initiative showcases the credibility and expertise of Huckleberry's management team and demonstrates their ability to navigate the challenging retail landscape to provide the best customer outcomes. The partnership is expected to bring significant benefits to Huckleberry customers and the firm's financial performance by increasing the range of products previously inaccessible due to price points, logistics, and minimum order quantities. This agreement marks a significant step towards achieving their growth plans for the next fiscal year. Additionally, Huckleberry is in the process of exploring and formalising a wholesale purchasing agreement with Foodstuffs North Island.
"Stockist of Vegan cheese so our daughter can partake in the cheese & cracker board on Xmas day. Brilliant! Shop Assistant was efficient & friendly, with a lovely genuine smile, which added to the experience."
Growth Strategy
With a strong reputation, a clear and focused growth strategy, and significant revenue uplift projected in the next three years, Huckleberry is well-positioned to capitalise on the growing demand for healthy and sustainable groceries.
For more information, see pages 17-21 of the IM.
Why Equity Crowdfunding?
The Huckleberry brand has had a place in the hearts and minds of sustainably focused Kiwi consumers for the last 30 years.  As initiatives like Huckleberry Market Days, Artisan Discovery Program and the Huckleberry Collective Program attest, community is at the heart of everything they do.
The decision to raise capital via Equity Crowdfunding was an extension of this, in order to give their community an opportunity to be a part of their journey.
Don't miss the opportunity to become a part-owner in Huckleberry!
Key Team Members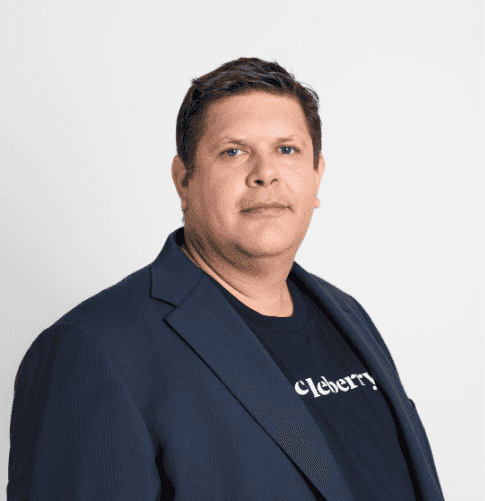 Mat Hughes is a serial entrepreneur who has extensive experience running, investing in and exiting several start-ups. He is the current managing director of a prominent construction firm and has won The America's Cup as part of Team NZ. He holds an Executive MBA from the prestigious IE University in Spain, where he gained valuable knowledge and experience in business and entrepreneurship. As the Chairman and Majority Shareholder of Huckleberry, Mat brings his vast experience in business and entrepreneurship to the table, helping guide the company towards a sustainable and profitable future.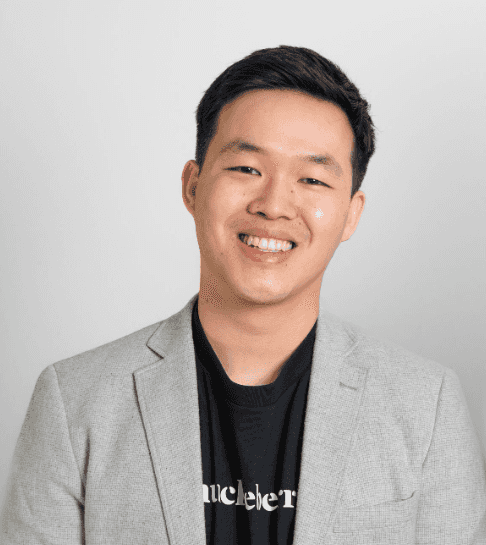 As the CEO of Huckleberry, Darren is responsible for leading the group, integrating his experience in disruptive technologies, and driving the company's growth, while also serving as a custodian of the company's heritage. Prior to joining Huckleberry, Darren played an essential role in the digital transformation and formation of a SaaS business unit at Direct Control, a leading New Zealand tech and electrical engineering and automation firm. He has a proven track record of implementing new technologies and driving growth through disruption and strategic leadership.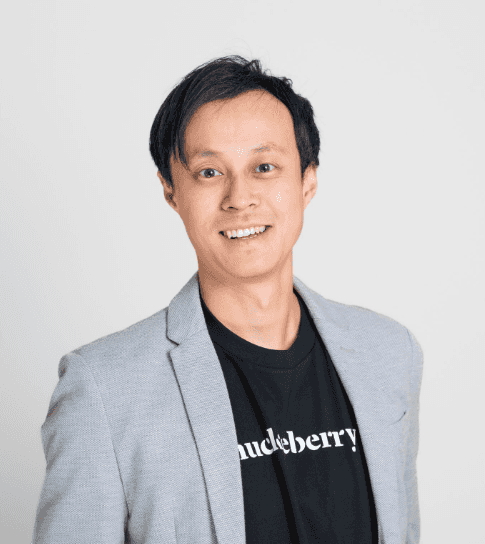 Justin Xie, Huckleberry's CFO, has a decade of experience in finance, working with successful publicly listed companies. He excels in financial management, modelling, budgeting, and forecasting, critical to the success of Huckleberry's growth strategy. Passionate about creating a sustainable and ethical business model, Justin is well-positioned to guide Huckleberry's financial growth and success.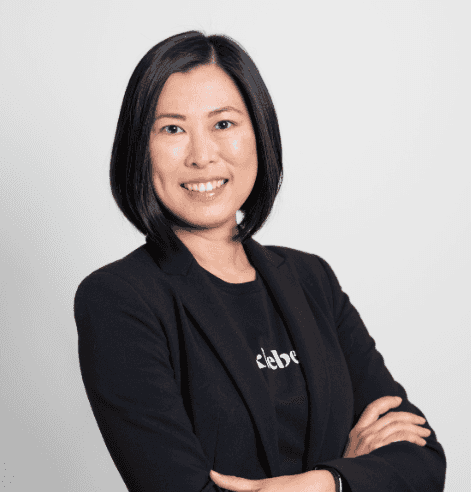 Wen Goble is Huckleberry's Organics Lead with experience in ensuring the company's products meet strict procurement criteria. She previously worked as a Business Development Manager, leading the recruitment for management candidates for the MBA program at the University of Auckland where she established a strong industry network. Passionate about health and wellness, her expertise in organic food sourcing and networks make her an asset for Huckleberry's growth and expansion to suppliers in New Zealand.
Financial Information
For more information please see pages 32-40 of the IM.
A maximum of $2m can be raised from retail investors in reliance on Equitise's equity crowdfunding licence, with the balance available only to wholesale investors. If you are a wholesale investor, please ensure you select the 'wholesale' option when investing.
Use of Funds
For more information please see page 27 of the IM.
Key Risks
For more information please see page 45 of the IM.