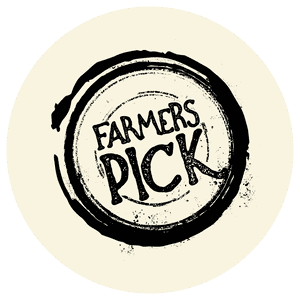 Type: Retail
Total Round Size (min): AUD$349,866
Total Round Size (max): AUD$800,196
Price per share: AUD$1.38
Farmers Pick
Home delivery food business tackling food waste on the farm and throughout the supply chain. Since inception, they have delivered over 200,000 orders and rescued a whopping 1.5M kg of produce from going to waste.
Fees Paid by Issuer

: 6% of funds raised

Cooling-Off Rights

: 5 working days

Minimum Parcel Size

: $251.16
Company Overview
Unrealistic food standards have added a huge amount of financial & ethical pressure to farmers, consumers and our earth. Farmers Pick are passionate about sharing the real facts about "weird" fruit & vegetables, by proving that they are tasty, nutritious and fresh regardless of the way they look.
7.6 million tonnes of food is wasted in Australia every year. Part of this is driven by the unrealistic beauty standards enforced by the supermarket chains, as a result 30% of food produced never leaves the farm. Supply chain inefficiencies also drive over 10% of waste. Altogether, the cost to the economy exceeds $36 billion each year, or $2,500 for each household.
Farmers Pick solves this by going directly to the source - to the farmers, for fresh and tasty fruit, veggies and eggs, and to manufacturers for items like oat milk and peanut butter. This is a win-win-win for all involved: less impact on the environment, better margins for farmers, and fresher, cheaper products for Aussie households.
Leading the business from the front are Co-Founders Joshua Ball and Joshua Brooks-Duncan, who bring operating experience in rapidly growing startups as well as logistics and supply chain management. They are ably supported by a team of warehouse supervisors, marketers and dedicated packers.
After a successful FY23 despite challenging economic conditions, Farmers Pick are raising capital to expand their revenue channels, launch into new regions and continue to grow their market share.
Investment Highlights
Track Record of Strategy Execution

Since last raising capital, the Farmers Pick team have ticked off all they set out to achieve, growing revenue +180% YoY to just under $8m for FY23. In the process, active customers are up 15%, average order value is up 18% and operational and packing costs have been cut by 40%. Impressively, all of this was achieved against a difficult operating environment that saw input costs increase dramatically at the end of 2022.

Driving Impact and Change

The company has saved 1.5M kilograms of food that was rejected by the supermarkets because of unrealistic food standards. The impact of food waste globally is significant, and a bigger contributor to climate change than flying, plastic and oil extraction combined. Not only is Farmers Pick tackling this, they are providing a steady sales channel for farmers to sell more of their crop, whilst passing on savings of up to 30% to Aussie households.

Platform Built to Scale

Farmers Pick have steadily invested in machinery that allows them to automate processes and reduce labour costs. This enables them to increase capacity and service more customers, which has seen them scale rapidly with minimal impact to operations and customer supply.

Deep Network of Suppliers Australia Wide

With relationships in place with suppliers from across Australia, Farmers Pick are able to ensure consistency of price in their produce across seasons. It also protects the business from supply shocks including natural disasters which is increasingly likely due to the impacts of climate change.

Superior User Experience

Farmers Pick differentiate themselves from their competition thanks to a super customer experience. Their wide product range is only exceeded in breadth by supermarket chains, while their unique product selector technology allows for the clear selection of 18 underlying products. Their tech also enables customers to control and manage add-ons on a subscription basis, including on different delivery timelines to their core subscription.

Award-Winning Brand With Significant Media Coverage

Regularly recognised for their forward thinking approach to tackling environmental issues, Farmers Pick have been anointed Sustainability Leaders by the Australian Financial Review, and Young Changemakers by the Banksia Foundation. In addition, they have been featured in publications including the Herald Sun, the Daily Telegraph and the Sydney Morning Herald.
Growth Strategy
Expansion Into Queensland
As Australia's third largest state by population and one of Australia's food bowls, Queensland has been in the sites of Farmers Pick since inception. A key reason to bring forward this round from what we originally predicted was to accelerate the expansion of Farmers Pick to Queensland.
The entry to Queensland is fundamentally driven by the opportunity that presents, to fully cover the east coast of Australia and over 70% of its population. However, setting up a secondary presence is a strategic move to get closer to some of the countries largest farms and growers of fresh produce.
Market entry has been buoyed by the delivery of our new tech checkout and customer management system, that will enable us to deliver a localised product range, whilst still leveraging existing central systems.
Corporate Fruit
Over the past years, corporate Australia has committed to environmental ojectives and outcomes. We are stoked that the big end of town in Australia is starting to care about our world. To support their initiatives, we are growing a corporate centric offering to offices in Australias major cities.
We believe there is a large opportunity to supply imperfect food to offices, giving other businesses the chance to get involved in an incredible movement towards sustainability.
The Pantry
Customer value is at the core of everything we need to continue to expand Farmers Pick and change our food system. Value in this sense presents in our ability to deliver more of households shop to their doorstep, saving them time and money along the way.
To continue to grow customer value, cart value and expand our impact up the food chain into manufactured goods, we will be looking to bolster the offering through The Pantry. With our new platform in place, the provision of these goods is already possible.
Team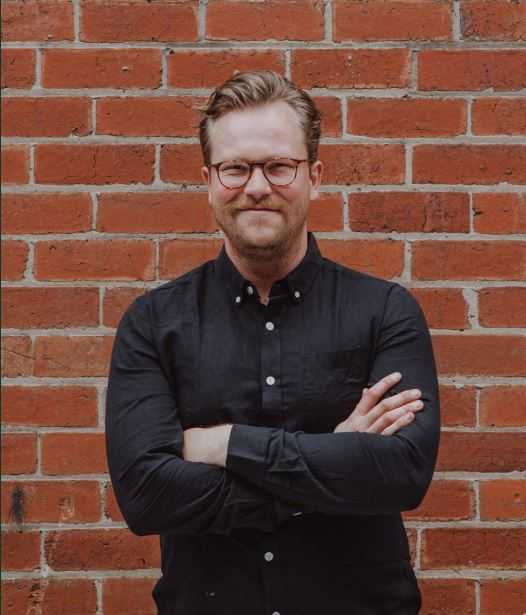 Joshua Ball
Co-Founder & Director
Josh graduated from RMIT with a Bachelor of Business specialising in Economics and Finance. He worked in general management and strategy for Assembly Payments (Now Zai, a start-up payments business backed by Westpac). Josh then joined Xero, a global software company, as a Sales Operations Manager and then Commercial Program Manager. At Xero he led go to market teams across sales, marketing and product and was responsible for reporting to the executive team. He left Xero to focus full-time on Farmers Pick. Josh focuses on Sales, Marketing and go to market strategy.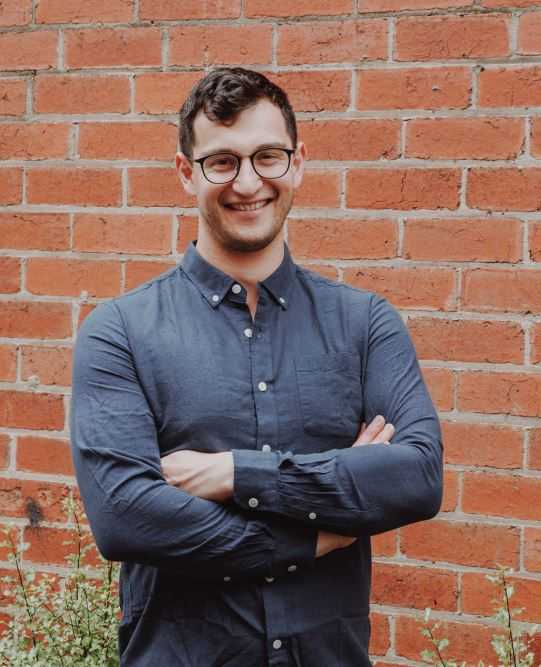 Joshua Brooks-Duncan
Co-Founder & Director
Josh graduated from RMIT with a Bachelor of Business specialising in logistics and supply chain. Josh commenced his career at Workwear Group Pty Ltd a leader in specialised uniform solutions where he led a logistics and procurement team that saved $1.7m from a budget of $15m. Josh then joined Orora Packaging (now Opal), one of Australia's largest packaging companies where he implemented large scale procurement and efficiency projects. He left Orora to focus full time on Farmers Pick. Josh focuses on supply chain, procurement, finance and technology.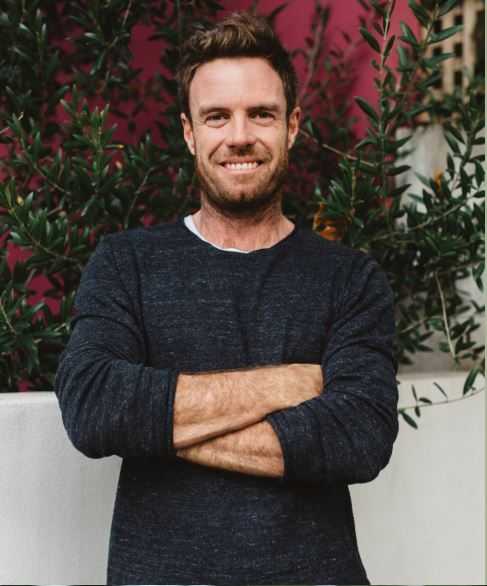 Luke Tracy
National Operations Manager
Luke formally joined the Farmers Pick team through the acquisition of Organic ease as our National Operations Manager. The year of running Organic Ease made Luke an ideal candidate to own Farmers Pick operations, with a keen eye for true quality and freshness, couples with experience procuring direct from farm. Luke has decades of experience leading large teams to achieve great results and has already shown his value in his short time at the company.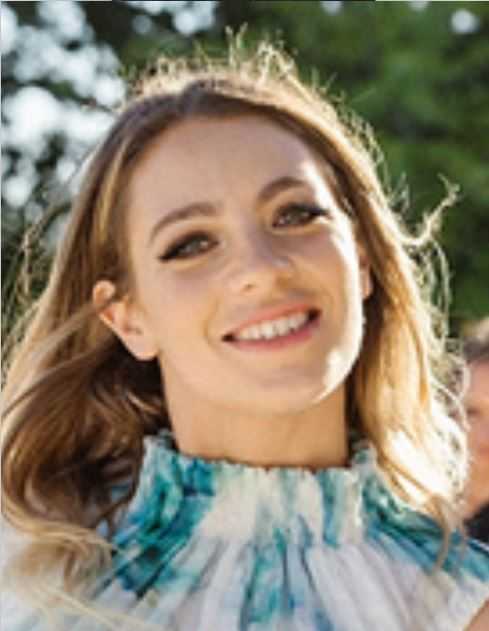 Laura Bevilacqua
Marketing Manager
Laura graduated from the University of Western Australia with a Bachelor of Commerce specialising in Marketing, Management and Human Resources. A seasoned marketer, with over 11 years of experience and a diverse skill set in digital marketing, traditional marketing and e-commerce. Laura worked in London for 6 years for some of the best luxury brands, leading digital teams at London Fashion Week. Laura has driven revenue growth through performance marketing, social media, content creation and CRM strategies. Passionate about sustainability and social impact, Laura has made the move from the fashion industry to Farmers Pick to leverage her skills to change our food system.
Financials
For further detail please see section 2.4 of the Offer Document.
Use of Funds
For further detail please see section 3.2 of the Offer Document.
Key Risks
For more information, please see Section 2.5 of the Offer Document
Early Stage Company Risk
Farmers Pick has been operating since June 2020. The Company is subject to all of the risks associated with early stage companies, including uncertainty around the volume of revenue streams, size and existence of repeat customers, the ability to attract and retain new customers cost effectively and consistently deliver our product cost effectively. The Company generated an operating loss of $43,304 in the year ended 30 June 2021 and an operating loss of $536 in the year ended 30 June 2022 and an operating loss of $[ ] in the year ended 30 June 2023.
Additional Capital
It's highly likely that Farmers Pick will require additional capital in order to achieve our growth objectives over the medium term. Our ability to source capital and the price at which we might be able to source either debt and/or equity markets will be crucial to our ongoing success and could adversely impact our business . Capital markets can be fickle and responsive to global economic conditions outside the control of Farmer Pick.
Competition
The fruit and vegetable market is a very large market with competition from a full range of competitors including national supermarket chains , local greengrocers , community markets, farmers markets and home delivery food service operators. We expect the market to continue to be large and competitive. This carries inherent risks.