Type: Retail
Total Round Size (min): AUD$250,000
Total Round Size (max): AUD$800,000
Price per share: AUD$1
Euclideon Entertainment
Euclideon Entertainment is now accepting investments.
Fees paid by issuer

: 6.50%

Cooling-Off Rights

: 5 working days

Minimum Parcel Size

: $200
What is Euclideon Entertainment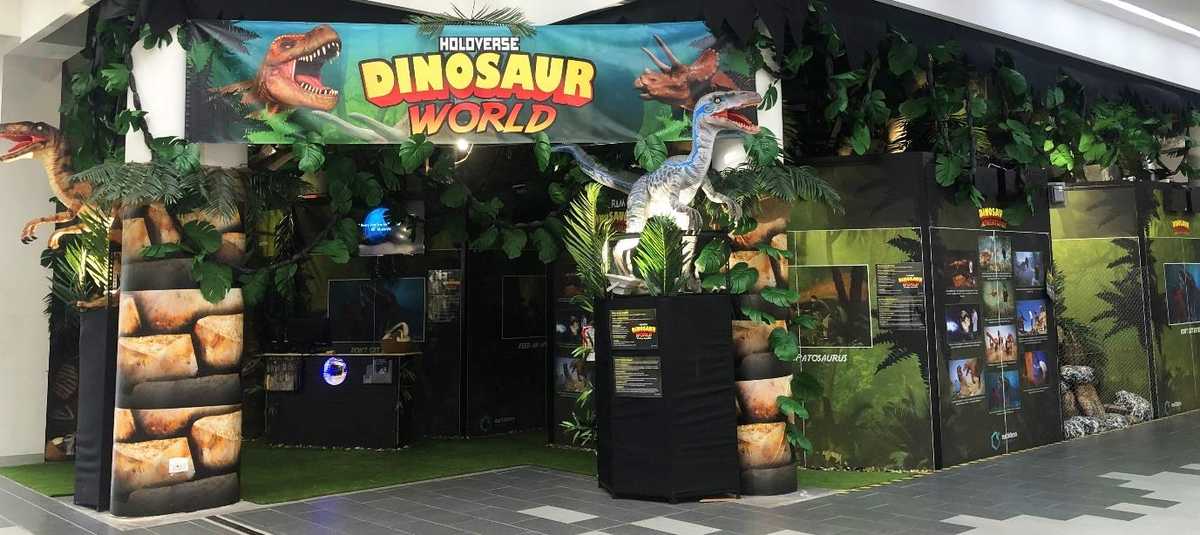 Euclideon Entertainment builds and operates Holographic Mega Entertainment Centres (HMECs), providing top-rated educational and immersive attractions for families in Australia. The Company currently has two profitable operating sites in Queensland, with plans to expand throughout Australia, Europe and the US.
The Company is a subsidiary of Euclideon Holographics, an early pioneer of revolutionary hologram technology, used by global customers including Airbus and the US Marines.
Each HMEC contains immersive hologram rooms, hologram arcade games and giant touch screen games. Recognising Euclideon Entertainment's unique value proposition and ability to attract foot traffic, leading shopping centre operators, such as Westfield, have provided the Company with prime high-foot traffic retail premises.
"Holograms have been seen in movies for years, finally the technology is here for public entertainment."
"Lots and lots of fun my kids loved it. This is our 2nd visit in 5 days! Highly recommended!"
Investment Highlights
One of Australia's Highest Rated Attractions

The Company's first centre, "Holoverse Dinosaur World", is one of Australia's top-rated attractions on Facebook. Check out its 5.0 Star Facebook reviews here. During the 2020 Christmas holiday period, the Company's centres welcomed over 12,000 customers.

Award Winning Technology

The Company leverages the patented and award-winning hologram technology of its Parent Company Euclideon Holographics, which is used by major corporate and government clients in Aerospace & Defence, Automotive & Transport, and Education.

Highly Scalable Business Model

The Company has developed a highly scalable business model by streamlining all elements of design, production, and delivery of their holographic experiences. The centres are constructed around the core hologram technology with relatively inexpensive equipment (budgeted at around $400,000 per site) allowing for rapid fit-out. Over 70% of bookings are obtained via cost-effective online advertising.

Near term plans for Australian Expansion

EEGL is ready to roll out further Hologram Entertainment Centres, following the success of their first two sites. Funds raised will go directly into building new centres, with Sydney slated as the next Australian site with anchor investors already on board. The Company has significant interest from multiple shopping centres groups, such as Westfield, that have offered the Company generous rental lease agreements as they seek to reinvent their tenant mix to attract more visitors.

Robust Global Expansion Strategy

With its low-cost, scalable operating model, EEGL wants to roll out to 14 sites globally by June 2023. Matti Kattilakoski, the former head of NOKIA Digital US, has joined the Company to drive expansion outside of Australia. An initial European site in Helsinki, Finland is set for completion in August 2021 and a team has been sent to Texas to kick-start US operations.

Highly Talented & Experienced Management Team

EEGL benefits from the same multi-talented team that leads the Parent entity EHHL, which has a strong track record of developing and growing technology companies on an international scale. Channel 10 recently filmed a documentary about their CEO Bruce Dell as part of their "Advancing Australia" series, presented by Guy Pearce.
Hologram Technology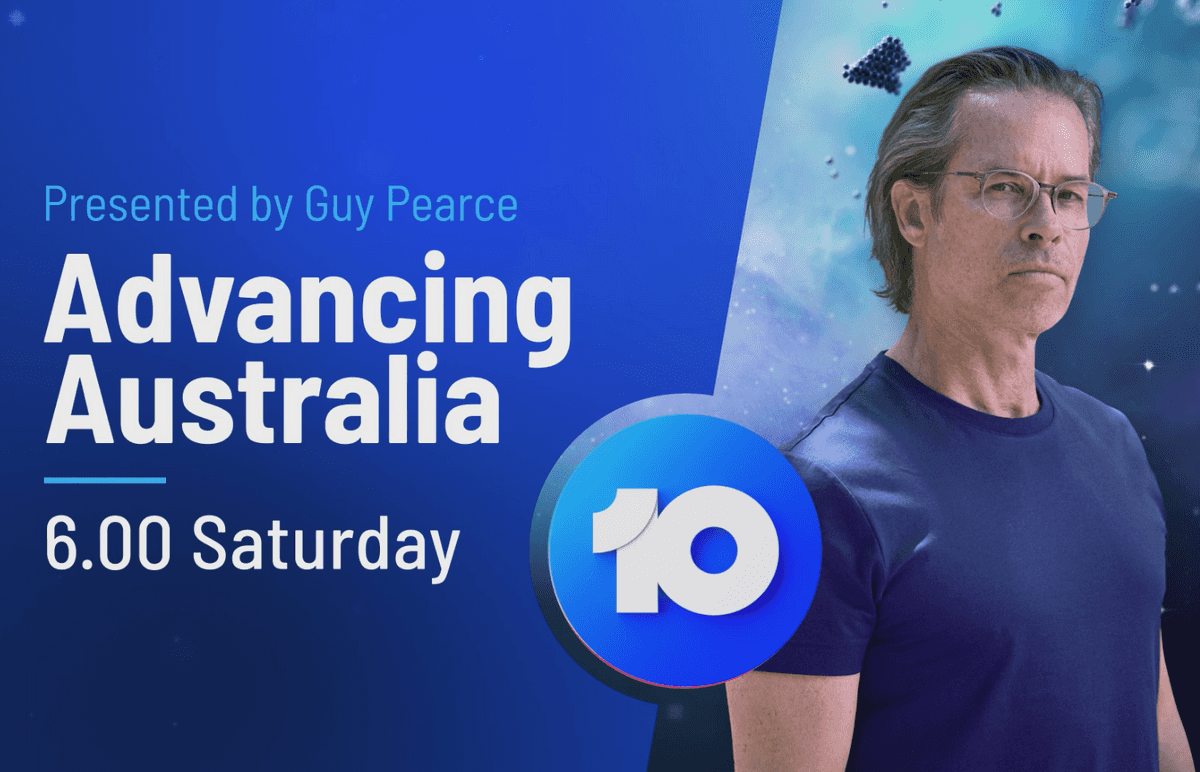 Most people have only ever seen holograms in movies, or in a limited capacity. Euclideon Entertainment is offering its revolutionary technology, previously applied in military and industrial settings, to the wider public through its Hologram Mega Entertainment Centres. Using holographic light projections and a simple pair of glasses, Euclideon creates a realistic and highly immersive display for its customers, which can be viewed by multiple people at once thanks to a patented graphic engine.
Euclideon Entertainment's powerful technology creates a deeply engaging experience, without compromising the comfort of users with the common drawbacks of motion sickness or discomfort associated with Virtual Reality.
Furthermore, the Hologram Rooms form a closed, socially isolated environment. Everything is made from hard plastic that can be easily disinfected in the Company's custom UV light boxes to comply with COVID-19 regulations.
The parent Company is the inventor and manufacturer of the hologram technology, which is exclusively licensed to the subsidiary at a highly competitive price point. This allows Euclideon Entertainment to focus entirely on operating its entertainment centres, while the parent Company further develops the technology.
The parent Company has recently received coverage in a Channel 10 documentary hosted by Guy Pearce.
Business Strategy
Overview
Leveraging its world-class technology and profitable operating model, the Company is planning on expanding its network of Entertainment Centres across Australia and worldwide. With technology in place and a validated business model, Euclideon Entertainment intends to utilise funds raised to directly grow its number of Entertainment Centres in strategic locations.
A carefully calibrated site-grading model has been put in place to help identify appropriate sites globally that will aim to maximise revenues. An initial survey of global sites has been made to assist with global roll-out, with overseas sites already being developed by the Company.
Revenue Model
EEGL generates revenue as a Hologram Entertainment Centre operator. Customers enjoy a Hologram Room Experience followed by various smaller Hologram Arcade Games and other games where they can win prizes. Groups currently pay approximately $100 for a group of 4 or more or $32 per individual.
With 4 Hologram rooms and sessions timed at 28 minutes (to allow for 4 minutes of change-over time per hour), the Company's Hologram Centres are capable of generating as much as $4,320 revenue per day (operating for 9 hours per day), excluding other additional revenue streams like Birthday Party bookings, Hologram Arcade and Scratchy credits purchased separately, and merchandise sales.
Operating costs are very low, as the Company's Hologram Centres do not require many staff to operate. Staff members need to greet customers, take payment, and escort them to their hologram room. We generally use one staff member, with two on busy days, and three at extremely busy times. Rent will vary greatly from location to location.
At present, the Company pays circa $120,000 per year for a prime location on the Gold Coast, and circa $180,000 for a prime location at Westfield Carindale. The Company is also in a number of negotiations in Australia and Europe where greatly reduced rent and generous terms are being offered as "anchor tenants". Total expenses will vary from centre to centre but average at around $450,000 - $650,000 per year. Further disclosure on this is available in the Offer Document.
Product Development Strategy
The Parent Company's goal is to produce new Hologram Room Experience content at least every six months - to maintain a vibrant and engaging product mix of new experiences which encourages repeat visits.
With its "Dinosaur Adventure" Hologram Game already a proven success, plans are in place to continue regularly producing new Hologram content. HoloSports allows customers to play different types of Olympic sports against others in their group, creating a competitive and team-based experience. The Holographic Aquarium experience is similar to "Dinosaur Adventure" as it also consists of ten mini adventures.
Plans for Future Growth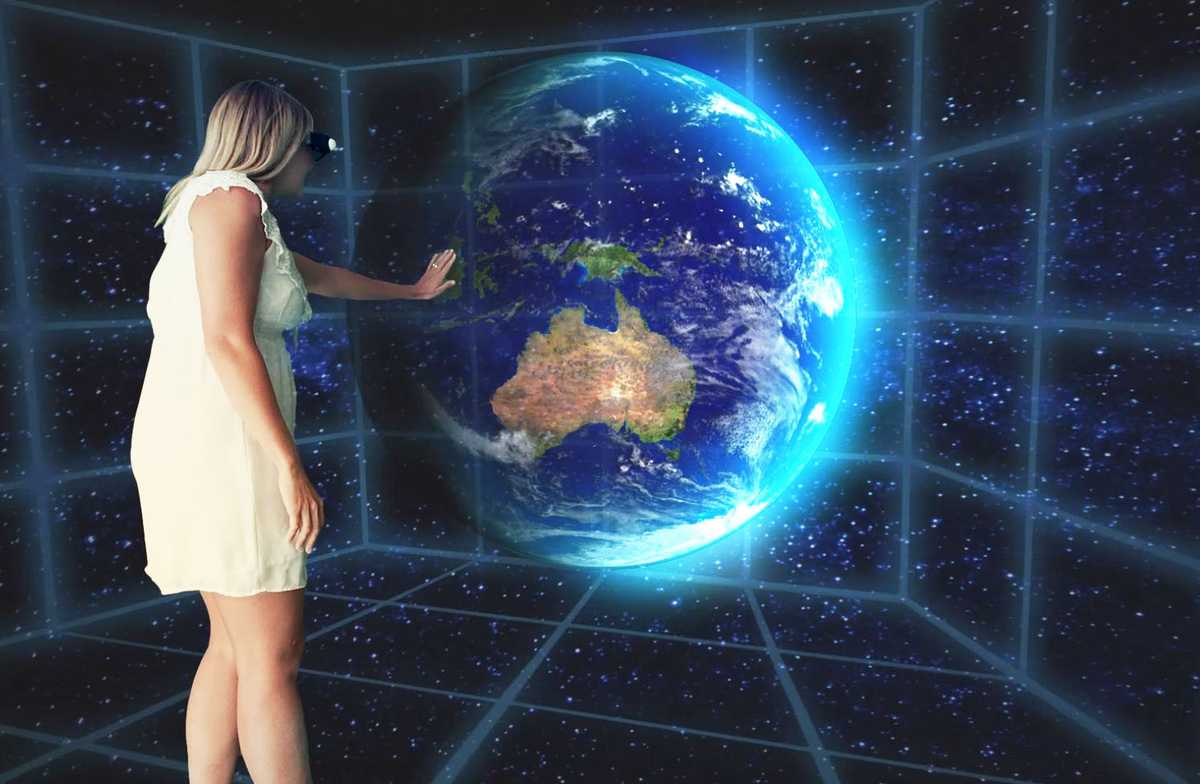 Euclideon Entertainment's future growth will be underpinned by social media marketing and global rollout of Holographic Entertainment Centres.
Marketing Strategy
The Company has a holistic Social Media and Advertising strategy that is used to bolster revenue and attract new customers to their Holographic Entertainment Centres. The majority of the Company's paid advertising will take place on the internet and Social Media. To date, the company has effectively leveraged Social Media as a cost-effective and powerful force multiplier for generating brand awareness.
To this end, many of the holographic experiences have been created to include multiple with "shareable moments", providing numerous opportunities to pose for a photo which are often shared by visitors on their social media. Complementing this social-media focus, the Company intends to pursue further digital advertising in each region to amplify brand awareness.
Growing the Number of Sites in Australia
Following the successful launch of the Concept Centre in Paradise Mall, Surfer's Paradise in December 2019, the Company was able to refine its business model, improve the experience for customers and establish a basis for successful sales and marketing. Ticket sales were very strong for the first 3 months, with nearly $200,000 AUD in turnover from a relatively small retail premises (250sqm).
Under lockdown, the centre was forced to close for April and May but re-opened in mid-June 2020. In June 2020, the Company opened a second site in June 2020 at Westfield Carindale, near Brisbane. The premises sit opposite a food court and enjoy very high foot traffic. Shortly after opening, a new COVID-19 lockdown was put in place in Queensland for 4 weeks. After re-opening, focus has turned to sales and marketing which has resulted in a significant increase in footfall since.
Growth strategy for the rest of 2021 is to build at least one new centre in Brisbane. Several sites in capital cities around Australia are being considered for new retail premises for the Company's next Hologram Entertainment Centre, with the most likely location being Sydney. Additional focus is now being placed on locations with larger space (such as warehouses in prime locations) to accommodate overwhelming demand for new attractions such as birthday parties.
The Company is capable of funding the costs of opening new Hologram Centres itself; however, growth will be accelerated through Equity Crowdfunding.
International Expansion
EEGL intends to expand its presence internationally, leveraging the global demand for Family Entertainment Centres and the drive to reinvent the tenancy mix and value proposition of shopping centres to attract visitors. The Company is in the privileged position of being viewed as an "Entertainment Anchor Tenant," and has been approached by large shopping centre operators such as Westfield, for its ability to attract foot traffic into centres which has experienced a decline due to the continued rise of online shopping and COVID-19.
These trends have been observed across several international markets, including the US and Europe, which exhibit similar economic and disposable income characteristics to Australia and have been identified by the Company as attractive markets to enter in the near-term, especially considering their considerably lower rental and wage costs relative to Australia. This expansion strategy is reinforced by the Company's ability to tailor its holographic experiences to accommodate varying cultural preferences.
Matti Kattilakoski, former Head of Nokia Digital US, will handle the management of the international expansion. The Company's first international centre is under development in Helsinki, Finland and sites in Dallas and Houston are being evaluated in the US. The Company aims to build up to a total of 7 sites by December 2022, including regional headquarters in Europe (Helsinki) and the US (potentially Dallas). Each continent will have permanently based technical and support staff to ensure timely installation and maintenance.
Proposed Investment Structure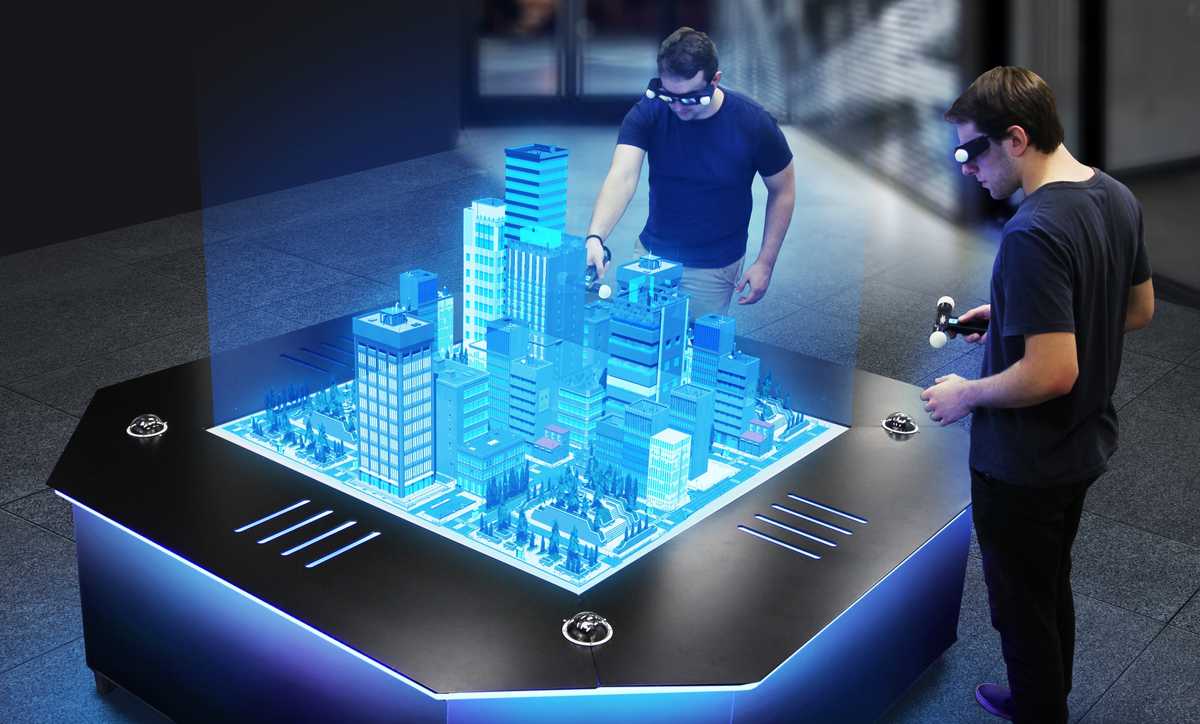 In order to expand globally, the Company is offering a 40% shareholding of Euclideon Entertainment to investors, to contribute to the construction of future centres as part of their global rollout plan. For their contribution, investors will then receive 40% of the profits.
Under this model, investors' ownership of the Company is diluted with subsequent raises, but their profits will increase as the business grows. This structure is more beneficial for investors than a franchise model of centre-by-centre investment, where an investor's shareholding percentage would never reduce, but the investor would be exposed to location specific risks and forfeit their share in additional returns as the Company grows.
Holoverse Dinosaur World - Gold Coast
Euclideon Entertainment Two - Brisbane
Euclideon Entertainment Group - Consolidated Balance Sheet
Key Risks Facing the Business
Why Equity Crowdfunding?
Euclideon Entertainment is a global contender that is proudly based in Brisbane, Australia. Euclideon Entertainment believe in delivering a more inclusive world of high-tech investment that is accessible to all. To realise this goal, they have partnered with Equitise to use their unique equity crowd-funding platform.
The Company will encourage their customers to invest and will be offering a range of incentives depending on the level of investment – for example, invitations to exclusive investor-only events showcasing new attractions. Euclideon Entertainment has found that equity crowdfunding eliminates the downsides of traditional fundraising, while at the same time providing ready-made new customers and advocates.
Many of the Company's crowdfunding investors from its previous round have also become actively involved in the business. Equity crowdfunding allows the Company to remain Australian-owned and operate the way the team thinks will provide the best returns for their shareholders.