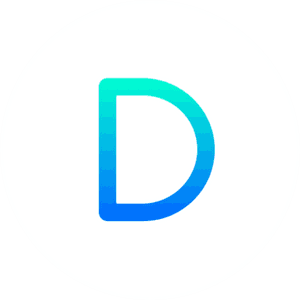 Type: IPO
Total Round Size (min): AUD$3,000
Total Round Size (max): AUD$750,000
Price per share: AUD$0.03
Lead manager: Canaccord
Douugh ASX Listing
Ziptel Limited (to be renamed Douugh Limited) (ACN 108 042 593) is completing an ASX listing per the below prospectus.
The Public Offer contained in this Replacement Prospectus is an invitation to acquire a minimum of 133,333,333 ordinary Shares (Shares) in Ziptel Limited ACN 108 042 593 (Zip, the Company, we or us) at $0.03 cents each to raise a minimum of $4,000,000, up to a maximum of 200,000,000 Shares to raise to a maximum total of $6,000,000 (before costs).
Douugh Replacement Prospectus
What is Douugh?
Douugh is a purpose-led fintech company, taking a proprietary artificial intelligence (AI) first approach to disrupting the business model of banking, helping customers live financially healthier.
It operates a subscription based financial wellness platform, which helps customers spend wisely, save more and build wealth via a smart bank account and Mastercard debit card.
The Transaction
Equitise is facilitating a portion of this transaction with Canaccord Genuity Australia (the Lead Manager) to raise up to $6 million. A prospectus for the offer is now available on Equitise.
Summary:
Douugh is listing on the ASX via a reverse takeover (RTO) of Ziptel Ltd (ASX:ZIP). An RTO is often considered as an alternative to an initial public offering (IPO), and where the target public company is listed, an RTO can also be known as a 'backdoor listing'. In this case, ZipTel will acquire all of the legal and beneficial interest in the entire issued share capital of Douugh. To find out more read the press release released by the ASX.
Douugh is being acquired for $8.25m (275m shares at a deemed price of 3.0c) along with 75m performance shares and 75m options (exercise price 4.0c).
As part of the RTO, Douugh is seeking to raise a minimum of $4m and up to a maximum of $6m at 3.0c.
Douugh's undiluted market capitalisation on Listing is expected to be approximately $16,033,209 at minimum subscription, or $18,033,209 at maximum subscription.
Company to relist as Douugh Ltd (ASX:DOU) in early September 2020.
Important: Investors should consider the prospectus in deciding whether to invest. Information around the Key Offer Dates are also in the prospectus. Investors will need to complete the application form through the Equitise Platform.
For more information about the Offer, please see Key Offer Information on Pages 9-12 of the Prospectus.
Business Model
Douugh is not a licenced bank, therefore it is not forced into operating a traditional balance sheet model which is typically reliant on competing on price through the offering of traditional deposit and lending products such as credit cards, personal loans and mortgages. Instead, Douugh operates as a software and services business, charging end consumers fixed and variable fees.
Short-term
Douugh has earned revenue from the government R&D rebate, Mastercard incentives, debit card interchange and the acquisition of brokered deposits paid to Douugh by its banking partner, Choice Bank.
Medium-term
Within the next 12 months, Douugh will look to introduce a monthly subscription fee for the Douugh App consistent with the launch of its robo-advisory (Wealth Management) offering under the Douugh Wealth LLC subsidiary, and enhanced AI automation features to do with everyday budgeting and saving/investing.
Long-term
Douugh's long-term goal is to adopt a platform business model by becoming a financial control centre for customers, fostering an ecosystem of partners within its own marketplace, from which Douugh will earn income from marketing fees, API fees and revenue share arrangements.
SME banking
Over time it is expected that Douugh will also transition into SME banking. This will see Douugh transfer across all of the key features outlined above, develop a web app and build integrations into key accounting platforms like Xero, Quickbooks and MYOB.
Douugh's Partnership with Mastercard
Douugh has forged a long-term strategic partnership with Mastercard in both the US and Australia. Providing this business with;
Marketing support
Co-creation on product development
Access to new digital payment technology
Introductions to potential banking and advertising partners around the world
Current App in the United States

Douugh is now live with full open banking, checking account, budgeting, bill & savings jars in the United States.
Board of Directors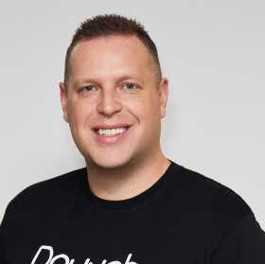 Experienced Entrepreneur, Co-founder of SocietyOne, Australia's leading P2P Lending platform. Previously Co-founder & CEO of Yatango and Unity, a leading digital marketing & technology agency sold to Affinity ID.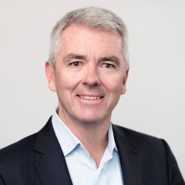 Steve Bellotti
NON-EXECUTIVE CHAIRMAN
Highly experienced international banker. Previous roles include MD of Global Markets and Loans at ANZ, MD of Capital Markets at Dresdner Kleinwort Wasserstein and MD of Capital Markets at Merrill Lynch.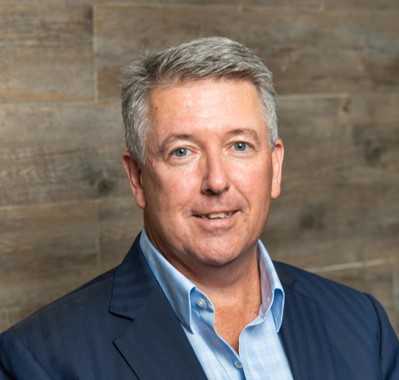 Patrick Tuttle
NON-EXECUTIVE DIRECTOR
Previously Managing Director and Co-Group CEO of leading financial services company Pepper Money. He is an experienced company director, sitting on the board of OpenPay (ASX:OPY), GetCapital, Consolidated Operations Group (ASX:COG) and Azora Finance.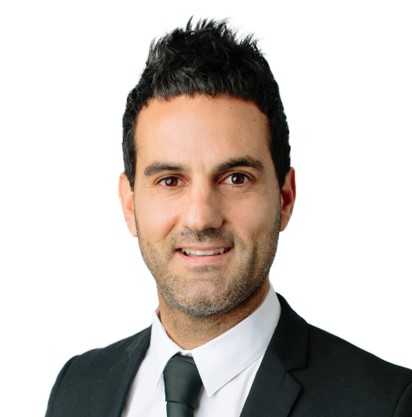 Bert Mondello
NON-EXECUTIVE DIRECTOR
Bert is an experienced public company director and corporate advisor, previously non-executive director of ZipTel Ltd. He currently serves on the boards of Weststar Industrial Ltd (ASX:WSI) and Emerge Gaming (ASX:EM1). He holds a Bachelor of Laws from The University of Notre Dame, Australia.
Important Information
The issuer making this Offer is Ziptel Ltd. A replacement prospectus dated 12 August 2020 is accessible on this page above. It replaces the prospectus dated 11 August 2020 relating to the Shares of Ziptel Limited (to be renamed Douugh Limited) is accessed from this page and we are currently taking bids within the exposure period. A person should consider the prospectus in deciding whether to acquire securities. Anyone who wants to acquire securities will need to complete the application form that will be in or accompany the prospectus on the Equitise platform.

This offer is being made by Equitise (CAR) Pty Ltd as Corporate Authorised Representative of Lodge Partners AFSL: 246271