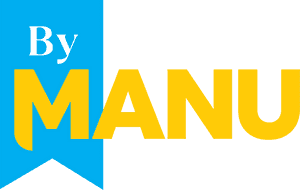 Type: Retail
Total Round Size (min): AUD$300,384
Total Round Size (max): AUD$2,000,376
Price per share: AUD$0.63
By Manu
Founded in 2019 by chef Manu Feildel, all sauces are created by the man himself. The Company has crafted the perfect range of finishing sauces, and is looking to create more products that make it easy and convenient for the everyday home cook. The company uses local ingredients with no preservatives, no additives and no added sugar and manufactures in Queensland. The range of six, delicately-made finishing sauces is ranged in a variety of flavours nationally across Woolworths, sold online and into commercial kitchens.
The success has accelerated plans to bring new fresh food offerings to the Australian public using the same ethos of By Manu's Sauces. Looking forward, By Manu will continue to accelerate its rapid domestic growth (90% FY21-FY22) through new Australian retailers and further expansion of product range. There is already strong interest for the product in overseas markets with conversations commencing on key markets to expand into in the Asia Pacific region.
Fees Paid by Issuer

: 6%

Cooling Off Period

: 5 Working Days

Security Type

: Fully Paid Ordinary Shares

Minimum Parcel Size

: $504
In addition to your fully-paid Ordinary Shares, By Manu is offering exclusive investor rewards. See section 3.2 of the Offer Document for further detail
Investment Highlights
Category Defining Brand with Real ingredients & 'No Nasties'

By Manu is the first refrigerated fresh sauce range in Australia, made with fresh ingredients with no added 'nasties', preservatives, additives or artificial sugar. The sauces have been developed to perfectly accompany any meal, so that customers can enjoy unique fresh flavour profiles and dishes - something that doesn't exist through traditional manufacturing methods.

Australian-made sauces, with a small batch feel

After extensive research, trials and tastings over 5 years, Manu and the team selected a local manufacturing partner that could deliver to the quality required. All products are locally produced in Queensland ensuring a delicious, authentic and consistent product is delivered to customers. 

Exceptional traction and growth across Australia

In only 3 short years since launch By Manu is currently distributed nationally with over 990+ Woolworths stores and several online retailers, with talks underway with other major Australian grocery stores. In FY22 the team achieved $1.5m in revenue.

Brand & Founder Reputation

As one of Australia's leading food and TV personalities, Manu has understood the need to help the home cook achieve the best authentic, home-style cooked meals, using the freshest of ingredients. Manu is not just a brand ambassador, he is the founder, creator and driving force behind the brand.  Manu brings over a large following and community of food lovers with over 270k+ Facebook followers, 74k+ Twitter followers and 197k+ Instagram followers.

Growth Opportunities

By Manu has recently commenced a trial with Coles across NSW Coles local stores, which if successful could see the brand rolled out across larger format stores nationally. This would double revenue in 12 months. In addition, Woolworths are looking to expand By Manu across 300+ New Zealand Countdown stores by the end of the year.

Growing market for 'no nasties' in food products

As consumers become more and more aware of the ingredients being used in the products they buy, they are increasingly demanding food products to have no preservatives or added 'nasties'. Approximately 30% of respondents, would prefer 'no hidden nasties' as something noted on food products' packaging. And By Manu's products tackle this trend well, by creating products that are made from fresh, local ingredients, with no added preservatives, additives and added sugars.
Sauce Range
The recipes for our current product range have been hand-crafted and created by Manu Feildel himself, taking inspiration from traditional and local ingredients. The current products include 8 restaurant-quality finishing sauces, Where is the Sauce By Manu. 3 of the sauces are currently stocked at Woolworths, 4 flavours are stocked at Coles Locals stores in NSW and with an online grocer - Delish Deliveries providing our customer base a variety of different sauces to try in their cooking.
Coming Soon
After successfully launching the By Manu finishing sauces across Australia, we are also looking to expand our product range to soups, La Soupe! Manu's new soup range offers fresh, hatted-chef quality cuisine, made by Manu in your own kitchen.
Development work has started on expanding the range further to include stocks, flavoured butters and more.
Business Model
By Manu manufactures its products locally in Queensland and distributes through three main channels: grocery retailers, hospitality venues and other online distribution partners. These main channels are outlined below:
Grocery Retailers
Woolworths were the first major grocery chain to stock and sell By Manu sauces, with the first contract signed only months after launching the business. Currently the sauces are distributed through 990+ Woolworths stores nationwide, in every State and Territory. This channel comprises 80% of gross sales as of FY22. By Manu is also stocked in select IGAs and is the latter stages of conversations with other major Australian grocery chains.
Commercial (restaurants, pubs)
In recent times, the Company is focusing on diversifying its revenue streams, with strong interest from restaurants, hotels, pubs and other hospitality venues. As demand for local hospitality staff increases due to staff shortages since the pandemic , this has consequently increased the need for more restaurant-quality yet easily prepared food products. By Manu's high quality finishing sauces, reduces the need for trained chefs at a cost effective price point. The commercial channel comprises 15% of revenue as of FY22, but this is forecast to grow in FY23 with By Manu's major client, Laundy Hotels, looking to roll out the range across several new venues. The channel is growing fast with several large clients in the pipeline. It provides strong growth opportunities for By Manu to diversify its revenue channels.
Online
Distribution of By Manu products through online retailers such as Delish has allowed for the By Manu brand to be accessible and easily deliverable to consumers. As the products must be stored cold, it is currently not economical for By Manu to distribute their products D2C. The company will continue to leverage Delish (and other online retailers) in the short term as the brand scales, but may look for additional solutions mid-term.
Growth Strategy
By Manu is more than a sauce brand. It is spearheading a movement to change the way Aussies eat. The vision is to create one of Australia's most loved and respected food brands. The foundations of the business have been set up over the previous 3 years, and the Company is now looking to accelerate growth by executing on 5 strategic growth pillars over the next 24 months.
Key Team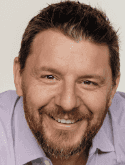 Manu Feildel
Founder, Director
Manu Feildel is already a major household name and is a significant driving force behind Australia's love for home cooking. He is well known as a TV personality but what many don't know is his history as a chef actually working in kitchens.
Manu has been a Chef for over 30 years after joining his dad as an apprentice at 15 and finding a love for food. After a year, he progressed to a fine dining restaurant where he finished his apprenticeship. Shortly after, the travel bug bit Manu and he packed his knives and headed for London, where he stayed for 6 years working in restaurants such as The Café Royal and Livebait (where he received a nomination of best seafood restaurant in the UK in 1998 losing to Rick Stein).
Australia was his next destination landing here in 1999, shortly after this Tony Bilson approached Manu to open his new venture Bilsons at the Radisson Hotel in 2004. In its second year of opening, the restaurant won 2 Chef's Hats, and in its third year, this accolade had increased to 3 Chef's Hats. In 2008 Bilson's won three chefs hats for the third year running. In March 2009 Manu opened his first restaurant L'etoile in Paddington, Sydney, where he was awarded a Chef's Hat in August 2009. He is the author of 4 cookbooks - Manu's French Kitchen, Manu's French Bistro, French for Everyone and More Please!
His transition from chef to Managing Director took a detour through TV as the host of My Kitchen Rules, which has provided him a tremendous platform to build the ByManu brand and educate Australian's on how they can achieve authentic, home style cooked meals, using only the freshest of ingredients.
Manu is hands on daily with the ByManu brand and has been instrumental in building the business from our first few sales, to its position today, as a nationally recognised brand.
He remains the key driving force behind the business, and involved in everything from Creation to R&D, through to Sales & Marketing, where he lives and breathes the brand on a daily basis.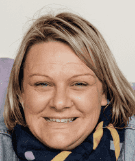 Natalie Street
General Manager, Director
Combining an extensive range of business experience, with 13 years' involvement in broadcasting and television, Natalie is perfectly positioned to successfully lead the By Manu brand as its General Manager. Drawing from her former experience as a producer in the United Kingdom for BBC, and more recently for Channel 7 here in Australia, in conjunction with having held a number of key roles during her time working with Manu, Natalie brings a unique perspective to how she conducts business.
Natalie commenced working with Manu in 2010 and has been involved in a variety of successful business ventures. In addition to being pivotal to the growth and success of the By Manu brand since its inception to its release in 2019, Natalie has been key in the opening of four restaurants, the production of four cookbooks and more recently the business planning for La Botanique, a multi-functional production, catering and event space.
With a vast array of skills ranging from creatively overseeing concept design and branding, to the management of events and other promotional activities, and being involved in strategic and financial business planning, Natalie inspires those who work with her, and is able to genuinely connect with potential customers (evidenced by the fact that By Manu is now available in all Woolworth stores across Australia).
In 2023 Natalie was also appointed as a director of By Manu Feildel Pty Ltd.
Key Financials
For further detail see section 2.12 of the Offer Document
Use of Funds
For further detail see section 3.3 of the Offer Document