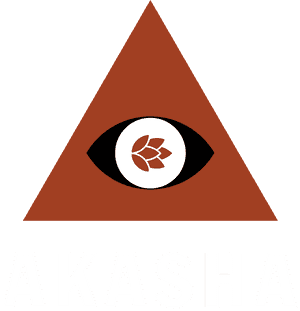 Akasha Brewing Company Tranche 2
Type: Retail
Total Round Size (min): AUD$6
Total Round Size (max): AUD$266,958
Price per share: AUD$6
Akasha Brewing Company
Own a share of one of Australia's fastest-growing, most-awarded independent craft breweries, and be amongst the first to join Akasha's Inner Circle. This is an extension of the first successful raise in June 2022, all the terms are the same, this is just to raise the remaining funds to the original $2m maximum.
Fees Paid by Issuer

: 6%

Cooling-Off Rights

: 5 working days

Minimum Parcel Size

: $6
Akasha Brewing Overview
Founded in 2015 in Sydney's Five Dock, Akasha has helped spearhead Australia's blossoming love affair with high quality, hop forward beer, rapidly becoming one of the most celebrated and successful independent breweries in the country. 
With a nationally recognisable brand, a stellar core range of highly awarded, eminently sessionable beers, and an expanding roster of limited release seasonal projects that push the art and science of brewing to new heights of invention, Akasha is now poised to expand.
One of Australia's Top 30 independent craft producers by volume with revenue growth far exceeding the market as a whole, Akasha is currently making inroads into the Southeast Asia market with no plans of taking its foot off the accelerator. 
Its Taproom in Five Dock continues to attract new converts to quality craft creations, while its strong relationships with a range of distribution partners are helping ensure more and more people are experiencing Akasha's great beer for themselves.
New locations and equipment promise to unlock Akasha's potential to become one of Australia's truly iconic breweries. Its mantra is "Great beer is our everything." Now it's your turn to "Make great beer your everything", with a chance to become part of its story.
Investment Highlights
Consistent growth, year on year on year

Since its inception, Akasha has achieved consistent double-digit revenue growth each year, growing by more than 35% in FY20/21. E-commerce sales continue to soar, forecasted to drive even stronger future growth with an estimated 20% of total sales predicted in this channel alone in the next few years.

 Accelerating demand – here and overseas

To keep up with the growing thirst the market has for both kegs and canned beer, Akasha is currently expanding its production capacity to 1.5M litres. Not only will this ensure more Australians can access Akasha's high quality, highly awarded beers, it will support further growth in the rapidly developing Southeast Asian market.

One of Australia's most beloved – and most awarded – craft breweries

In the world of craft beer, quality – independently assessed by the people who are most passionate about it – is everything. Every year since its founding, Akasha has held one or more places on the undisputed leaderboard of craft beer, the GABS Hottest 100. 

It has won Gold, Silver and Bronze at the Australian International Beer Awards, and has been consistently recognised by craft lovers as amongst Crafty Pint's 'Best New NSW Beers' from 2015-2021. Recently, its Canada Bay XPA has been awarded Best XPA in Australia by Vintage Cellars, in one of the country's biggest blind tasting competitions. 

And that's just a paddleboard sampler of the accolades earned to date… 

Taking the love of local to new heights – wherever you are

Akasha's core range of beers is found in over 800 independent bottle shops, bars, pubs, and clubs around Australia, and currently distributed to every state in the country – with limited seasonal releases gaining strong footholds as well.

A community of superfans, that's growing every day

One of Akasha's proudest achievements is the loyal community that it has built, brought together by a shared love of great beer. 

This community comes together not only at Akasha's Taproom and Beer Garden in Five Dock, but across the country through a regular calendar of tap takeovers, product launches, collaborations and events, plus social media channels followed by over 20k people and growing. 

Recent collaborations with Barrel & Batch, Western Sydney Magpies, West Harbour FC Pirates, Brooklyn Boy Bagels and more reveal Akasha's commitment to creating unique beers that bring together people from all walks of life in shared celebration of the craft.

Giving back in the things that matter

Akasha is not simply about its beer. It's about trying to make the world better in whatever way it can, wherever it's able. 

That's why Akasha is a grassroots sponsor of local sporting teams like West Harbour Pirates, Drummoyne Rugby Club and Drummoyne Water Polo Club. It's why it directs proceeds from its annual International Women's Day special release beers to organisations that need them most, and why it started Akasha Gives in support of our community partners, raising awareness and finance for causes that are important to the brewery and to its collaborators. 

And its why Akasha is actively pursuing ways to minimise its ecological footprint, through LED lighting, 100% recycled pak-techs, water re-use initiatives, solar panels, carbon offset credits and more, with the aim of making it one of the cleanest, greenest breweries in the country.

An experienced founder, backed by a first-rate team of international taste

As co-founder and head brewer of Riverside Brewing Company back in 2011, Dave Padden had already made a name for himself in the Australian brewing community before launching Akasha in 2015. With over a decade in the industry, Dave has a breadth of knowledge about all things brewing, and has assembled a team of experts drawn from the four corners of the globe – each of whom are given the opportunity to express themselves creatively on the brewery floor, expanding and enhancing Akasha's offering like few other breweries today.
Growth Strategy
By 2026, Akasha aims to be a vibrant, sustainable organisation, turning over $30m annually with a profit margin of 10%.
Ou strategy to achieve this goal consists of 5 key pillars:
Product Overview
Akasha's current range spans two key segments - its core range, which accounts for around 70% of total sales across packaged and keg, and seasonal range, known as Akasha Project. 
Akasha's core range of brews sit at the heart of its production, being a hallmark of the consistency and quality that Akasha has been proud of since the beginning. The 5 beers that make up the core range can be found at over 800 independent bottle shops, bars, pubs, and clubs across Australia, and are available in all Australian states. 
Akasha still prides itself on being a wholesale/production brewery, and believe that its strong core range is critical to their long-term success. To that end, Akasha has recently added a summery, easy-drinking beer, known as Super Chill, to the list. As a flavoursome Pacific-style Ale at an attractive pick-up-and-go price point, early figures show this brew is set to be a crowd favourite. 
Akasha's limited release seasonal beers, known as Akasha Project, represent an exciting expansion into new and diverse tastes, with each beer having its own unique flavour profile. With colourful can designs, and fun names - such as the Czech Pilsner 'Mandatory Czech In' or 'Electric Boots and Mohair Suits,' an Oat Cream IPA - the Akasha Project brews represent some of the most highly anticipated beers in the market, and frequently sell out during their release windows.
Akasha Project beers also present new opportunities for community engagement and charity campaigns. Take the recently released Nas XPA, which involved Akasha, Reckless, and the ABC's Nas Campanella joining forces to break the bias experienced by women around the world. With all profits going to support the Leichhardt Women's Community Health Centre, the Nas XPA takes important steps in making a beer that's accessible to all – on as many levels as possible.
Market Overview
The Craft beer industry has experienced rapid growth over the past five years in Australia, despite an overall decline in per capita beer consumption. Since consumers have drunk less, demand has increasingly shifted toward the premium end of the market as consumers are  willing to spend more on higher-quality beverages that are more flavoursome, healthy, and enjoyable than cheap mass-produced lager. As the range of available craft beers has grown, producers have created new and innovative ways to differentiate themselves from rival brewers, including the development of exclusive partnerships, unique inputs and ingredients, and community events. 
Over the last few years of strong growth and some impressive exits, the craft beer revolution in Australia has been on an upwards trajectory; the Australian craft industry grew c.18% in FY20. Craft beer in Australia is now almost a $1 billion industry, with up to 1,000 breweries nationwide, and is now well-embedded in mainstream culture, with events such as GABS Hottest 100 seeing huge press attention and following.
The continued growth of craft beer is characterised by passionate craft beer makers and home brewers, together with more discerning beer drinkers and consumers who are demanding a more distinct, flavourful and higher quality product. This has increased focus on drinking for flavour and authenticity as well as "drinking local" and building personal relationships with preferred brands. The trend is evident in a long term shift in consumer tastes, which is driving an expected increase at a CAGR of up to 10% going forward.
Why Equity Crowdfunding?
As community is at the heart of everything it does, Akasha has chosen to raise funds through equity crowdfunding to enable its truest supporters the opportunity to own a share in the brewery they've come to love. 
Akasha's regulars are more than just consumers: they're part of the family, and Akasha wants to bring them – and anyone who shares their passion – on its journey, as it continues to grow and develop to meet the demand for authentic Australian craft beer, delivered at the highest possible quality.
Key Team Members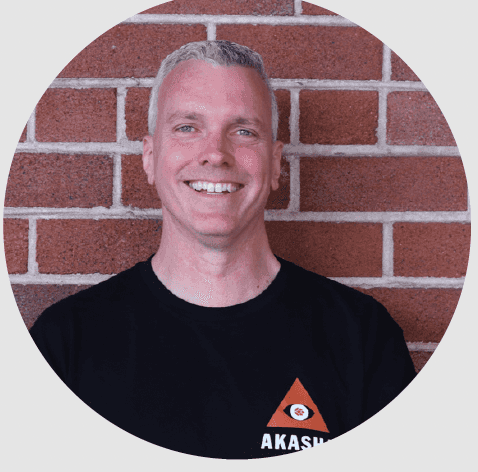 Dave Padden
CEO and Chairman
In 2011, Dave embarked on his professional brewing career co-founding Riverside Brewing Company. Riverside quickly made a name for itself as one of the leading hop-forward breweries in Australia, picking up many awards within a couple of years. This success led to the birth of Akasha Brewing Company in 2015 and the launch of many beers which have now become household names in the Australian craft beer industry.
In late 2016, Dave was invited to join the board of the Independent Brewers Association for a 2 year term. Dave used this opportunity to help grow and expand this important industry body with a particular focus on quality and brewery safety, both very important factors in the successful growth of the industry as a whole.
Dave has a Bachelor of Business, is a qualified Systems Analyst and a member of the Australian Institute of Company Directors and Master Brewers Association of the Americas.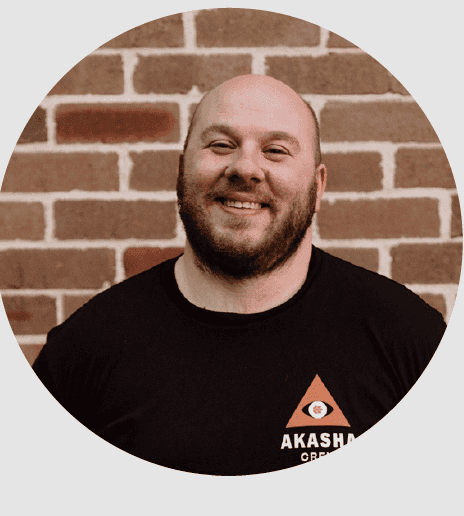 Matthew Denholm
Executive Director
Matthew is a hospitality executive with a specialty in B2B sales with a background in venue management. As well as being a director for Akasha Brewing Company, he is a director for Wollemi Capital Group (The Denholm Family Office). Matthew has been with Akasha since January 2017 in that time he has overseen the wholesale operations and helped to grow the business through the initial start up phase into one of the most established brewing businesses in the country. He is a passionate advocate for the Independent Australian brewing movement, avid Australian sports fan with an interest in investing and business development.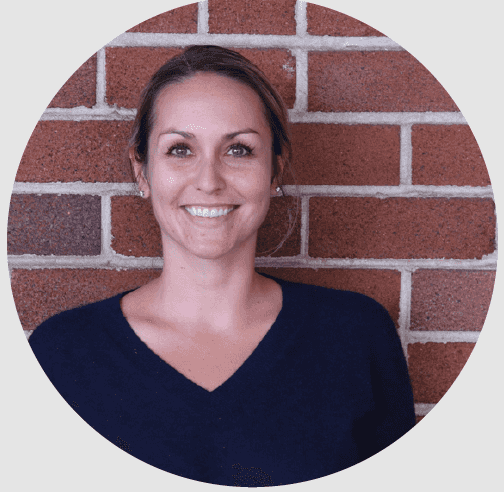 Lauren Jones
Marketing Director
Lauren is an experienced marketing professional with a background in consumer products, FMCG and the food industry. Having spent the first 13 years of her career in the United States, she joined the Akasha team in early 2022. Having successfully diversified target markets and scaled e-commerce revenue for luxury consumer brands in the US and household Australian brands like Vittoria Coffee, Lauren is excited to apply her marketing expertise to continue growing and elevating the Akasha brand.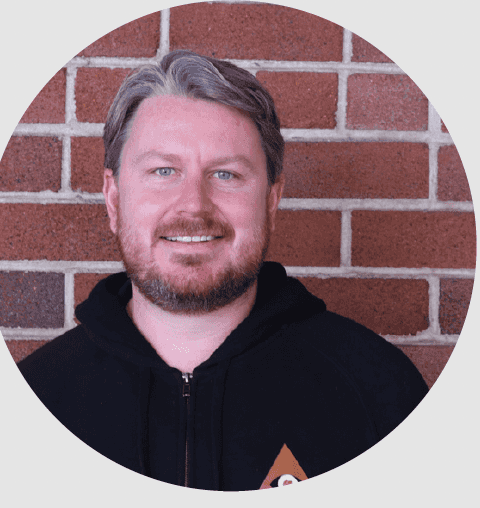 George Atkin
Operations Manager
After five years of working at one of Australia's premier craft beer venues, George began his brewing career in the USA in 2017, at a small brewery in South Carolina called Freehouse. Upon returning to Australia in 2018, George began working at Akasha as an assistant brewer. As Akasha began to experience significant growth, George was promoted to Lead Brewer and then Brewery Operations Manager, which sees him managing both our production and logistics teams.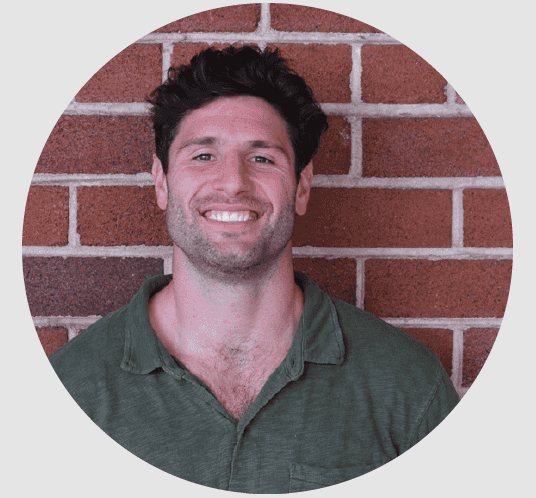 Michael Tamone
Hospitality Manager
Michael "Mickey" Tamone started working in hotels and clubs while completing his bachelor's degree in Business at the University of Technology, Sydney. Upon graduating in 2015, he boarded a flight to New York to pursue his passion for mixology and bartending, landing work in Manhattan's Lower East Side. In the years since, Mickey has worked in many bustling restaurants and bars in both Sydney and New York, including the Apollo in Potts Point. At Akasha, Mickey combines his love of beer and his vast hospitality experience to continue to solidify Akasha's reputation as one of Australia's premium breweries and taprooms.
Financial Information
For further information see section 2.12 of the Offer Document.
Use of Funds
See section 3.3 of the Offer Document.
Key Risks
For further information see section 2.14 of the Offer Document.