Female-founded fresh-food disruptor Your Food Collective successfully raised over $644k from 232 new investors last month. With aims to reach $28m in FY24 revenue, YFC plans to use these funds to grow the commercial operations by expanding their product range and developing a white label product range that will help to support even more local and regenerative growers.

What is Your Food Collective?
Founded in 2017 by cousins Lauren Branson and Cara Cooper, D2C fresh-food disruptor Your Food Collective delivers better tasting, insanely fresh, locally & ethically sourced groceries right to your door.
Creating a significant barrier to entry, they have developed specialised technology and an operating model that facilitates and quantifies local, diverse food systems that have the ability to 'regenerate' our way of life.
 In just over three years they have:
Sold the products and told the stories of over 100 local farmers & producers on a regenerative journey
Delivered nearly 50,000 orders to over 10,000 people, and
Reduced food waste by up to 50%
 For each of those 10,000 people they have
Connected them to food that tastes better, lasts longer and is grown with love
Helped them reduce their food-related carbon footprint by nearly 50%
Averaging 135% YoY growth and with a net promoter score of over 60, YFC has reached a $1.65m revenue run rate. The team have successfully achieved 12% market penetration in their founding market and have built a playbook to facilitate national growth.
Key Takeaways
Impact investing messaging
Considering the nature of their customer base, YFC's focus on sustainability and 'impact investing' allowed them to achieve great engagement across the campaign with many investors getting on board with YFC's mission to revolutionise fresh food systems across Australia. The raise highlighted the growing trends of impact investing. As outlined in our 'Top Reasons to Invest' blog, investors, now more than ever, want to engage with socially forward brands that create a meaningful impact, particularly those that have a focus on sustainability. This demand has also been seen in our current raise with baresop. who have generated significant interest due to their commitment to creating a range of zero-waste personal care products, as a champion for sustainability.
Leveraging media 
By utilising a digital marketing agency throughout the whole campaign, YFC was able to engage a wider audience beyond both their own and Equitise's existing customer base to get as many eyes on the offer as possible. This ultimately led to YFC being able to nurture an EOI list of over 1000 potential investors with many of them coming through paid marketing - something which has differentiated them from past raises. As a result, in their private launch phase, they were able to attract significant investment which provided them with the necessary momentum to achieve a successful raise.
Why We Liked The Company?

Profit with purpose
Since their inception, YFC has championed 'profit with a purpose' creating a consumer-led solution to a consumer-driven problem to achieve a huge social and environmental impact. YFC has successfully developed a market for regenerative products from over 100 growers and producers, facilitating a 44% reduction in food-related footprint. As we mentioned before, a growing number of socially conscious consumers and investors are now looking to engage with innovative businesses and startups aka 'impact investing'. As a result, YFC has been able to engage with over 10,000 people, further progressing towards their blueprint for a carbon positive food system!
Addressing a sizeable market
YFC is tapping into a massive online grocery market as the next big disruptor. In Australia, the industry is growing at 27% YoY reaching $7bn in sales for FY21. By the end of 2021, e-commerce market penetration is estimated to account for 85% of the total grocery market, Consumers are hungry for a brand that they can trust to deliver convenient and sustainable grocery options. Furthermore, given a relative lack of viable competition given high logistical and supply chain barriers to entry, YFC is set to satisfy the consumers' appetites already boasting a monthly retention rate of 80%.
Impressive traction and growth
To date, YFC has averaged YoY growth of 135% currently achieving $1.7m revenue. A vertically integrated business model has meant that they have been able to reduce marketing and other outsourcing costs, allowing the business to achieve profitability. Furthermore, with a full grocery range of 700 products from over 100 local producers and plans for future expansion with the addition of a white label range, YFC is more than on track to achieve their expected FY22 revenue of $5.0, growing to $28m in FY24.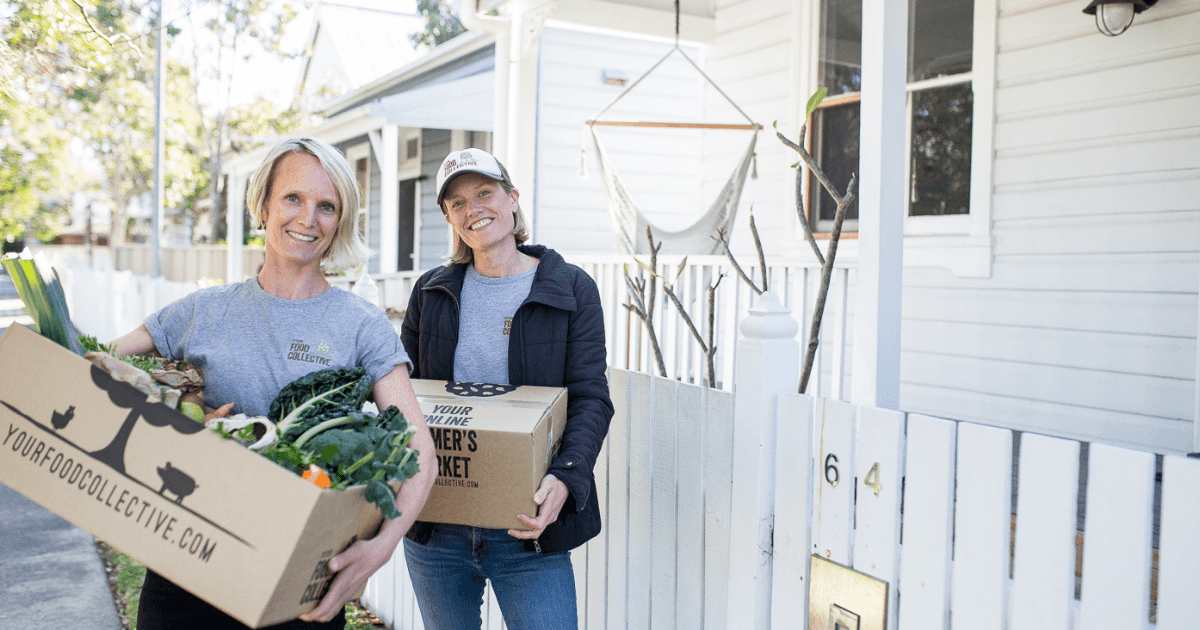 Looking Ahead
With strong traction to date and solid plans for growth, YFC is set to take off next year as sustainability and impact investing trends become more prevalent/realised. Moving forward, We are excited to join YFC on their mission to revolutionise fresh food systems across Australia. Watch this space for more upcoming socially-forward raises.