Campaign Year: 2018
Campaign Type: AU – Retail Equity Crowdfunding
Campaign Duration: 78 days
Amount Invested: $932,000
Investors: 290
Average Investment: $3,213.79
% Funded: 186.4%
Hot on the heels of Xinja, Australia's first retail equity crowdfund, we launched The West Winds Gin offer, providing retail investors an opportunity to invest in Australia's champion gin distillery. The West Winds Gin is Australia's only distillery to hold three Australian Champion Gin awards, in addition to numerous international awards. Its artisanal gins are renowned for combining traditional gin flavours with native Australian botanicals, creating a unique drinking experience. Importantly, the company's ethos of building its brand together with their customers made it an ideal candidate for retail equity crowdfunding.
Widespread marketing of the offer by both Equitise and West Winds ensured that it was quick out of the gates, reaching 100 unique investors within 72 hours with the minimum amount of $500,000 being fully funded within a week. The offer also received a healthy amount of PR from The West Australian and SmartCompany and featured on 9 News Perth. The crowd also got a chance to learn more about the offer from Paul White, founder and CEO, while enjoying G&Ts made with West Wind's award-winning gins, at our Equity Crowdfunding Masterclass.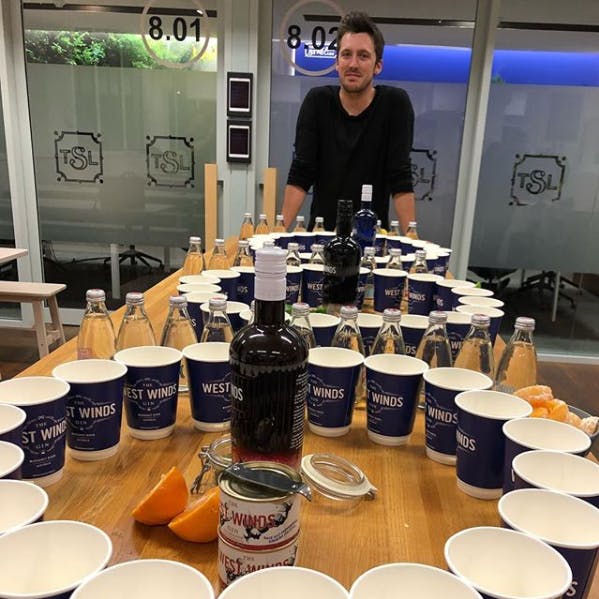 The West Winds Gins at our Equity Crowdfunding Masterclass
Over 78 days, a 290-strong crowd invested over $930,000 in The West Wind's Gin offer, overfunding the offer by 86%. This capital will allow the company to grow its domestic and international markets together with its long-time customers and new shareholders. This great result demonstrates how equity crowdfunding is both changing the way that companies can access capital, and in turn, the investment opportunities available to retail investors.