Forcite is a technology company that has created a mass-produced smart motorcycle helmet with ECE 22.05 (EU/Australian safety standard) certification, patented visual alerting system, integrated camera and audio technology. 
The company was born out of firsthand experience, when in 2013, motorbike enthusiast Alfred Boyadgis took a fall going through an oil slick, injuring his knee. It transpired that the camera mount had smashed the side of his helmet compromising the protection to his head. Aside from bolt-on devices not being designed for helmets, the thought did strike him that given modern sophisticated camera, sensor and tracking technology like we see in luxury cars, we should be able to anticipate such hazards. This would allow riders to take evasive action before those hazards become a danger.
We had a chat with co-founder Alfred Boyadgis to get to know more about Forcite and its revolutionary technology.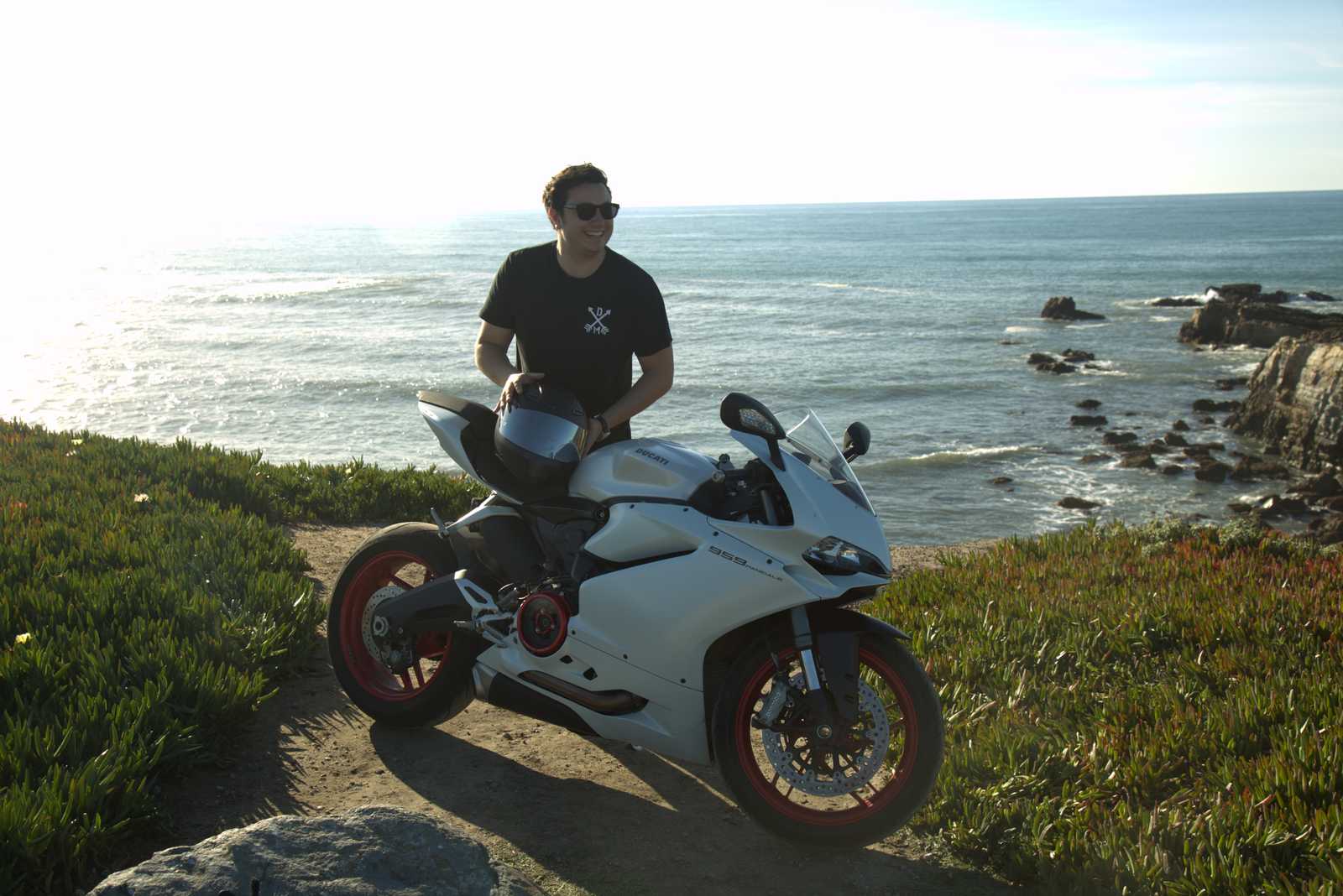 Can you tell us a bit about your career so far and what brought you to start Forcite?
Even from an early age, I've always loved making things, taking things apart and understanding how they work. Design, engineering and technology, it all fascinated me as a kid at school. So, I took this passion for things into university and studied industrial design at Sydney's UNSW with a minor in mechanical engineering. It was a great place to hone my craft, full of brilliant teachers and students who were willing to look at problems differently. It's where I initially came up with the concept of smart helmet technology as my final project. 
After university, I took up a structural engineering job, but I found that rather boring and repetitive, nothing like the free flowing creative space that I had so loved being part of at UNSW. After that I had a few stints in design consultancies and yet again found doing my own thing much more appealing and exciting. Realising I wanted to build my own company I joined up with my friend and classmate from UNSW, Julian Chow and we started contracting in the wearable technology sector.
We both had a knack for wearables and ran a successful consulting business that matched our vision for how we felt things should be designed and our complimentary talents. I believe the experience of consulting gave us a great deal of valuable product design experience and also a good understanding of how to develop exciting wearable technology. 
Soon after coming together, Jay (Julian) revisited the Forcite project from my university days and decided to take the plunge. We went all in on making the technology a reality.
How did you come up with the idea of the Forcite helmet?
Forcite originally started as a final year motorcycle helmet project for first responders but after experiencing an accident the idea changed to everyday motorcycle riders. I took a fall going through an oil slick, injuring my knee. It transpired that the camera mount had smashed the side of my helmet compromising the protection to my head. Aside from bolt-on devices not being designed for helmets, I thought that given modern sophisticated camera, sensor and tracking technology was available in luxury cars, why couldn't we build that into a helmet so riders could anticipate such hazards. This would allow riders to take evasive action before those hazards become a danger.
 After a few years doing OEM (technology licensing)  technology in snow sports and American football helmets we were able to sell the technology and invest in the creation of the Forcite MK1. We set out to create a system from the ground up; one that not only provided superior protection for the rider, but also reinvented the riding experience for the better. We initially got our riding mates to give us feedback during the product development phase. This eventually extended to include the broader Australian riding community and beyond, via a private Facebook group known as the "Forcite Test-Pilots" that would ultimately peak at over 8,000 riders. We would post our latest ideas, designs and ask what riders wanted from this type of smart helmet. The response we got was incredible and crucial to the success of the Forcite MK1. 
During our research & development stage, we built and tested every type of technology that might work in a smart motorcycle helmet. Heads Up Displays (HUDS), top mounted cameras, rear sensor systems you name it, we made it! Many failed safety standards tests or had some form of assembly drawback, but learning from failure is how we improve and key to our iterative design process at Forcite. What people really wanted was a smart and simple helmet that was affordable. That's what the Forcite MK1 is about, a motorcycle smart helmet that people could afford that keeps them safe in a proactive manner. 
After two years of R&D, we developed and patented a unique system that could successfully foresee hazards (RAYDAR) well before they were encountered, significantly improving rider safety. In 2020 the Forcite MK1 smart helmet was launched. There are now 1,380 smart helmets riding across Australia today.
What has been the biggest learning for the company so far?
Producing something of quality, that is durable and that actually solves the problem for riders will win over people every time. Over the last few years, I've been constantly irritated by others with their latest flashy new render or prototype of a supposed smart helmet only to see it fail once it hits the road. It left many riders frustrated and some out of pocket after sadly backing dodgy companies. But at Forcite, thanks to our R&D design process based on real rider feedback and our obsession with engineering, we're the only ones to have made and launched a motorcycle smart helmet that is on the road. Everyday, the team of Forcite design engineers are learning new things about how to make these helmets and make them better. It's uncharted territory, and incredibly exciting.
What part of Forcite's journey are you most proud of?
When a Forcite rider tells us "this helmet saved me today". That is the biggest reward.
When you're not working, what do you do in your spare time?
I own a Ducati 749S and a Corvette C3 that I am constantly working on. I love motoring on two or four wheels. Taking those machines out on the road, feeling the sun on my face with some great tunes playing, that always goes down well. Sometimes, I turn the music off and simply enjoy the sound of the Ducati's desmo engine with termignoni pipes and the rattle of the open clutch.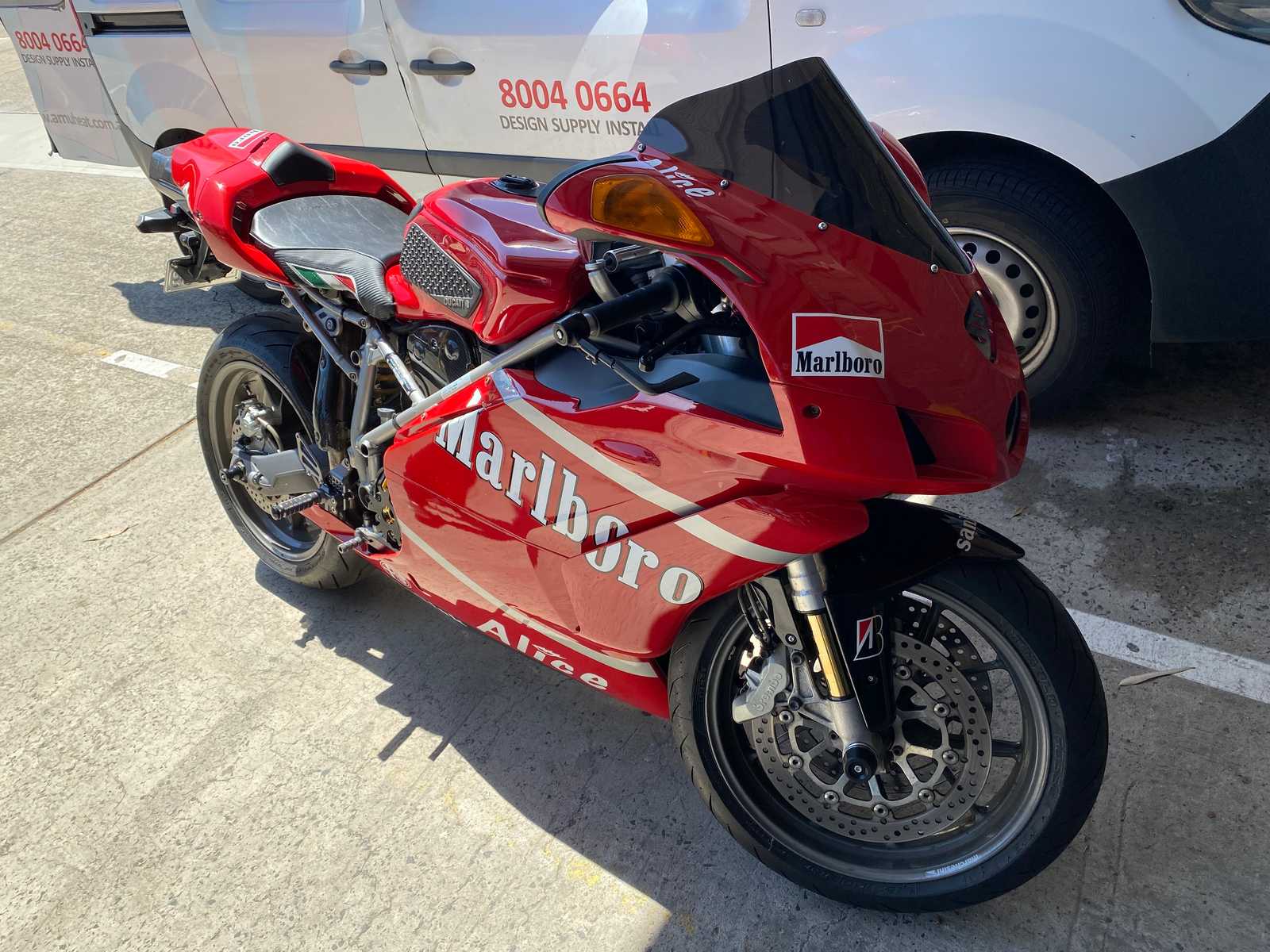 Apart from that, sketching and jotting down new inventions when I have the thoughts. Also, I'm guilty of being a metalhead!
What has been your biggest lesson in being an entrepreneur?
Success is carried by the failures of the past.
If you could give some advice to your younger self, what would it be?
When you think the end of the world has occurred don't worry. Normally, it isn't as bad as you think and you will always bounce back harder. Rely on your team to pick you up, dust you off and get you back out there. For me, the CEO is like the quarterback, but without the catch there can be no touchdown. Stay humble, listen and remain focused.
Thanks for talking to us Alfred and sharing your amazing story! Forcite has raised over $830k from over 300 investors, smashing its minimum funding target out of the park. Check out the campaign here to learn more.