The Australian Financial Advice industry is going through significant change. Technology is disrupting the status quo and transforming how financial advice is delivered, and who delivers it. Since 2019, the sector has been shaken by the Royal Commission. Regulatory changes have placed requirements on the industry for true customer-centricity and Best Interest Duty. Where Advisers are required to put the client, not the product, at the centre of advice.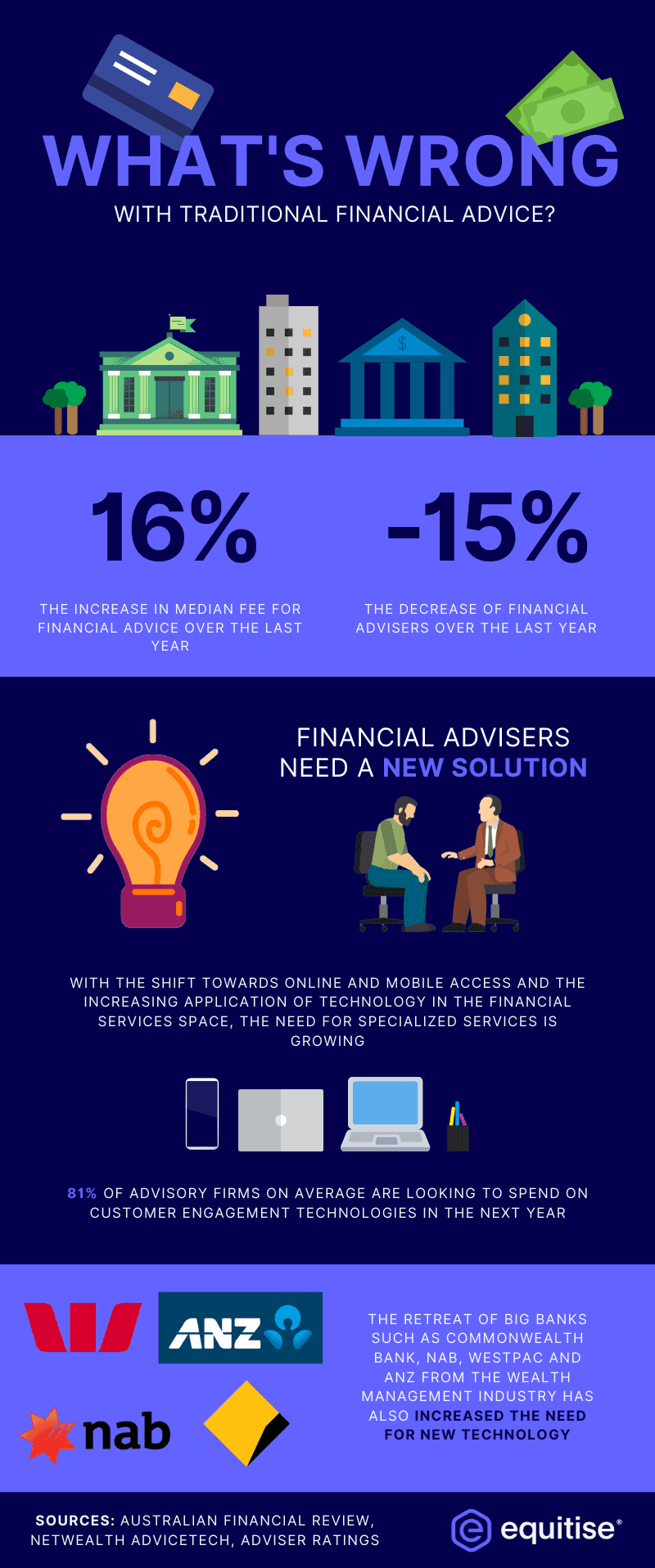 Traditional Financial Advice Can't Keep Up
The financial services profession is evolving rapidly. The role of an advisor is evolving alongside it. Advisers are becoming more involved in personal finance and debt management, while also guiding their clients towards greater active engagement with their financial futures as they age. However, this reignited passion amongst financial advisors comes at a cost. The median fee for financial advice has increased by over 16% in the last year and 28% in the last two years, meaning financial advisers need to find new ways to prove the ongoing value of advice, demonstrate informed consent, meet stringent professional standards and navigate increased compliance costs. Financial planning businesses must now adopt a transparent and values-based advice process, which has proven costly to implement due to the dependency on people and limited technology enablement. 
However, it's become obvious that present-day financial advisers are struggling to keep up with the changing industry, with the number of financial advisers in Australia falling by nearly 3000 over the last year. And that decline is expected to accelerate over the coming years, with only around 13,000 to still be in business by the end of 2023.
With the shift towards online and mobile access and the increasing application of technology in the financial services space, the need for specialized services is growing. The lack of technology innovation in the industry has created a gap in the market for Lumiant to provide an industrialised, repeatable and measurable Software-as-a-Service (SaaS) platform. One that rapidly builds trusted relationships, demonstrates the value of advice and drives action. In fact, 81% of advisory firms on average are looking to spend on customer engagement technologies in the next year, according to Netwealth's AdviceTech report.
Lumiant seeks to be the financial advisor for the online generation. It is doing so by delivering secure, personalized financial services built upon a foundation of clinical analysis backed by cutting edge technology. Lumiant is poised to provide innovative financial solutions for individuals and businesses as they seek to achieve optimal results.
Additionally, the retreat of big banks such as Commonwealth Bank, NAB, Westpac and ANZ from the wealth management industry has provided a huge opportunity for Lumiant to become the unofficial support network for aspirational, independent financial advisers. This market equates to approximately 62% of the total addressable market in Australia, according to Lumiant's market research. Additionally, the movement away from large dealer group models and the emergence of new market players will act as a catalyst for advisers to switch software providers. 
Led by a team of deeply connected industry veterans, Lumiant is already aligned with a strong network representing 25% of Australia's licensed financial planners, complemented by access to top-level executives in all major institutional practices.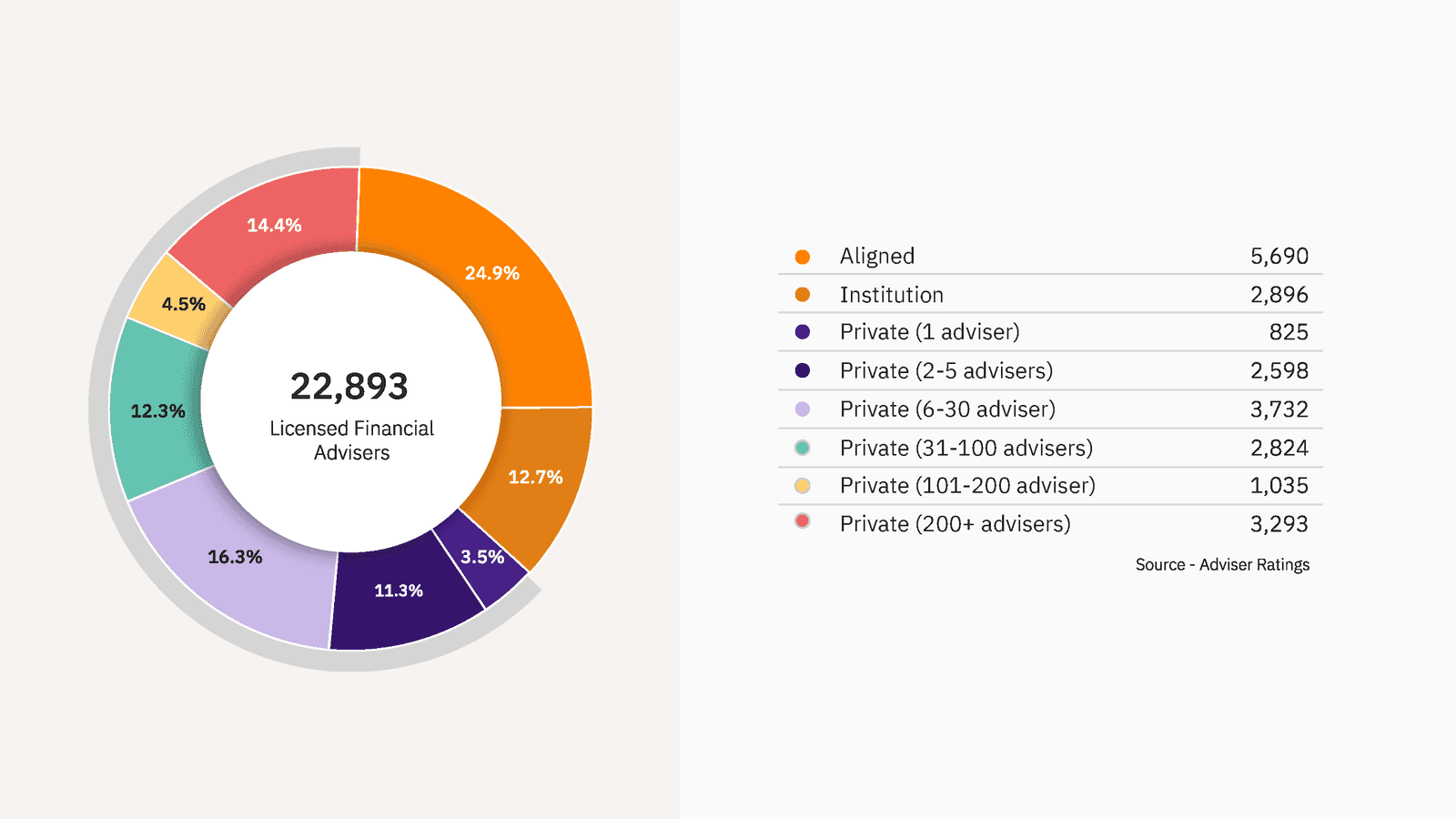 With a target market that doesn't need unrealistic penetration to be successful and a current committed pipeline from advice practice shareholders, Lumiant has created a strong basis to grow. In fact, Lumiant only needs less than 5% of its target market to transition to delivering mandated values-based advice to meet its 5-year revenue forecasts.
Luminant provides a combination of unique features that create an incredibly compelling value proposition for all stakeholders. Ultimately, Lumiant improves the quality of advice-based outcomes and perceptions of the Financial Planning industry whilst enabling more profitable and sustainable advice businesses. 
The Lumiant Solution
As we've seen, the financial advisory industry is in dire need of new tools and systems to help financial advisers deliver personalized financial planning solutions that are more effective and efficient. Pioneering fintech startups like Lumiant help provide the answer—ideally at less cost and with less hassle.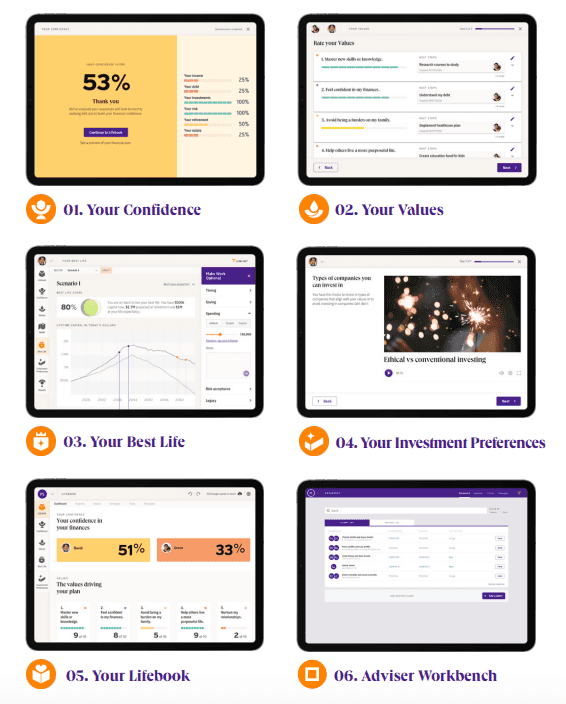 In addition to providing a world-class client experience, Lumiant's service features a unique optimisation engine which will be underpinned by new financial logics and rules that can analyse psychological and financial data inputs in a structured and quantitative manner. Its unique values-based approach shifts the consumer value proposition away from merely a product conversation. Rather, through an interactive guided process, Lumiant provides advice-seekers a way to uncover what truly matters to them, in order to work with their adviser to design their best life.
This centres the value of financial advice on meaningful long-term goals and values, rather than just numbers and decimal points which has been the case with traditional financial advice. Hence, Lumiant's platform has been designed to help financial advisers retain clients for life.
Lumiant has raised over $700k so far through its equity crowdfunding campaign on Equitise. It will use the funds to optimise its approach to sales, ensuring it maximises conversion rates and streamlines client onboarding. In doing so, Lumiant should quickly be able to engage and convert customers, as well as onboard households. This will greatly speed up Lumiant's customer acquisition, allowing it to meet market demand and capture market share, solidifying its first-mover advantage.
As an investor, you not only have the opportunity to capitalise on this market opportunity but also support Lumiant in reshaping the financial advice industry. Allowing more people to access life-centred financial advice that helps them live their best life.
Invest in this fintech startup and learn more by visiting its offer page here.