If you store sensitive personal information on your cell phone or internet provider's servers, as many of us do, there is a very good chance that some organisation, government agency or company will have access to that data. Your privacy is no longer a theoretical risk; it's a reality whose impacts you can see and feel. It's time to take action to improve the privacy standards of Australians everywhere.  Australian consumers want greater choice and control, stronger privacy protections, and zero friction. 
The 2020 Australian Community Attitudes to Privacy Survey showed: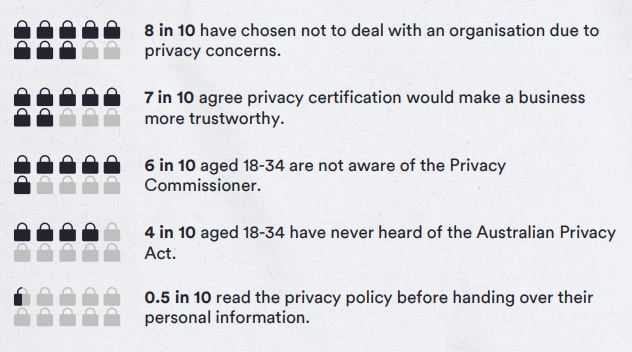 Businesses in Australia are also under strain. Privacy is a quickly changing landscape, and privacy concerns are costing organisations a lot of money. In 2020, the Office of the Australian Information Commissioner (OAIC) received 1,051 data breach reports, with an average cost of $3.35 million per data breach. In only one year, Australia spent more than $3.52 billion on data breach containment, cleanup, legal, and technical solutions.
The growth of privacy-tech startups
The introduction of the General Data Protection Regulation (GDPR) was one of the highest profile privacy events in recent history. The increased focus on personal privacy and data protection has given rise to a number of new startups that all promise to better protect our information while giving us more control over what businesses do with it. With the introduction of this law came dozens of new players in the privacy space, offering cookie consent solutions, data subject management tools, and GDPR compliance software.
The privacy environment has settled since then, but it remains complex, with startups from various domains such as consumer advocacy, consumer privacy management, privacy workflow, privacy operations, industry groupings, and certification schemes.
Several years have now passed, and five startups and companies have emerged as the key players in the privacy-tech space: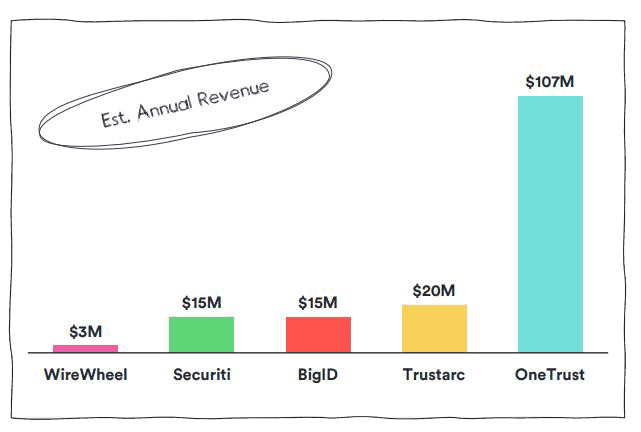 Source: Owler Competitive Insights, May 2021
However, the most well-known privacy certification schemes are based in the United States and the European Union, with the rest of the world only just realising and acknowledging the value of privacy certification programs.
With that said, both New Zealand and Japan have recently launched country-specific privacy certification programmes, which are intended to provide consumers trust while encouraging businesses to improve their privacy policies without requiring legislative interference.
That still leaves Australia requiring a trustworthy and reliable privacy solution built for the consumer. This is where Openly comes in. Openly is looking to establish itself as Australia's most trusted privacy brand, which will set it apart from the competitors. This will be achieved through the development of country specific products, targeted consumer support programs, strong Government and business engagement and maintaining the highest level of ethics. 
When comparing Openly to other privacy certification systems, one major difference is that Openly puts the consumer first. Openly's solutions are all constructed with the goal of increasing trust, increasing digital literacy, and enhancing privacy protections. Openly is well positioned to extend its product line beyond its present B2B offering by putting the consumer first, thus decreasing the danger of any potential conflicts of interest.
Openly's innovative approach to privacy 
Openly offers an innovative privacy-tech platform that simplifies privacy for Australian consumers and businesses through education, certification and support programs. Through these tools, businesses can build consumer trust by demonstrating their enhanced privacy capabilities and advanced transparency measures. 
Whether it's an issue related to data security, or something you simply don't want strangers watching you do online, there are a lot of ways to improve the privacy practices of Australians online. Openly has identified four key areas of focus that solve core concerns for both businesses and consumers:
Education Programs 
Openly believes that business education is the key to improving the standard of privacy in Australia. By investing in early-stage education programs, Openly is equipping businesses to achieve privacy compliance while offering greater privacy protections for consumers. 
Privacy Certification 
Openly has developed Australia's first independent privacy certification program. With the help of artificial intelligence and machine learning, this program operates efficiently. Built on the foundations of transparency, trust and ethics, businesses are lining up to demonstrate their commitment to privacy. 
Business Support 
Openly understands that privacy can be a tricky area for small to medium business owners. Openly is continually developing resources and tools that will assist SMB's in better servicing their customers' privacy needs. 
Consumer Support Services 
Openly is kicking off a huge effort to support consumers with privacy concerns. By developing new tools, better privacy resources and programs that promote greater transparency, Openly is truly consumer first. 
Openly is launching an equity crowdfunding campaign soon on Equitise. The company intends to use the funds of the campaign to drive growth through a strong Australian footprint that concentrates on home-grown success and value driving partnerships. 
This will be achieved through four key strategy pillars: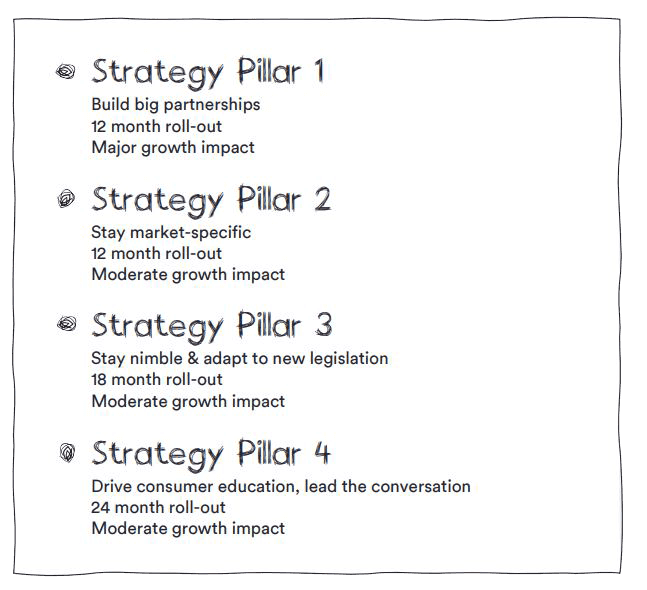 You can register interest in this privacy-tech startup here and get exclusive access to invest in its Australian equity crowdfunding campaign when it goes live.