Travel fans and adventurers are adjusting to the "new normal". Folks are beginning to find their way back out onto the open road… even if only for a weekend. They're making old and new friends, getting out of town for face-to-face socializing and rediscovering their appetite for indulgence. That said,this is still a heavily guarded recovery, and in some parts still socially-distanced. However, as appetite for, and ability to, travel returns, the luxury travel sector is emerging as the most resilient and fastest growing post-pandemic.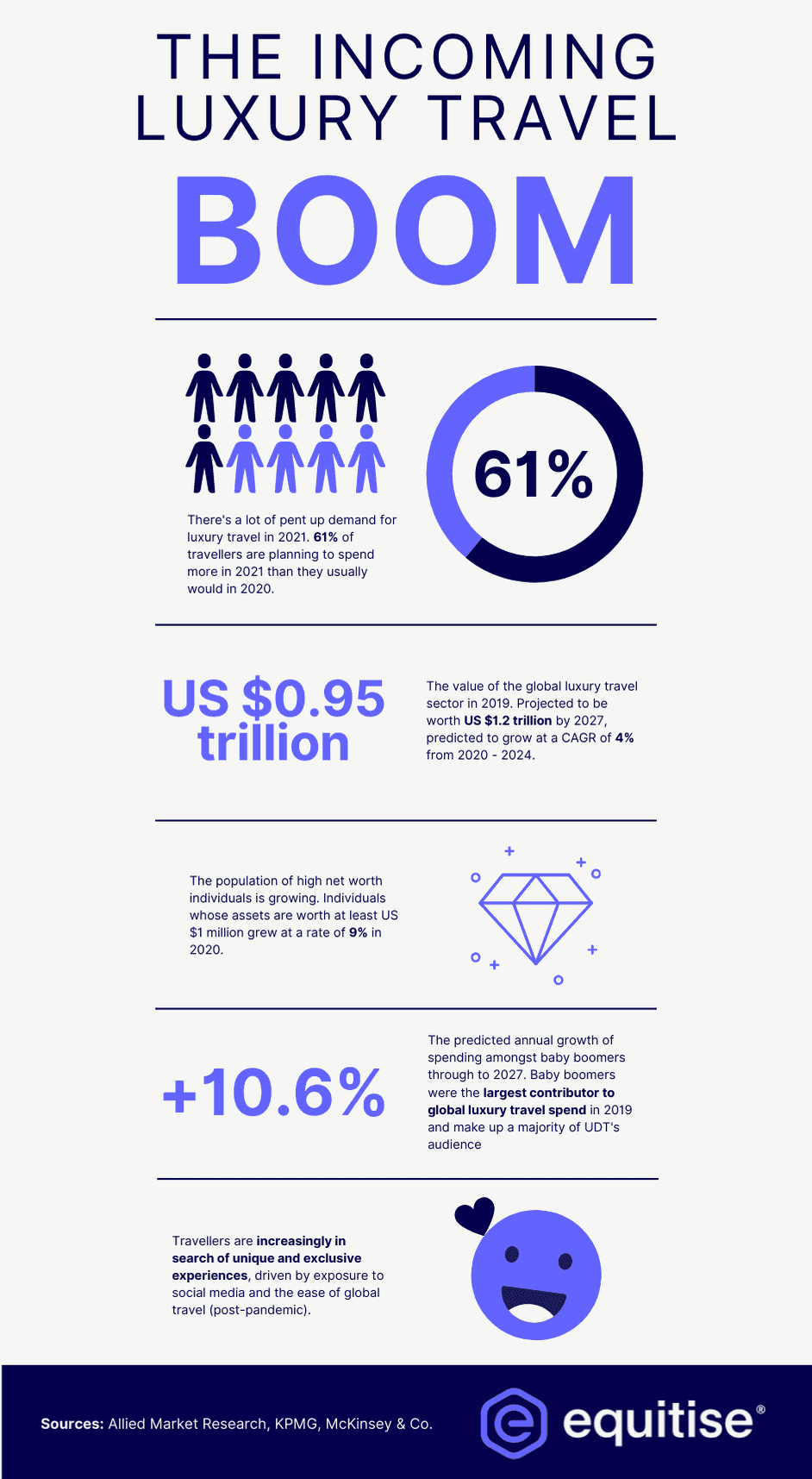 In fact, the luxury travel sector is projected to grow to US $1.2 trillion by 2027, growing at a CAGR of 4% from 2020-2024 as the world opens up again (this was forecasted as high as 11% pre-COVID).
Luxury travel is set to become a big driver of the global tourism industry recovery, with travellers showing more and more interest in high-end travel this year. In Australia, for example, Google search interest in the phrase "luxury travel" has been climbing over the last few months. We're looking at signs that luxury travel is going to rebound more quickly than any other travel sector after this pandemic, both on a domestic and international level.
Consider businesses like Ultimate Driving Tours (UDT), which is experiencing a surge in demand for its luxury experience offerings as  travellers look for experience and adventure-focused offerings.
"Luxury travellers are already making bookings for 2021 and beyond, and their bookings are shifting towards more immersive and tailored travel, away from crowds and big cities. Furthermore, luxury road trips and premium driving-based experiences are emerging as a top preference for travellers", said Founder of UDT, Anthony Moss.
Looking at the biggest markets for luxury travel, the Asia-Pacific region alone contributed to $363 billion of global luxury travel in the year preceding the pandemic, accounting for 17.8% of global expenditure, according to Barton Consulting. 
International Travel: Signs of Growth
China seemed to have led the charge in this post-pandemic era, with a boom in domestic travel over the past several months. Now, as international travel becomes more likely, the Chinese have expressed their readiness to cross borders in a recent March survey by Vogue Business, which showed that more than 40% of luxury consumers were more likely to travel internationally than non-luxury consumers over the next three months.
Americans also seem giddy about wanting to indulge, with American luxury travelers expected to spend an average of $3,940 on travel compared to the average American who will only spend $2,183, according to MMGY's Portrait of American Travelers survey. In fact, there's a lot of pent-up demand for luxury travel in 2021, with 61% of travellers planning to spend more than usually would in 2021 compared to 2020, according to American Express Trendex.
Europe has been more cautious in opening its borders due to the pandemic, but there have been very promising signs that point towards its own luxury travel boom. Notably, a recent statement from the European Union's executive has recommended easing COVID-19 travel restrictions in the coming months, allowing more foreign travellers in hopes of boosting its stricken tourism industry.
2021: The Year of Australian Domestic Travel
Whilst border closures mean a sluggish international travel industry for Australia, the desire to travel amongst Australians is still very much there. Aside from intermittent lockdowns and border closures, domestic travel is resuming with around 1,800 domestic flights a day and slowly climbing… travellers are hungrier than ever to explore their own backyard.
Luxury travel operators in Australia have seen a boom in demand. Clients who usually go skiing in North America or Europe in winter, or the Greek islands or Tuscany in the Summer,  are rebooked to hike and canoe in New Zealand, sail Queensland's Whitsundays... or perhaps take a UDT supercar tour through Tasmania.
With a ban on international travel from Australia and industry experts not expecting aviation operations to return to normal until at least 2023, luxury travellers are therefore opting to look locally to get their holiday fix. UDT is making the most of this pent up demand amongst the luxury domestic travel market, with a recent Tasmania supercar tour being a huge success. With around 70% of UDT's guests historically being Australian, COVID restrictions aren't holding back UDT's ability to continue providing bespoke, luxury experiences.
Underlying Drivers of  the Luxury Travel Market
Topping up the savings in 2020
The world's savers are now $5.4 trillion richer than they would have been if it weren't for the pandemic. This pile-up of savings amongst households is one likely reason that a luxury travel boom is imminent. And from this huge pile-up, a hefty chunk of that is held by high-income households, according to a Goldman Sachs report.
Australians contributed to around $200 billion of these savings throughout 2020, leading to the household savings rate skyrocketing to some of its highest levels in over 40 years. Now, Australians are starting to loosen the purse strings a little, with these high saving levels translating into higher-priced trips. Flight Centre, Australia's largest travel agency brand, reported that its retail luxury travel brand has seen average transaction sizes for domestic holidays that were significantly higher than numbers seen pre-Covid.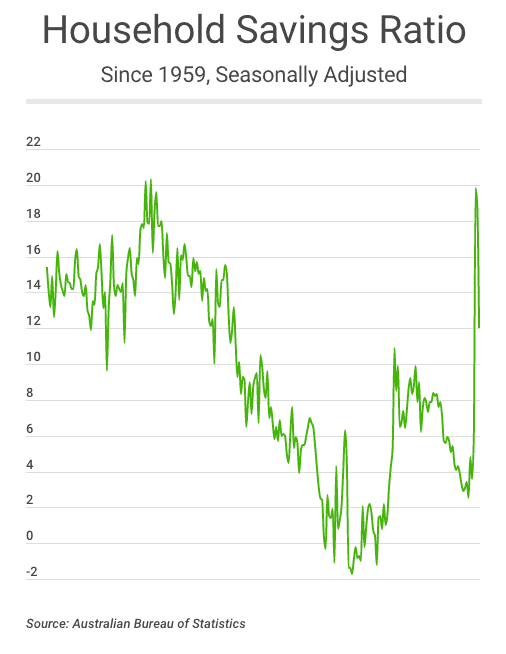 Increasing Middle and Upper-Class (and HNW) Populations
There has been a global increase in the proportion of the population who are categorised as middle and upper classes, particularly in emerging economies across Asia Pacific.
Along with this increase in savings has come an increase in the population of high net worth (HNW) individuals. Those whose investable assets excluding personal property are worth at least $US 1 million grew at a rate of 9% in 2020, increasing the spending power for luxury travel.
Shifting Population Demographics
Baby Boomers, defined as those in the 50-75 age range, are fuelling the luxury travel boom as they stroll their way into retirement. This generation has a comfortable personal wealth, and typically enjoys more free time (while usually planning longer holidays). Baby boomers are increasingly looking to relax and enjoy the fruits of their labour, and they are seeking out travel experiences that combine both luxury and adventure. Their spending is expected to continue to dominate the luxury travel market with a 10.7% CAGR to 2027.
Demand for Experiences in the Post-COVID Era
With these drivers of the market increasingly in search of unique and exclusive experiences, UDT is preparing itself for increased demand due its innovative experiences that go beyond traditional luxury offerings. Latent demand for travel is expected to compound the pre-COVID growth in the luxury travel market as the world reopens to tourism, particularly in the case of experiences that are viewed as "safe" in the post-COVID era.
Ultimate Driving Tours And Its Global Growth Plans
UDT is an industry-leading luxury holiday provider, tasked with creating unforgettable luxury driving holidays for the discerning traveller. Its offerings range from Supercar Tours to a range of hospitality packages at some of the world's largest motorsport events, and these offerings are only expanding as UDT works hard to fulfil the growing demand for luxury travel after the pandemic. With over 15 years of experience in the industry and a minimum 25% growth each year in the 3 years preceding the pandemic, UDT is ready to capitalise on this luxury travel boom.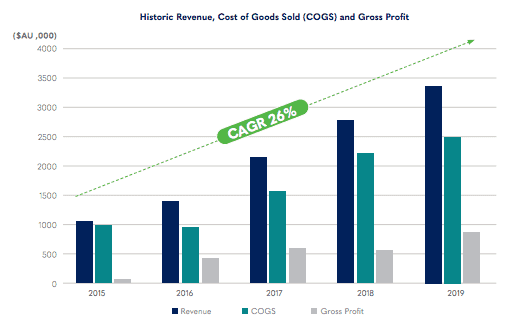 UDT has also gone one step further in differentiating themselves from other luxury travel providers by creating boutique experiences which provide a level of exclusivity and uniqueness that far exceeds any other "normal" luxury holiday. The company has achieved this increased exclusivity through the provision of luxury adventure audiences, elevated by exceptional levels of customer service.
An uptick to enquiries and bookings have already provided proof of the demand for UDT's unique holiday experiences, with places on tours from July 2021 filling quickly and a number of events in late 2021 and 2022 already reaching capacity. With COVID restricting travel for Australians in 2020 and 2021, UDT has revised its marketing and advertising spend to focus on the US and UK, with approximately 76% of online traffic and 58% of enquiries now originating from these two regions. UDT's shift into new markets has allowed for more certainty around bookings in the short term, and a growth in overall bookings in the long term.
In the past five years, UDT has adopted a tiered accommodation package offering for events, as well as a number of optional add-ons. These offerings have seen a 20% increase in average guest spend. With luxury spending set to increase in the coming year as restrictions ease, UDT has recognised a number of further potential opportunities to increase average spend while managing costs.
Beyond the pandemic, and in the medium to long term, UDT's growth strategy is founded upon simultaneously expanding experience offerings, increasing geographical reach and market penetration in key locations, expanding demand for bespoke events and leveraging partnerships with complementary businesses in luxury and luxury travel sectors.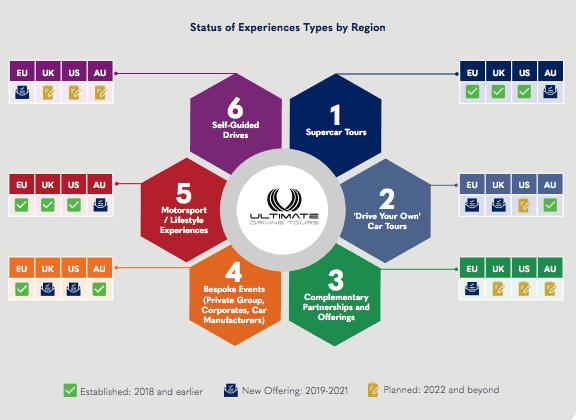 UDT has raised $536k, surpassing its minimum funding target shortly after going public. To learn more about the business and for a chance to invest in UDT's equity crowdfunding campaign, you can visit the offer page here.