Equitise was among the first equity crowdfunding platforms in Australia to get their crowdsource funding (CSF) license after the legislation changed in September 2017.
We're now eighteen months in and it's been fantastic to see so many Australian investors, 4,500 in fact, and early-stage companies embrace this new form of capital raising. At the end of the 2019 financial year we'd raised over $9 million - the most of any platform - and were also awarded the Finnies Excellence in Crowdfunding Award. The last six months has seen our success rate increase from 75% to 90%, closing Xinja, Endeavour, DIT, Goodments, Emperor Champagne and Credi successfully. We've also had the first companies, Xinja and DIT, come back to raise for a second time. As a team who has learnt so much over these 18 months, we're excited to continue to partner with innovative early-stage companies, offering the crowd the opportunity to invest, maybe more than once, in startups they obviously wish to back. Take a look at the statistics so far...
Equitise's Australian Equity Crowdfunding Results January 2018 - June 2019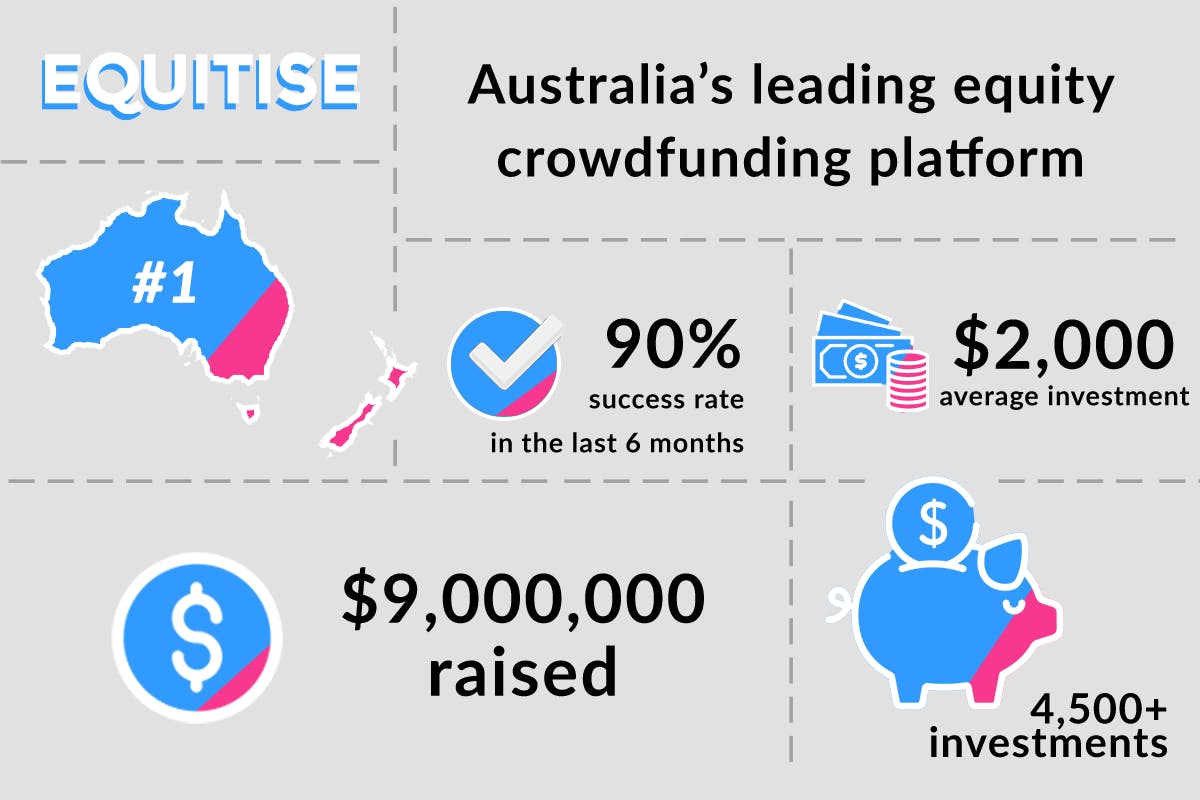 Equitise was founded in 2014 - well before the legislation for equity crowdfunding had changed in Australia. Whilst lobbying the Australian government for change, Co-Founders Chris Gilbert and Jonny Wilkinson headed to New Zealand. Offering retail equity crowdfunding in NZ and IPOs and wholesale investment opportunities across both countries, Equitise has therefore become the most comprehensive funding platform with 54 successful raises and raising a total $25 million. Here's a look at the last 5 years...
Equitise's Results Since Launch Across Australia and New Zealand