About the Company
Endeavour Brewing Co. is the first brewery equity crowdfunding campaign in Australia. Endeavour was founded in 2010 with the backing of 3 blokes and their 35 mates and has grown to sell over 6.7 million serves, generating 4.8 million in revenue in FY18. Their multi-award winning beers (including 2 awards won at the prestigious Beer World Cup) are now stocked in over 1,100 Dan Murphy's and BWS stores, as well as iconic bars and restaurants. A collaboration with Applejack Hospitality saw Endeavour expand to hospitality in 2016 with the opening of the Endeavour Tap Rooms, home to Endeavour's first brewery.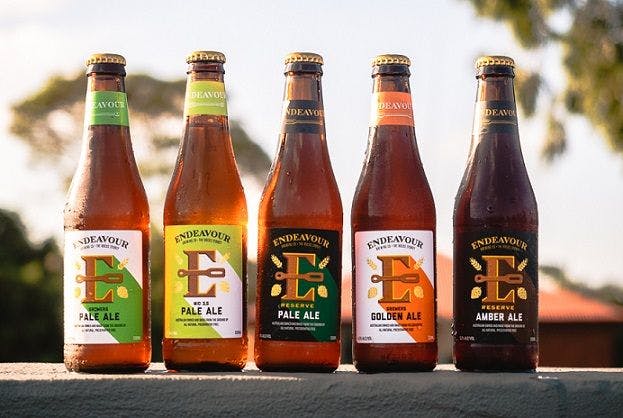 With the capital raised, the company hopes to expand on their highly successful launch into hospitality, opening a new Brew Bar each year, as well as building their own world-class production brewery, moving away from outsourcing the bulk of their beer production. 

Why Equity Crowdfunding?
Craft breweries have experienced strong growth in recent years as consumers demand a higher quality and more flavoursome product. This success has triggered a wave of acquisitions locally, with popular brands including Little Creatures, Mountain Goat, 4 Pines, Pirate Life and Feral selling off to the large international players (Kirin, Asahi, ABInbev and Amatil).
Valuing their independence and wanting to grow the brand in tandem with their customers, Endeavour is following in footsteps of international craft breweries that have chosen equity crowdfunding to grow the business. The company hopes that its community of shareholders, dubbed the 'Endeavour Brew Crew', will play a role in its future growth and will allow the business to evolve without the constraints of typical 'big beer' boardroom decision making.
Case Study: BrewDog
Founded in 2007, UK based BrewDog began its journey selling hand-filled bottles at markets out the back of a van. Raising just £750k in their first 'Equity for Punks' equity crowdfund in 2009, BrewDog has just closed their fifth equity crowdfund, 'Equity for Punks V' at a £1 billion valuation. This valuation represents a 2,765% ROI for early investors, who were given the opportunity to participate in a share buyback to realise profits from the uplift in valuation.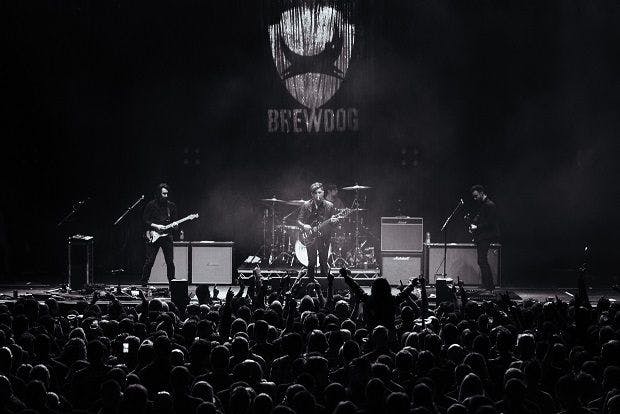 BrewDog achieved this impressive growth by building a community around its brand with its 90,000 shareholders, offering discounts and first access to limited edition brews to its 'punks'. The company's AGM is an annual highlight for shareholders, being a craft beer filled concert at BrewDog's brewery in Aberdeen, Scotland.
BrewDog now operates over 65 bars internationally, 2 breweries, with a third planned, and the world's first crowdfunded craft beer hotel.
Craft Brewery Equity Crowdfunding Valuation
The craft beer industry is experiencing high growth with Goldstein Research forecasting a CAGR of 5.3% to 2025. As craft breweries are early stage businesses that may not necessarily be generating positive earnings at the time of a capital raise, revenue multiples are commonly used in the industry to provide a relative valuation. A higher revenue multiple represents a relatively more expensive company, while a lower revenue multiple shows a relatively less expensive valuation. However, revenue alone is not a complete picture of a business and differences in multiples may be explained by fundamental differences between the companies.
The below table summarises some of the statistics behind brewery equity crowdfunds internationally.

The Endeavour equity crowdfunding campaign is live until mid February on the platform. Investors can invest from as little as $100 and gain access to the rewards and benefits of the Endeavour 'Brew Crew'